Shylmagoghnar – videoklipová ukážka z chystaného albumu
18.5.2018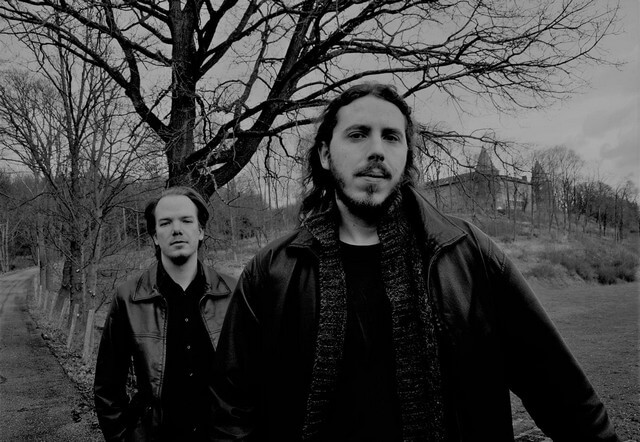 Atmosférickí blackoši Shylmagoghnar zverejnili videoklip k singlu As All Must Come To Pass, ktorý pochádza z chystaného albumu Transience.
Spomínaný album bude vydaný 29. júna.
Linky:
www.facebook.com/pg/Shylmagoghnar
www.shylmagoghnar.com
SHYLMAGOGHNAR.BANDCAMP.COM
WWW.NAPALMRECORDS.COM
WWW.FACEBOOK.COM/NAPALMRECORDS
Zdroj:  Napalm Records Promotion Team
Lipz – predobjednávanie debutu Scaryman
15.5.2018
Street Symphonies Records & Burning Minds Music Group oznamujú, že oddnes si môžete predobjednať chystaný debut švédskych glamerov Lipz – Scaryman.
– Standard CD Edition:
https://www.rocktemple.it/shop/4087/Lipz-Scaryman-/index.php?vars:id_site=EN
– Limited Special Personalized Edition (Only 50 copies available!):
https://www.rocktemple.it/shop/4088/Lipz-Scaryman-Limited%20Personalized%20Edition/index.php?vars:id_site=EN

Dátum vydania je stanovený na 1. júna.
Linky:
http://www.lipzband.com
https://www.facebook.com/lipzband
http://www.burningmindsgroup.com/street-symphonies
https://www.facebook.com/streetsymphonies
Zdroj: Atomic Stuff Promotion
Kapela ONA pustila do světa svůj první videoklip
17. 5. 2018:
Hardcore/metalová ONA představuje videoklip k písni "Parasite" z jejich debutu "The Calling". Album, jehož kmotrou se na brněnské Melodce stala zpěvačka Lena z Infected Rain, bylo vydáno na podzim minulého roku. Píseň pojednává o vnitřních démonech – snaze je pochopit a smířit se s nimi.
Klip byl natočen částečně v Třebíči a nedaleké obci Meziříčko. Kapela se rozhodla vzít vše do vlastních rukou. Členové napsali vlastní scénář, napůjčovali techniku, domluvili lokace, rekvizity a všechno ostatní. Za pomoci několika přátel a fanoušků materiál natočili ve dvou intenzivních dnech. "Bylo to opravdu náročné, jeli jsme prakticky v kuse, takže nebyl moc čas na spánek. Všechno se protahovalo, ale nakonec jsme to nějak zvládli!" říká vokalistka Silvie.
Bubeník Luboš to rozvádí: "Pro někoho, kdo to nezažil, je těžko představitelné jaký to byl masakr. Přestěhuješ zkušebnu a hromadu dalších krámů, přijedeš do prázdné haly, všechno odtaháš, postavíš, zapojíš, naprogramuješ, nastavíš, atd.. Pak to různě zkoušíš. Co může, to se chová jinak než by mělo, slušně řečeno. Když už má být vše hotovo, tak jdeš teprve hrát první pokus. Hned potom všechno uklidíš, naložíš, odvezeš, vyložíš a máš před sebou další den natáčení.".
Druhý den se kapela věnovala natáčení záběrů pro rovinu s příběhem. "Přirozeně jsme vypadali jako zombie, což se k atmosféře docela hodilo ?" vtipkuje Silvie. "Druhý den jsem si i přes únavu natáčení víc užil. Hráli jsme si s kyselinou sírovou, sorbanem draselným a dalšími chemikáliemi. "Skoro jsme podpálili dům propůjčený k natáčení ?" pokračuje baskytarista Marek.
Během několika měsíců se členové scházeli a postupně videoklip sestavovali a ladili do současné podoby. "Šlo by to tunnit do nekonečna, ale vezme to spoustu času. Už jsme to chtěli pustit ven a myslím, že jsme nakonec spokojeni. Máme před sebou spoustu další práce a plánů." říká kytarista Petr.
Text k písni vychází z autentických pocitů Silvie, která se v něm vypisuje ze svých stavů, kdy bojuje s duševním onemocněním. Videoklip samotný poukazuje především na skutečnost, že to v životě bez temných stránek nejde, protože jsou jeho přirozenou součástí. Jen vlastní zkoumání a zkušenosti vedou k hlubšímu poznání sama sebe.
Sestava:
Silvie Marie Cecilie Chrudinová (vokály)
Petr "Caďa" Caha (kytary)
Marek Vaňoušek (basa)
Luboš Denner (bicí)
http://www.ona-band.com
http://www.facebook.com/ona.czech.metal
http://www.fairpricemusic.com/cz/band/ona
Tlačová správa