Van Canto – nový album v auguste
6.6.2018
10. augusta vydajú nemeckí a-cappela metalisti Van Canto nový album Trust in Rust.
Od svojho vzniku v roku 2006 prinášajú svetu svoj vocal power metal. Chystaný album bude obsahovať široké spektrum hudby – od balád, cez hard rockové kúsky až po speed metalové hymny. Taktiež sa tam budú nachádzať aj covery – Ride the Sky (Helloween s hosťujúcim Kaiom Hansenom), Hells Bells (AC/DC).
Tracklist:
CD 1:
Back in the Lead
Javelin
Trust in Rust
Ride the Sky (feat. Kai Hansen)
Melody
Neverland
Desert Snake
Darkest Days
Infinity
Hells Bells
Heading Home
CD 2: Best Of – Orchestral Versions:
(Dosupná iba ako digipack)
The Mission (Orchestral Version)
Rain (Orchestral Version)
Hero (Orchestral Version)
Take to the Sky (Orchestral Version)
Water Fire Heaven Earth (Orchestral Version)
My Voice (Orchestral Version)
If I Die in Battle (Orchestral Version)
The Higher Flight (Orchestral Version)
Unholy (Orchestral Version)
The Other Ones (Orchestral Version)
Lineup:
Hagen Hirschmann: Spev
Inga Scharf: Spev
Ross Thomspon: Vyšší Rakkatakka Vokál
Stefan Schmidt: Nižší Rakkatakka Vokál
Jan Moritz: Tlmený a Basový Vokál
Ingo Sterzinger: Basový a doprovodný Vokál
Bastian Emig: Bicie a doprovodný Vokál
Linky:
https://vancanto.de/de/
https://www.facebook.com/vancantoband/
Zdroj: Napalm Records Promotion Team
Nervosa – nový album
4.6.2018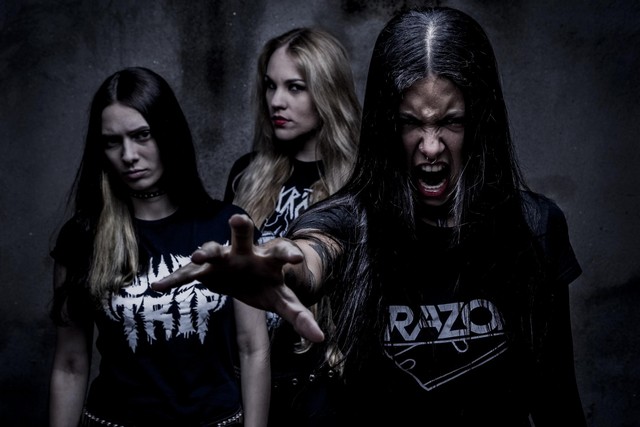 Vyšiel nový album brazílskeho ženského thrash metalového tria Nervosa – Downfall Of Mankind.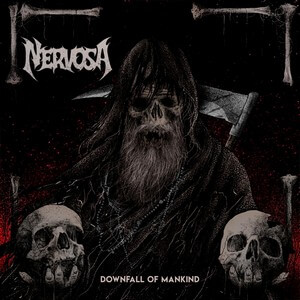 Tracklist:
Intro
Horrordome
Never Forget, Never Repeat
Enslave
Bleeding
… And Justice for Whom?
Vultures
Kill the Silence
No Mercy
Raise Your Fist!
Fear, Violence and Massacre
Conflict
Cultura do Estupro
Selfish Battle (Bonus Track)
Linky:
https://www.facebook.com/femalethrash
https://www.nervosaofficial.com
Zdroj: Napalm Records Promotion Team
Smrť Ralpha Santollu
5.6.2018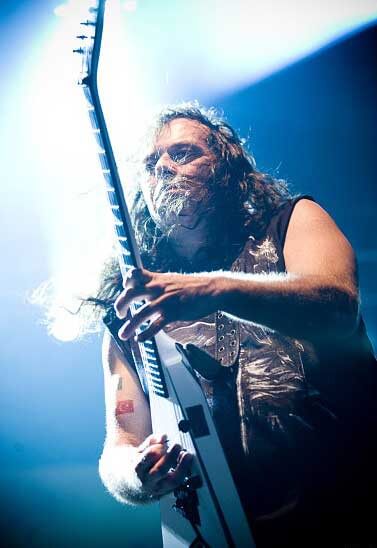 Gitarista Ralph Santolla (48), známy hlavne z účinkovania v kapelách Deicide a Obituary nedávno upadol po infarkte do kómy. Dnes bol odpojený od prístrojov a jeho orgány budú darované.
Podľa jeho matky ostalo po ňom niekoľko nahrávok s poslednou kapelou Devil's Highway, ktoré budú čoskoro vydané.
R.I.P.
Zdroj: http://www.metalinjection.net/this-is-just-a-tribute/former-obituary-guitarist-ralph-santolla-to-be-taken-off-life-support, foto: www.metal-archives.com
CONSTANS COMPROMISSUM – I'll Break You
CD-JEWEL BOX (28.5.2018)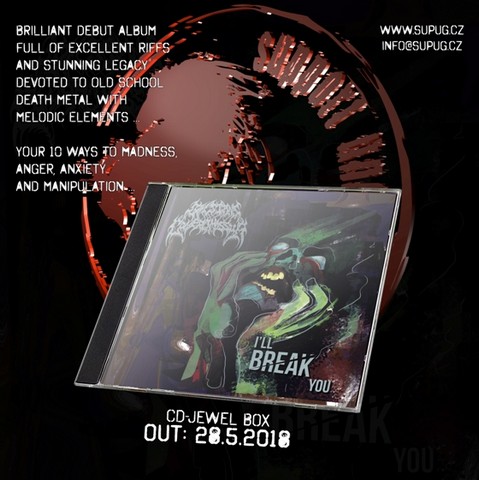 Debutové album topolčianského komanda Constans Compromissum, které se dílem nazvaným I´ll Break You zařadilo mezi plejádu našich nadupaných plnokrevníků.
Playlist nabízí velmi zdařilou kombinaci kvalitního death metalu s melodickými vyhrávkami s přesahem k dalším žánrům, dle vkusu každého posluchače. Vše navíc zabaleno do perfektních instrumentálních výkonů ostřílených muzikantů.
Intro
Just Three Words
My Madness
In Dying
The Witch
Sons of Destruction
Manipulation
I'll Break You
Evolution
…'Cause I Want It Like This!
Music & Lyrics: Constans Compromissum
Recorded in Rehearsal Room, 2017
CONSTANS COMPROMISSUM:
Peter Bartakovič – Lead Guitars
Jozef Lukac – Drums
Juraj Čakajda – Guitars, Vocals
Marek Okša – Bass
Facebook: https://www.facebook.com/Constans-Compromissum-1917304478482345/
Bandzone: http://bandzone.cz/_91435
Youtube: https://www.youtube.com/channel/UCZWWpn5HQRGiY0rYR-WfVww
Album Trailer:

Objednávejte na:
http://www.supug.cz
Zdroj: Support Undeground