ALTER BRIDGE – RELEASE VIDEO FOR "THE END IS HERE" FROM THE CAREER-DEFINING CONCERT LIVE AT THE ROYAL ALBERT HALL FEATURING THE PARALLAX ORCHESTRA
24. August 2018
With the release of the previous two live videos for "Addicted To Pain" and "Words Darker Than Their Wings," from Alter Bridge's career-defining live release Live At The Royal Albert Hall Featuring the Parallax Orchestra, fans have been patiently waiting for something new from those historical concerts.
The band has released another rarity from their catalog, a live performance of "The End Is Here" from their 2004 debut release One Day Remains. "The End Is Here" is the last song on the album that introduced Alter Bridge to the masses and is a track the band hasn't performed since their first touring cycle.
The live performance from Royal Albert Hall also showcases one of the rare moments in an Alter Bridge concert where frontman Myles Kennedy puts down his guitar and his only instrument is the voice that makes him one of the most recognizable performers in rock music. The video for the track can be seen here:
After 14 years performing together, five full-length studio albums, and countless sold-out shows around the globe, Alter Bridge is releasing the epic Live At The Royal Albert Hall on September 7th via Napalm Records.
The live album and DVD was recorded in October 2017 when the band performed two sold-out shows at London's iconic Royal Albert Hall backed by the 52-piece Parallax Orchestra led by conductor Simon Dobson.
Live At The Royal Albert Hall is a 21-song collection that features some of Alter Bridge's biggest hits, fan favorites and even a couple of rarities. Songs like "Before Tomorrow Comes," "Ghost Of Days Gone By," "The Last Hero," and "Broken Wings" all find new life with the unique arrangements presented by Dobson and the Parallax Orchestra performing with the band.
The pre-order for the release is live and fans can order various audio and video configurations including Blu-Ray, DVD, CD and Vinyl as well as other unique bundles with exclusive content. The pre-order is currently live here: www.smarturl.it/LiveFromTRAH and at www.alterbridge.com.
Fans that pre-order the album digitally will receive instant downloads of "The End Is Here," "Words Darker Than Their Wings" and "Addicted To Pain." A portion of the proceeds from all sales will go to the Future Song Foundation; an organization that Myles Kennedy is closely involved with.
Alter Bridge burst onto the music scene in 2004 with the release of their gold-selling debut, One Day Remains. In 2007, the band released Blackbird, the album that elevated the band's profile worldwide. The epic solo in the title track "Blackbird" was voted "Greatest Guitar Solo Of All Time" by Guitarist Magazine. ABIII was released in 2010 and the single "Isolation" gave the band their first #1 single. In 2013, the band reached an elevated creative and critical plateau with Fortress.
It bowed at #12 on the BillboardTop 200, moving over 30,000 copies first-week and earning unanimous tastemaker praise. The record garnered perfect scores from Total Guitar and KERRANG! as well as acclaim from Billboard, The Guardian, Loudwire, Ultimate Guitar, and many more.
In between sold out tours in Europe and North America, the guys appeared on VH1 and graced the cover of Classic Rock Magazine who labeled Fortress, "The best thing they've ever done," while Eddie Trunk called it, "A top 10 album of the last 10 years." 2016's The Last Hero gave the band their first Top 10 album since their debut. Alter Bridge has appeared on The Tonight Show and Jimmy Kimmel Live and their music has been used by the WWE, Major League Baseball and NASCAR to name a few.
Links:
https://www.alterbridge.com
https://www.facebook.com/alterbridge
Source of Information: Napalm Records Promotion Team
SKULL FIST – release cover artwork & digital single
24. August 2018

The Canadian heavy metal heroes SKULL FIST are set to unleash their third album, »Way Of The Road« on October 26th, 2018 through NoiseArt Records.
Today, the band released the cover artwork of that new album and presents the first digital single "You belong to me". The official video of that track can be seen here:
The band states:
"This is the first record without all of the graphic art, It just felt right to do something a little more real this time around. The sound is more natural, I wanted the cover to be more natural as well. Raw, nothing to hide behind. The songs and lyrics can probably give you an idea on why we choose to present it all like this. We released "You belong to me" first since it's got more of a staple Skull Fist sound. If you've ever stood in a room and been told the walls are red even though you hear that voice of reason sayings its blue then you'll get this track. There's a lot of different extremes in songwriting on this record and I don't think any one song is standout on this thing. I think if you've got the time and are interested in how we see things then just listen to the whole record from start to finish. Do people still sit and listen to albums at this point? "
A strong moral compass in battle with even stronger drinks
When SKULL FIST set off their first riffs and deliver their third studio album full of authenticity, honesty and shady lyrics, it feels like drowning in a sea of confusing heavy metal morality. The quartet from Toronto, Canada are locked in a life long struggle with a twist on nostalgic heavy metal and a persistent desire for spiritual glory and personal peace. Relight the fire that was started with the debut record and take another step further with every note and word of the new nine song album "Way Of The Road".
Stay tuned for more info!
Links:
https://www.facebook.com/skullfisted
https://www.noiseart.eu
Source of Information: NoiseArt Records
The Unity – upcoming album
20. August 2018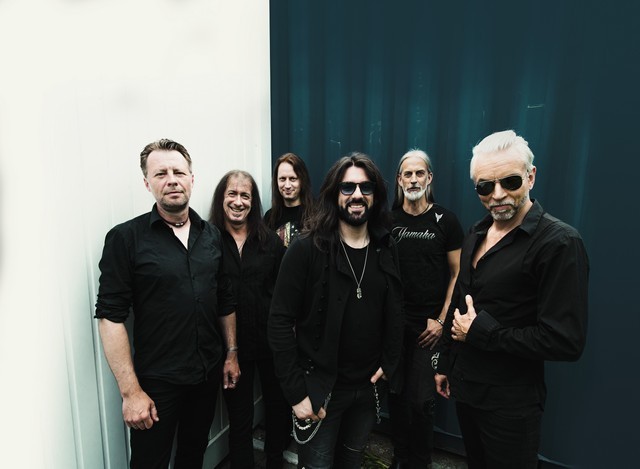 Anybody looking for reasons that explain the musical evolvement of German-Italian power metal act The Unity on their new album Rise only has to look back at the past one and a half years. During this short period, the band surrounding the two Gamma Ray members Michael Ehré (drums) and Henjo Richter (guitar) has not only established itself as an integral component of the German music scene but also seen the group cause a stir on a number of levels.
On the one hand there's The Unity's debut album, celebrated by fans and media alike, which got off to a textbook start in spring 2017. The eponymously titled release garnered positive reviews throughout and ensured that the group was unanimously voted into the 'Newcomer of the Year' category by the two leading German metal magazines, Metal Hammer and Rock Hard.
These awards were even more incentive for the musicians, who subsequently embarked on tours with Edguy and Sinner and put in celebrated performances at renowned festivals such as Bang Your Head, Metalfest and the Winter Masters Of Rock. "There were nights when we could hardly believe the fans' overwhelming enthusiasm," reminisces Michael Ehré, looking back at a triumphal march of a very special kind. "Lots of times the headliners of the show met us backstage when we came off, slapping our backs to show their respect."
These positive reactions encouraged The Unity in their decision to present a successor to their debut as quickly as possible
"When we received the offer during the production to tour with Axel Rudi Pell from October, our ambition was kindled all the more," reckons vocalist Gianba Manenti. "The only question was: Will we succeed in getting Rise ready on time?" But as they say: Challenges are there to be faced. So the band rolled up their sleeves – metaphorically speaking, of course – and channelled their energies into sticking to their tight schedule. Says Manenti: "The most surprising thing was: While we'd initially thought that the tight deadline would be one of the most difficult aspects of the production, it turned out to motivate us even more, the unity professed in our band name turning out to be our greatest forte, plus our clear focus on the tasks ahead. Everyone in the band, from Michael and Henjo through guitarist Stef E to bassist Jogi Sweers and keyboardist Sascha Onnen, worked flat out to make sure that we'd finalise such a strong recording as Rise on time."
Indeed the second album by The Unity impresses with 13 awesome songs that even surpass their debut in terms of homogeneity, diversity and compositional standards. Rise features haunting uptempo numbers such as 'Last Betrayal' and 'No Hero (also the first single to be released from the album)',
The Unity refusing to compromise in terms of speed and toughness without sacrificing catchy melodies. The same applies to the contemporary 'Road To Nowhere' with its progressive flair and the radio-compatible 'The Storm', which Ehré describes as "hard rock with pop appeal". 'The Willow Tree' is the first ballad in the history of The Unity, a novelty for this band which is getting ready to take off again.
Talking of which: The graphic translation of the album title on the cover artwork featuring a rising drone as a synonym of the digital age documents that The Unity are in line with the zeitgeist in every respect, announcing: "Rise has us putting out our feelers in every respect even further than we've done so far!"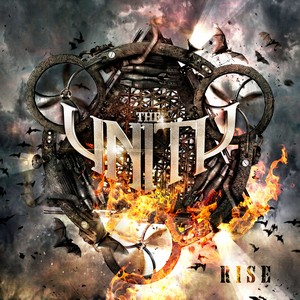 Tracklist:
Revenge
Last Betrayal
You Got Me Wrong
The Storm
Road To Nowhere
Welcome Home
All That Is Real
No Hero
The Willow Tree
Above Everything
Children Of The Light
Better Day
L.I.F.E.
Release date: 14. September 2018
Teaser:

Links:
https://www.unity-rocks.com/
https://www.facebook.com/unityrocksofficial/
Source of Information: NoiseArt Records
Supersuckers – upcoming album
20. August 2018

SOMEWHERE IN NEW JERSEY
"We've finally become the band that we've always threatened to be," says singer-bassist Eddie Spaghetti, calling, as ever, from the road. With the Supersucker odometer clicking on three decades this very year, the self-proclaimed Greatest Rock´n` Roll Band in the World is marking the occasion with a loud, resounding Suck It. Off the blocks, this 12th studio album from the band showcases a ruthless, get-it-done trio that sounds rebuilt from Motorhead parts, with a singer-bassist transmuting Lemmy`s mojo to rasp: "You said to grab it, just hook or stab it, and now I gotta have it – all of the time."
"Once we tapped into that vibe, we really ran with it," Eddie says of 'All Of The Time,' which opens an album he and core 'Suckers Marty Chandler (guitar) and drummer Chris Von Streicher (drums) recorded early this year at Bismeaux Studio in Austin, TX, cutting all ten tracks in four days. "And it sounds great," says Eddie. "There's not a lick I wish we could have back."
One upside to putting 30 years of work in: you get better. One downside: few around you do. 'The History Of Rock´n`Roll` begins by lamenting a key knowledge gap among youngsters: "The difference between what sucks and what's good" – going on to illustrate the latter with an exuberant chorus: "Like Rocket From The Crypt, and the New Bomb Turks, let's hear it for the Hangmen, yeah they know how it works…" The list goes on: "How 'bout Zen Guerrilla man, they were fucking killer, and I am just amazed, every time I see the Bell Rays." In the tradition of "Dancing In The Streets" or "Land Of 1,000 Dances," the rhyming list song flips a crank's tirade into a roll call of fallen heroes: "Don't forget Danko and the Didjits, and the motherfucking Dwarves man, yeah the Dwarves!"
Eddie Spaghetti says it's all from the heart. "I had the line in my head for a long time – a footnote to an anecdote in the history of Rock n' Roll," he recalls. "I'm happy it came off snarky and crotchety but at the same time, celebratory about all these great bands that I really love, wish everybody else loved, and get bent out of shape that they don't."
By rights, Eddie Spaghetti should be way more than bent of shape
Three years ago, he packed his wife Jessica, their sons Quattro and Zeke, and daughter Elvis into an SUV pulling a 29-foot Argosy Airstream, setting out from Seattle to spend a year as a family on the road – a year that was ended eight days later by a patch of black ice in Oklahoma.
"That turned everything upside down," Eddie says of the crash, which was swiftly followed by a diagnosis of throat cancer and put the uninsured sometime country singer on a blue-collar trajectory from trailer to ICU room in just under six months. With his family living out of a minivan, Eddie got treated at City of Hope in Los Angeles, spending four days intubated and another six months fed by a tube before clawing his way back to Rock´n`Roll. "I'm back, for sure," he says now. "It was a rough one though."
Since this is the first batch of Supersuckers released since then, some come from genuine darkness? "Everything happens for a reason," begins the track 'Dead Inside'. "What a stupid thing to say." Four-on-the-floor cowbell and singsong chorus turn this telegram from the abyss into what Eddie rightly calls "a pop song.
Back when bands used to have hits, this one could totally be a hit." 'The Worst Thing Ever' describes the bottom in these same straight-shooting terms, the kind you hear throughout the Supersuckers oeuvre – giddily trashy paeans to hooch, Satan, or deviant sex in offhandedly-witty light verse.
This has been more or less their métier since the group of high school buddies from Tucson first moved to Seattle in 1990, signing with Sub Pop and becoming grunge's sole country-music dabblers, going so far as to back up Willie Nelson on the Tonight Show.
On Suck It, the Eddie's forays into country are reflected solely in the bluesy nod of 'Cold Wet Wind'
Otherwise, their expansive hardcore-band aesthetic came through time-tested Supersucker methodology: "Writing songs in hotel rooms, dirty back stages, and all the shitholes we're always play at," says Eddie, whose fleet pen and nimble wit aren't to be overlooked – the gifts of an inhalant-abusing Dorothy Parker or NSFW Ogden Nash.
"If somebody is a carpenter for 30 years, they're gonna be a fucking good carpenter, you know?" says Eddie. "So it shouldn't be such a surprise that a band just gets better over time and I really genuinely believe that we have," he says. And near-death experiences aside, Eddie says "It's really sort of a miracle. I mean, who does anything for 30 years anymore?" On this summer's 30th-anniversary tour, the band will play songs from Suck It, some country faves, and two of their Sub Pop records in its entirety.
As a whole, Suck It brings to mind that old friend who's awesome to hang out with even if his life is in the shitter. "I tend to do my best work when I'm feeling good," Eddie says. "I don't tend to channel dark stuff into my Rock´n`Roll, but it makes for a more interesting record. I've come to realize what we do is not for everyone, but I still feel like we have hit songs. This one sounds like it's coming from dudes in their 50s who've been doing it for a long time and have this stupid hope that someday somebody will hear our song and make it popular like it oughta be. Because that is the truth."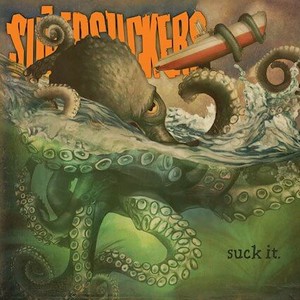 Tracklist:
All Of the Time
The History of Rock 'n' Roll
Dead Inside
Breaking My Balls
The Worst Thing Ever
What's Up (With This Motherfucking Thing?)
Cold Wet Wind
(Im Gonna Choke Myself and Masturbate) 'Til I Die
Private Parking Lot
Beerdrinkers and Hellraisers
Release date: 21. September 2018
Links:
http://www.supersuckers.com/
https://www.facebook.com/supersuckers/
Source of Information: Steamhammer/SPV