Príčina smrti Kylea Pavoneho z We Came as Romans
31.8.2018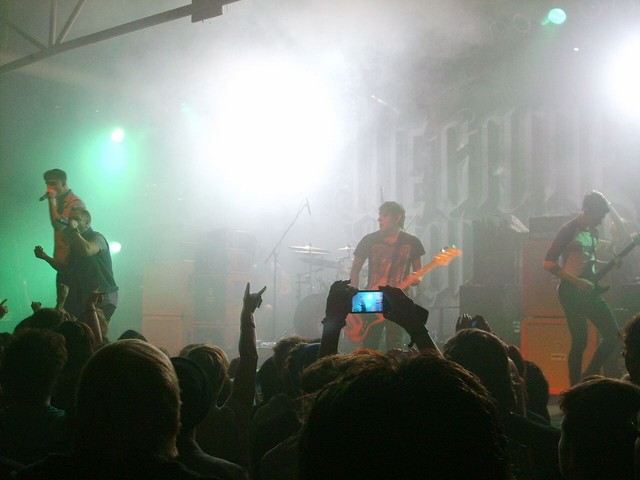 Dňa 25. augusta zasiahla metalový svet smutná správa o smrti 28 ročného speváka metalcoristov We Came As Romans – Kylea Pavoneho.
Podľa portálu TMZ, príčinou smrti bolo predávkovanie drogami. To potvrdili aj zvyšní členovia kapely.
Tí okrem toho odkazujú všetkým trpiacim drogovou závislosťou, aby hľadali odbornú pomoc ktorá im ju pomôže prekonať.
Linky:
https://www.facebook.com/wecameasromans/
Zdroj: http://www.blabbermouth.net/, foto: www.wikipedia.org
Unleashed – lyric video k prvému singlu z chystaného albumu
31.8.2018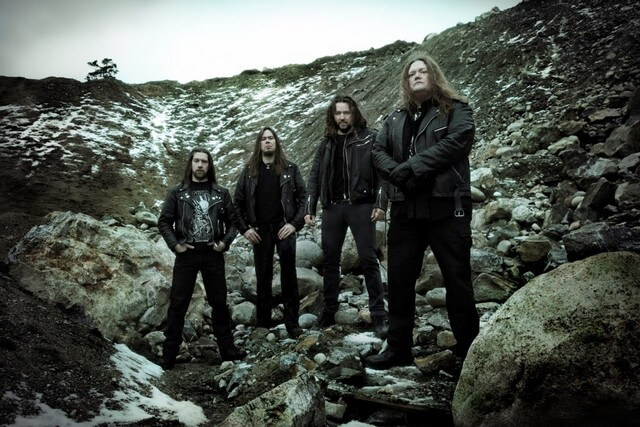 Kultoví švédski death metalisti Unleashed zverejnili lyric video k singlu Lead Us Into War z chystaného albumu The Hunt For White Christ. Vydaný bude 26. októbra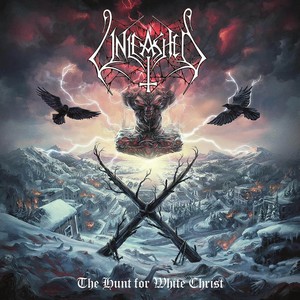 Linky:
http://www.unleashed.se
https://www.facebook.com/unleashed
https://www.instagram.com/unleashed_official
http://www.napalmrecords.com
Zdroj: Napalm Records Promotion Team
HROBAR – Rýchla smrť
CD-JEWEL BOX (25.8.2018)
30.8.2018
Debutové album nové akvizice, tentokrát v podobě originálního hudebního tělesa Hrobar z Banskej Štiavnice. Kapela na to nešla od lesa, ale rovnou od hřbitova, což z ní udělalo v pravdě nejextremnější formaci, která se v naší skromné stáji kdy objevila.
Zem byla dosti tvrdá a vykopat tento hrob znamenalo vynaložit opravdu velké úsilí, nicméně Hrobar je mistr svého řemesla a jáma byla nakonec precizně připravena pro uložení k poslednímu odpočinku.
01. Hrobárina 
02. Do mŕtva 
03. Rešeto 
04. Vykopávka 
05. Doktor Krompáč 
06. Zubná víla 
07. Tvrdá zem 
08. Amen Tma 
09. Drevený spacák 
10. Zahrabaný s diplomom 
11. Buchty na pare 
12. Anča Dlaňovka 
13. Kopeme 
14. Čakan z Černobyľu 
15. Malá rakva 
16. Hrobokop 
17. Brigáda 
18. Na háku 
19. Lopatou po hlave 
20. Padla
Hudba: Hrobar
Texty: Hrobar

Nahrané v márenici v Banskej Štiavnici.
Mixované tiež tak podobne.

Grafika: Kazisvet a dominikkopec.com
HROBAR: 
Mišo – gitara 
Maťo – basa a krasospev
Lukáš – bubon
Bandcamp: https://hrobar.bandcamp.com/ 
Instagram: https://www.instagram.com/thetruehrobar/ 
Facebook: https://www.facebook.com/thetruehrobar/ 
Bandzone: http://bandzone.cz/hrobar
Album Trailer: https://www.youtube.com/watch?v=jBXcsDscFUg
Objednávejte na:
http://www.supug.cz
Zdroj: Support Underground
Arzén – nový videoklip
27.8.2018
Slovenský folk/hard rockeri Arzén zverejnili videoklip k skladbe Veru Sme My Chlapci. ktorá pochádza z posledného albumu Teraz nám vyhráva vydaného koncom minulého roka.
Linky:
http://www.arzen.sk/
https://www.facebook.com/arzen.terchova/
Zdroj: www.youtube.com