Kambrium – lyric video k novému singlu
31.8.2018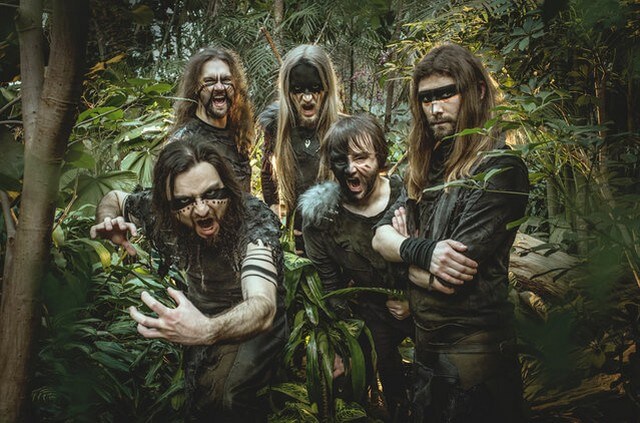 Nemeckí epic death metalisti Kambrium nás 9. novembra potešia novým albumom Dawn of the five Suns.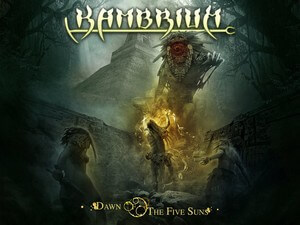 Kapela si dnes pre vás pripravila prvú ukážku z neho – singel Against All Gods:
Linky:
http://www.kambrium-band.de
http://www.facebook.com/kambrium
Zdroj: NoiseArt Records
Conan – videoklip k novému singlu Volt Thrower
30.8.2018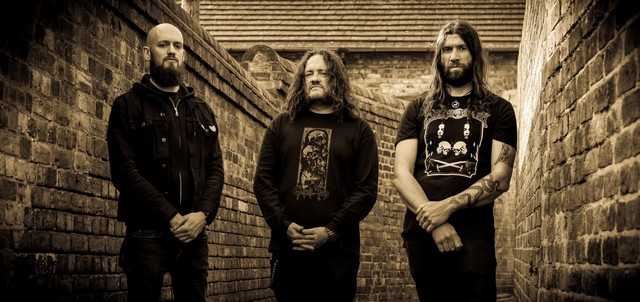 14. septembra britské doom metalové trio Conan vydá nový album Existential Void Guardian.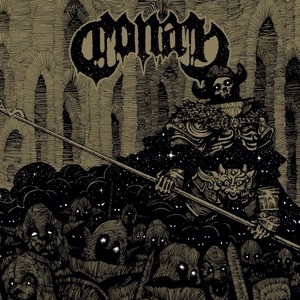 Zatiaľ si môžete pozrieť videoklip k ich novému singlu Volt Thrower.
Linky:
http://www.hailconan.com/
https://www.facebook.com/hailconan/
https://www.instagram.com/hailconan/
https://conan-conan.bandcamp.com/
https://twitter.com/hailconan
http://label.napalmrecords.com/
Zdroj: Napalm Records Promotion Team
Blamage
milan.cernoch@kontaktservis.cz
http://www.blamage.cz/
TISKOVÁ ZPRÁVA (27. 8. 2018)
Kavalerie čeká za dveřmi! Českobudějovičtí Blamage představí na speciálním výročním koncertě novou řadovku
Hutnější a tvrdší. Těmito slovy komentují metaloví Blamage svou novou řadovku nazvanou Kavalerie, která bude fanouškům poprvé představena 15. září na výročním koncertě v českobudějovické Gerbeře.
 "Nikdy jsme na desce tak nemakali jako nyní," říká zpěvák Milan Černoch. "Čtyři měsíce jsme dokonce nahrávali předprodukci, ladili songy do posledních detailů, takže do studia jsme přišli maximálně připraveni. Byla to skutečně náročná práce, ale když dnes poslouchám výsledek, vím, že to stálo za to. Mám z nahrávky radost a jsem zvědav, co jí řeknou fanoušci."
První vlaštovku už kapela představila – ke skladbě Království mé byl natočen videoklip. "Během natáčení klipu panovala prdel, která je ve videu sem tam vidět," vtipkují Blamage, kteří letos slaví 15 let na scéně. Narozeninová oslava se uskuteční v sobotu 15. září. "Hodláme udělat hudební průřez naší hudební historií, zahrát z každého alba podstatné kousky, a zároveň představíme všechny songy z Kavalerie. CD na této akci oficiálně přivítáme mezi námi a pokřtíme jej. Na koncert se strašně těšíme. Chci pozvat všechny fanoušky, bude to pro nás velký večer, na kterém vystoupí i speciální hosté," říká Milan Černoch.
Kavalerie vychází formou digipacku.
Klip: https://youtu.be/Dj15-WT0jag
KONTAKTY A ODKAZY:
 Web: http://www.blamage.cz/
Bandzone: http://bandzone.cz/blamage
E-mail: milan.cernoch@kontaktservis.cz (Milan Černoch)
Václav Votruba
Vivetray – nový videoklip
29.8.2018
Rockeri zo Serede Vivetray majú už svoj prvý videoklip. Natočený bol k skladbe Jazda na strele. Jeho režisérom je Viktor WIKES Hlavatovič.
,,Jazda je energická rocková skladba rozprávajúca príbeh strojvodcu vlaku, ktorý vozí zosnulé duše na miesto, kde sa rozhoduje o tom, či strávia večnosť v nebi alebo v pekle. Strojvodca je obyčajný chlap a jeho práca je preňho ako každá iná – nad čím si aj z chuti povzdychuje." – povedala kapela o skladbe pre web seredsity.sk
Linky:
www.facebook.com/vivetray
www.youtube.com/channel/UCP2Fhbp6G4Mx9VQcH6Vo1kQ
www.bandzone.cz/vivetray
www.soundcloud.com/vivetray
Zdroj:Tomáš Racko