Unleashed – druhý singel z chystaného albumu  
12.10.2018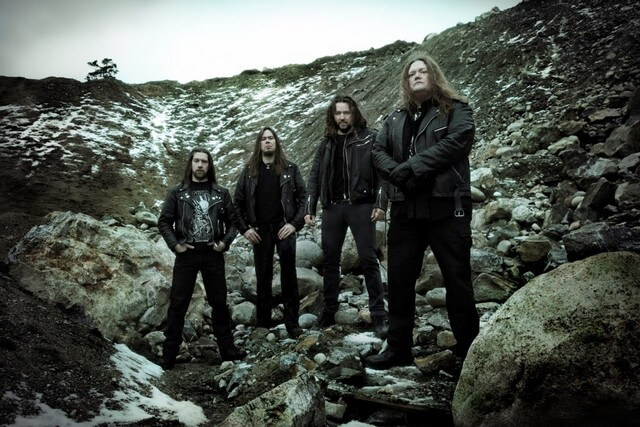 Švédski death metalisti Unleashed zverejnili lyric video k titulnej skladbe chystaného albumu The Hunt for White Christ, čo je vlastne druhý singel z neho. Album uzrie svetlo sveta 26. októbra.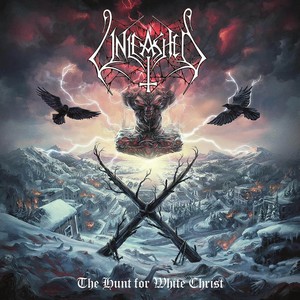 Linky:
http://www.unleashed.se
https://www.facebook.com/unleashed
https://www.instagram.com/unleashed_official
http://www.napalmrecords.com
Zdroj: Napalm Records Promotion Team
Ministry – chystaný album
12.10.2018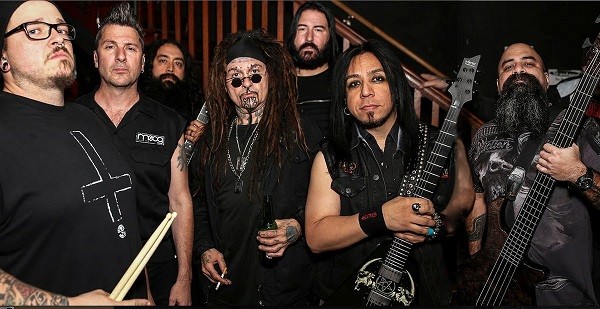 Al Jourgensen potvrdil pre Billboard, že kapela pracuje na nasledovníkovi tohtoročného albumu AmeriKKKant. ,,Pokiaľ je Trump prezident, musím spraviť toľko albumov koľko dokážem… A čo budem robiť potom, písať tieto mizerné albumy pokiaľ budú demokrati prezidentmi […] "– povedal.
Linky:
http://ministryband.com/
https://www.facebook.com/WeAreMinistry/
Zdroj: http://www.blabbermouth.net, Foto: http://www.metal-archives.com/
IGOR BELAJ – NÁVRAT DO ROKA A DO DŇA
11.10.2018
Po odchode Igora Belaja z kapely THE PARANOID zostalo niekoľko otáznikov o jeho ďalších hudobných krokoch. Odpoveď prišla nedávno v podobe avizovania spoločnej skladby s kapelou NOCONTROL, v ktorej pôsobí aj popredný slovenský gitarista Jimi Cimbala, s ktorým Igor v tejto piesni vytvoril autorský tandem. A tým prekvapenia určite nekončia!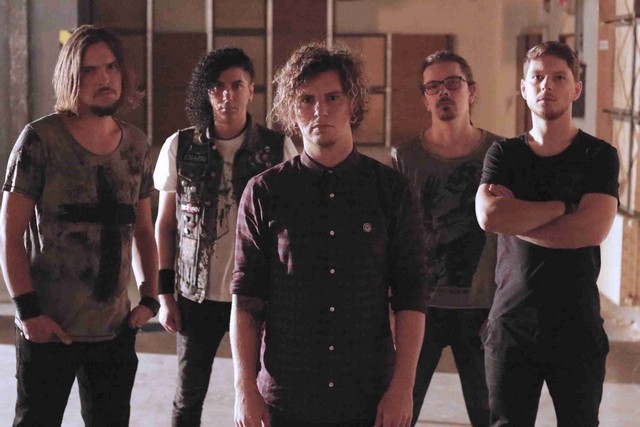 Spoločný počin Igora a NoControl budete môcť počuť nie len z rádiového éteru či sociálnych medií, ale pozrieť si ho môžete aj v koncertnej podobe. NoControl totiž vystúpia ako hostia na troch zo série jesenných koncertov skupiny ZOČI VOČI a práve tu sa po dlhšej odmlke objaví na pódiu aj Igor Belaj, ktorý takto spoločný počin s NoControl odprezentuje aj LIVE! Premiéra spoločného singlu Igora Belaja a NoControl s názvom KEĎ NÁM DÔJDU SNY je avizovaná na 31.10.2018 v rannom vysielaní rádia ANTÉNA ROCK. V tento deň si budete môcť pozrieť aj videoklip ku skladbe, ktorý rozhodne bude stáť za to. Live podobu si budete môcť pozrieť 16.11. v City clube Trnava, 20.11. v Bratislavskom Ateliéri babylon a 21.11. v Brnenskom v clube Radost.
"Mám obrovskú radosť z tejto spolupráce a z toho, že po ročnej odmlke sa môžem znovu textovo aj autorsky ozvať a prispieť touto skladbou na domácu scénu. Ešte viac sa teším na živé premiéry skladby KEĎ NÁM DÔJDU SNY, ktoré odprezentujeme spolu s NoControl na jesenných koncertoch našej veľmi spriatelenej kapely Zoči Voči v 3 super mestách. Bude to proste pecka, máte sa naozaj na čo tešiť a všetkých Vás tam očakávam," hovorí spevák Igor Belaj.
redakciu informoval Pavol Dráb, Randal Group Production, foto: Randal Group Production
Solfernus – nový videoklip
10.10.2018
Brněnský Hellgang SOLFERNUS přichází s novým videoklipem ke skladbě "Mistresserpent". O realizaci se postarala společnost Ex Inferi Production. K vidění již brzy také na TV Rebel.
Linky:
https://www.facebook.com/SOLFERNUS-322352119065/
http://bandzone.cz/solfernus
Zdroj: Igor666