POWERWOLF Unleash New Music Video For "Killers With The Cross"!
7. September 2018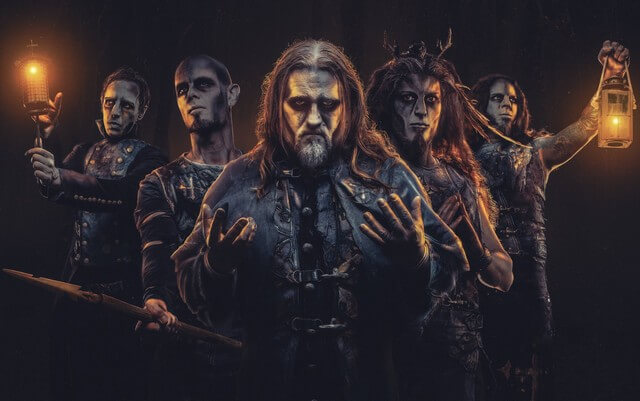 Yes, we know you can not get enough of POWERWOLF! No wonder, as they are the most successful band in Germany and probably the hottest act in terms of Metal nowadays!
For weeks they have been mixing up the international charts, in Germany they rigorously topped the charts again with their latest album The Sacrament Of Sin! A golden record and sold-out tour cities later, it's time for a new music video premiere for the song "Killers With The Cross"!
Falk Maria Schlegel states:
"With the song "Killers with the cross"we made a video for one of my absolute favorite songs from our new album "The Sacrament of Sin". I have to tell you, it has been great and we had a lot of fun on the set and we are super happy with the result
Watch the brand new music video for the track "Killers With The Cross" off of the TOP #1 album The Sacrament Of Sin
Links:
http://www.powerwolf.net
http://www.facebook.com/powerwolfmetal
Source of Information: Napalm Records Promotion Team
PANTHER "Panther" CD / LP / box set out on September 28
5. September 2018
PANTHER was formed in 1984 in Los Angeles, California, and after playing in the famous Troubadour venue (the same one where acts like Van Halen and Guns 'n' Roses got their start) quickly gained local following. Their own brand of melodic hard rock / heavy metal was often put in line with the works of acts such as Dokken, Q5, Loudness or Fifth Angel.
Fronted by the singer Jeff Scott Soto, Panther was one of the hottest new names in Los Angeles, but just after the recording of the "Panther" EP, he left the band to pursue a career with Yngwie J. Malmsteen's Rising Force, and later, became known as of one of the best hard rock singers. He also worked with bands and artists such as Journey, Axel Rudi Pell and Talisman. "Panther" was originally released as an EP in 1986, and contained 6 songs.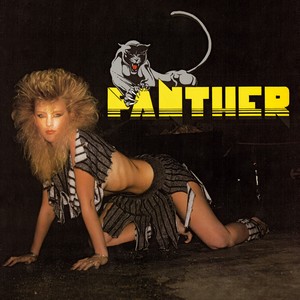 The No Remorse Records reissue has been remastered by Bart Gabriel (Q5, Cirith Ungol, Crystal Viper), and will be available on September 28. Except the 6 original songs, the album will include the cassette only bonus track "Set Me Free", as well as 3 demo tracks. The album will be available as CD, limited edition LP, and limited edition box set with exclusive splatter LP, CD, t-shirt and patch.
Listen: https://soundcloud.com/noremorserecords/panther-first-there-was-rock-official-stream
Source of Information: Bart Gabriel, photo: https://www.metal-archives.com
EVIL INVADERS Release Special 7'' Vinyl Single & New Music Video!
5. September 2018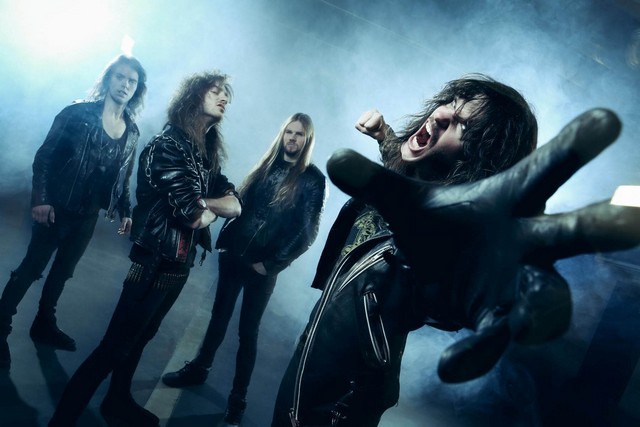 Following extensive touring in support of their debut album Pulses Of Pleasure (2015) and follow-up EP In For The Kill, EVIL INVADERS went a step further capturing adrenaline and sheer energy on their most recent release Feed Me Violence.
Now they have added the cherry on the top with a very special 2 track 7'' vinyl release for "Broken Dreams In Isolation"! The B-side is a cover track for "The Unholy" of Savatage! "Broken Dreams In Isolation" is without a doubt the song that stands out the most of EVIL INVADER's entire repertoire so far.
The band gives further insight and explains:
"We wanted to release this track as a single a while ago, but since we weren't entirely satisfied with the overall sound of our latest album 'Feed Me Violence' we thought 'Broken Dreams In Isolation' deserved better, so we re-recorded, re-mixed it and had it mastered at Fascination Street Studios (Arch Enemy, Kreator, Behemoth,…) to give the track the sound it deserves. The result definitely took our sound to a higher level and we hope people will really hear the difference between the previous version and the new one."
Apart from the music, the lyrics of this song tell a slightly "deeper" story than most of their lyrics, so the band decided to shoot a special music video for this one. No band performance this time, but some darker stuff with some really cool story lines. "Coming up with a cool concept was a real challenge, but very exciting to be part of!" adds singer Joe.
Watch the new music video for the re-recorded track "Broken Dreams In Isolation": l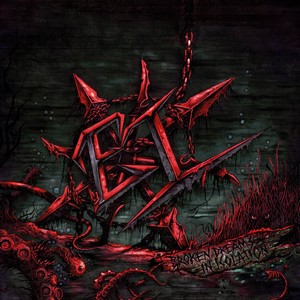 Links:
https://www.facebook.com/evilinvaders
https://www.instagram.com/evilinvadersbe
https://twitter.com/EvilInvadersBE
https://evilinvaders.bigcartel.com
https://www.evilinvaders.be
Source of Information: Napalm Records Promotion Team
Empyrion without Rado Glovňa
6. September 2018
Guitarist Rado Glovňa left from Slovak black metalists Empirion.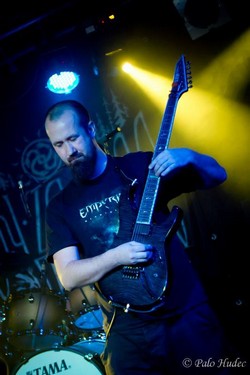 Source of Information: Radovan Glovna, photo: Palo Hudec