Powerwolf – nový videoklip
7.9.2018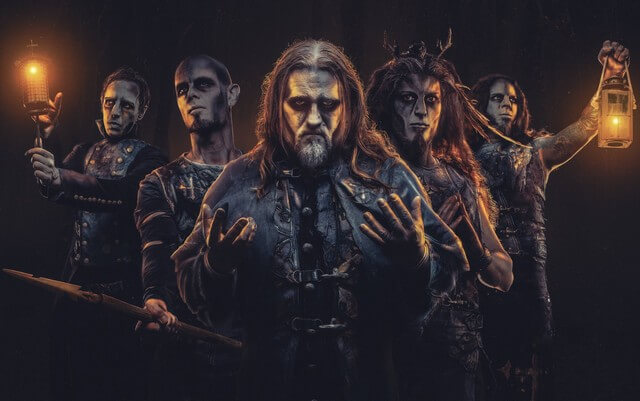 Najúspešnejšia nemecká kapela Powerwolf nedávno vydala album The Sacrament Of Sin! Pred pár dňami uzrel svetlo sveta aj videoklip na ďalšiu skladbu z neho Killers With The Cross.
Linky:
http://www.powerwolf.net
http://www.facebook.com/powerwolfmetal
Zdroj: Napalm Records Promotion Team
Panther – nový CD/LP box set 28. septembra
5.9.2018
Panther vznikli v roku 1984 v Los Angels a po vystúpení v Troubadour (tam kde začínali aj Van Halen a Guns 'n' Roses)  získali slávu na lokálnej úrovni. Ich melodický hard rock/heavy metal bol ovplyvnený  formáciami ako Dokken, Q5, Loudness alebo Fifth Angel.
Vedení spevákom Jeffom Scottom Sotom Pather boli jednou z najväčších formácii v L. A., ale hneď po nahraní debutového, rovnomenného EP, Jeff opustil kapelu, aby mohol pokračovať s Yngwiem J. Malmsteenom a neskôr sa stal známy ako jeden z najlepších hard rockových spevákov. Potom spolupracoval s velikánmi ako Journey, Axel Rudi pell a Talisman. Panther vydali spomínané EP v roku 1986 a obsahovalo 6 songov.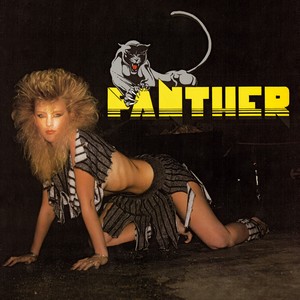 No Remorse Records znovuvydajú tento album remastrovaný Bartom Gabrielom (Q5, Cirith Ungol, Crystal Viper) 28. septembra. Obsahovať bude 6 pôvodných songov, bonus Set Me Free (skladbu ktorá bola pôvodne súčasťou iba kazetového vydania) a taktiež 3 demá. K dispozícii bude ako CD, limitovaná edícia LP a exkluzívny box set zahrňajúci LP, CD, tričko a potítko.
Link na vypočutie: https://soundcloud.com/noremorserecords/panther-first-there-was-rock-official-stream
Zdroj: Bart Gabriel, foto: https://www.metal-archives.com
Evil Invaders – špeciálny vinyl singel, nový videoklip
5.9.2018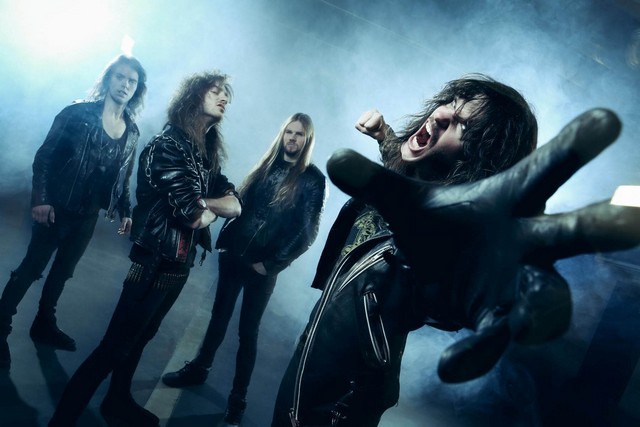 Speed metaloví Belgičania Evil Invaders vydali špeciálny 7'' vinyl Broken Dreams In Isolation s dvoma skladbami.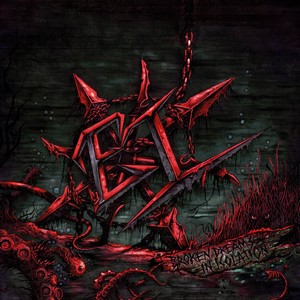 Strana A obsahuje titulnú pieseň a strana B cover od Savatage The Unholy.
Linky:
https://www.facebook.com/evilinvaders
https://www.instagram.com/evilinvadersbe
https://twitter.com/EvilInvadersBE
https://evilinvaders.bigcartel.com
https://www.evilinvaders.be
Zdroj: Napalm Records Promotion Team
Empyrion – odchod gitaristu
6.9.2018
Nitrianskych blackošov Empirion opustil gitarista Rado Glovňa.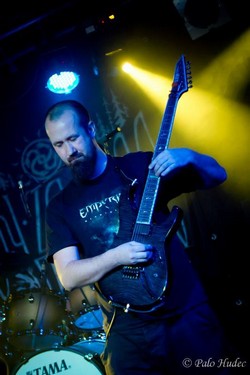 V statuse na facebooku uviedol:
,, V Empyrione sa chystá ďalšia personálna zmena. Tento raz sa týka mňa, keďže som sa po dlhom zvažovaní rozhodol kapelu opustiť. Bola to jazda, mám kopec zážitkov (a vo viacerých prípadoch aj málo spomienok 😀 ), som vďačný za príležitosť zahrať si na mnohých skvelých koncertoch aj veľkých festivaloch po boku výborných muzikantov a pred fantastickým publikom. Bola pre mňa česť, hráčsky aj autorsky sa spolupodieľať na albume Mindshifter, ktorý navždy zostane mojou srdcovou záležitosťou. Dôvodov pre toto ťažké rozhodnutie bolo viac, a nechcem ich tu rozpitvávať. S muzikou však ešte (dúfam) nekončím. Chystám vlastný, tak trochu (dosť) uletený projekt. Čas ukáže, či z toho niečo bude a čo, ale zatiaľ sa to vyvíja optimisticky a ak sa vydarí, myslím, že sa bude na čo tešiť 🙂 . Samozrejme budem informovať, keď príde vhodná chvíľa. Takže tak, život ide ďalej, ja idem ďalej svojou cestou a EMPYRION verím tiež pôjde ďalej svojou cestou. Držím chalanom palce, kapela má – za predpokladu, že sa preberie z dlhoročnej letargie – skutočne potenciál zaradiť sa medzi svetovú špičku vo svojom žánri. Rado / ex-Empyrion"
Zdroj: Radovan Glovna, foto: Palo Hudec