All That Remains – chystaný album
28.9.2018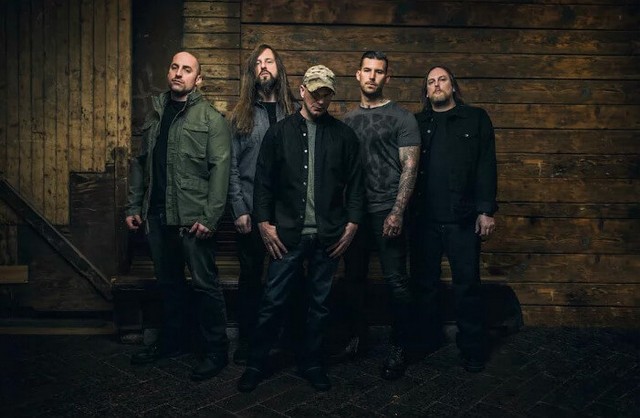 Metalcoristom All That Remains 9. novembra vyjde nový album Victim Of The New Disease. O vydanie sa postarajú Eleven Seven Music.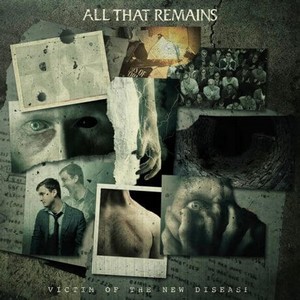 Tracklist:
Fuck Love
Everything's Wrong
Blood I Spill
Wasteland
Alone in the Darkness
Misery In Me
Broken
Just Tell Me Something
I Meant What I Said
Victim of the New Disease
Ukážka:

Linky:
http://www.allthatremainsonline.com/
https://www.facebook.com/allthatremains/
Zdroj: http://www.blabbermouth.net/, http://www.metal-archives.com
Skull Fist – lyric videa k skladbám z chystaného albumu
28.9.2018

Kanadskí heavy metalisti Skull Fist vydajú 26. októbra nový album Way Of The Road.
Tracklist:
You Belong to Me
No More Running
I Am a Slave
Witch Hunt
Way on the Road
Heart of Rio
Better Late Than Lever
Don't Cross Me
Stay True
Tento deň zverejnili ukážku z neho v podobe dvôch lyric videí:
Linky:
https://www.facebook.com/skullfisted
https://www.noiseart.eu
Zdroj: NoiseArt Records
Edu Falaschi – nové EP, nový videoklip
26.9.2018

Edu Falaschi (ex Angra, Almah) vydal nové EP The Glory Of The Sacred Truth. Na ňom spolupracovali aj bývali členovia Angry – Aquiles Priester, Fabio Laguana. Skladby, ktoré obsahuje majú dosť blízko k spomínanej kapele.
Linky:
http://www.edufalaschi.com.br/
https://www.facebook.com/edufalaschi.officialpage/
Zdroj: https://www.facebook.com/edufalaschi.officialpage/
Lunatic Gods s novým klipom vyrazili na turné
25.9.2018
Martinská kapela predstavuje nový videoklip k songu Zabudli sme dýchať od režiséra, ktorý spolupracoval aj s Machine Head.
Skladba Zabudli sme dýchať z albumu Turiec dostala výpravný a hraný videoklip, ktorému nádych minulosti dodal český režisér Mejla Basel. Ten je známy nielen spoluprácou s americkou metalovou megastar Machine Head, ale aj z našich kín. Podpísaný je pod réžiou a scenárom komédie Děda (2016). Výber tohto zaujímavého spolupracovníka vysvetlil gitarista Lunatic Gods Luboslav: "Mejla je srdcom starý metalista, tak ako my. Prvýkrát ma jeho práca dostala pred 8 rokmi, keď urobil nádherný klip našim kamarátom zo Silent Stream of Godless Elegy. Odvtedy má za sebou množstvo produkcií, klipy pre Luciu Bílú, Segrado, Fleret, metalový Hypnos či svetovú hviezdu Machine Head. Myšlienka osloviť ho na klip mi napadla pri sledovaní jeho filmu Děda. Som štastný, že na spoluprácu prikývol a našiel si na nás čas.".
Kapela Lunatic Gods sa aktuálne vydala na turné po Slovensku a Českej republike (za sebou už má koncerty vo Vrútkach a v Námestove), na ktorom jej sekunduje moravská partia SSOGE. V zostave kapely aj naživo figuruje bubeník anglickej black metalovej skupiny Cradle Of Filth Martin "Marthus" Škaroupka, ktorý pre Lunatic Gods nahral bicie na jej najnovší album Turiec. Skvelou pozvánkou na šnúru je skutočnosť, že šialení Bohovia z Martina na nej túto nahrávku pokrstia.
Termíny turné:
29.9.2018 – Prešov, Amfiteáter klub
6.10.2018 – Brno (CZ), Fléda, Lišák Memorial No.2
27.10.2018 – Ostrava (CZ), Klub Barrák, Festival Folk Metal Pilgrims Vol.4
Tlačová správa