Pestilence – rozchod s basákom, náhrada
24.9.2018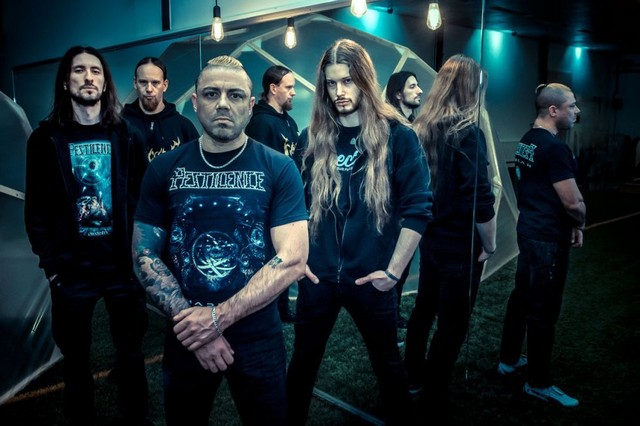 Holandskí death metaloví veteráni Pestilence sa rozišli s basákom Tilenom Hudrapom. Dôvodom bola Tilenova vyťaženosť, keďže pôsobí v ďalších 6 kapelách.
,,Vďaka naším fanúšikom po celom svete za skvelú podporu tento rok. Je to väčšie ocenenie, ako si dokážete predstaviť. Bol to šialený rok, skutočne bláznivá jazda so svojimi celoživotnými bratmi Patrickom, Calinom a Septimiom, plná dobrých vibrácii a energie […]"– povedal Tilen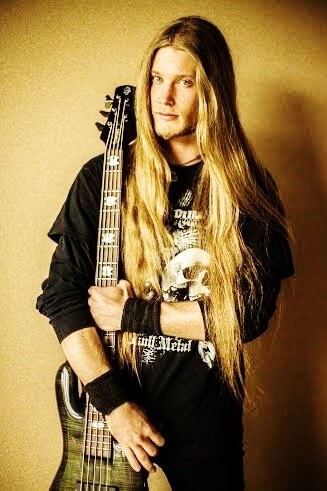 Jeho náhradou sa stal Edward Negrea, známy napr. z Necrovile.
Linky:
http://www.pestilence.nl/
https://www.facebook.com/Pestilenceofficial/
Zdroj: http://www.blabbermouth.net/, foto: http://www.metal-archives.com
The Brew – videoklip k singlu z chystaného albumu
24.9.2018
Britskí rockeri The Brew zverejnili videoklip k skladbe Gin Soaked Loving Queen, druhému singlu z chystaného albumu Art of Persuasion. Daná platňa vyjde 5. októbra.
Linky:
https://www.thebrewuk.com/
https://www.facebook.com/thebrewofficial
https://twitter.com/TheBrewUK
https://www.youtube.com/user/TheBrewUk
https://www.instagram.com/thebrewofficial
https://www.napalmrecords.com
Zdroj: Napalm Records Promotion Team
Them – chystaný album
24.9.2018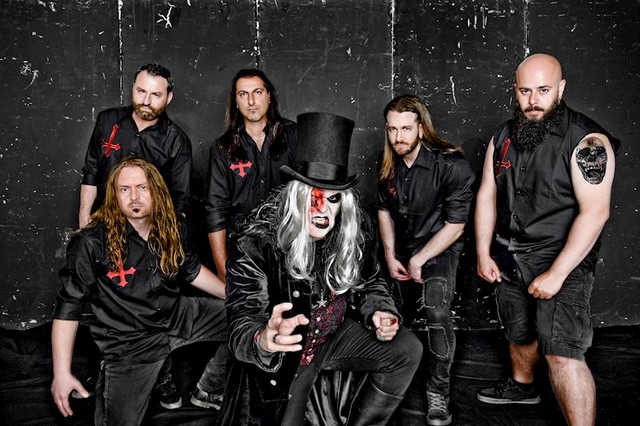 Americko-nemecká heavy metalová formácia Them vydá 26. októbra nový album Manor of the Se7en Gables.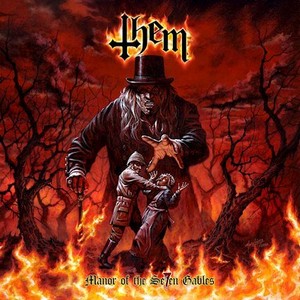 Tracklist:
Residuum (Intro)
Circuitous
Refuge In The Manor
Witchfinder
A Scullery Maid (Interlude 1)
Ravna
As The Sage Burns
The Secret Stairs
Peine Forte Et Dure (Interlude 2)
Maleficium
Seven Gables To Ash
Punishment By Fire
Ukážka:

Linky:
https://www.them666.com/
https://www.facebook.com/thembandofficial/
Zdroj: Steamhammer / SPV
SUBURBAN TERRORIST spustili útok!
25.9.2018
Nová skladba od SUBURBAN TERRORIST je vonku!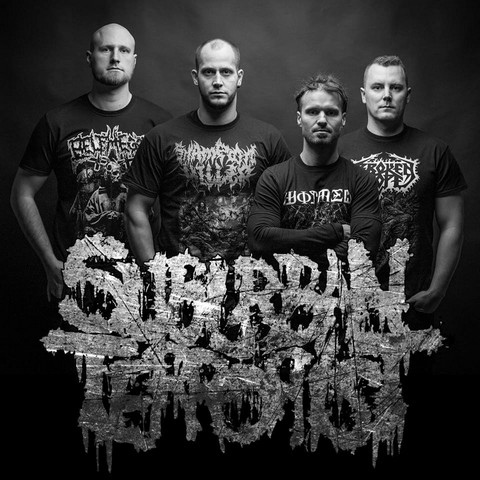 Death metalisti z Považia – SUBURBAN TERRORIST vypustili do sveta novú skladbu "Mind-Blowing Attack", ktorá sa bude nachádzať na novom albume s názvom "Inhuman Breed". Svetlo sveta uzrie 13. októbra pod hlavičkou Immortal Souls Production vo formáte klasického CD ale aj digipack. Nahrávanie albumu prebiehalo v štúdiu GM Recording Jablunkov, mix a mastering v talianskom 16th Cellar Studio pod taktovkou Stefano Morabita (Decrebit Birth, Fleshgod Apocalypse, Hour of Penance, Hideous Divinity). Obal albumu má na svedomí ISISDESIGNSTUDIO a Matej Slovák (FEEL A CURSE, ex – Suburban Terrorist). Lyrická stránka sa bude zaoberať konfliktom človek vs. planéta, čiže konzumný život a jeho dôsledky. O texty sa postarali – Tomáš Vačko, Ľuboš Bača, Martin Slovák (fanúšik). Výroba lyric videa prebehla pod taktovkou Mederic Havard – Digital Artist. Kompletne celý album si budete môcť vypočuť naživo na BelUSA DEATHFESTE, 13.10.2018, kde prebehne aj samotný krst!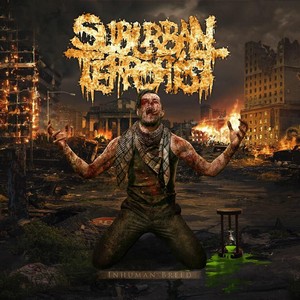 Keď sa chceš dozvedieť viac o albume, BelUSA Deathfeste či histórii kapely, tak si kuknite rozhovor TU – https://hlukoskop.sk/epizoda-92-rozhovor-suburban-terrorist/.
Linky:
https://www.facebook.com/suburbanterorist/
https://www.facebook.com/ImmortalSoulsProductions/
Promo text: Lukáš "Bukáčo" Polák – šéfredaktor/Hlukoskop.sk