A Hero For The World – nový album
9.11.2018
Vyšiel nový album medzinárodného zoskupenia A Hero for The World. Jeho názov je Winter is Here (A Holiday Rock Opera Pt. 2). Jednotlivé skladby majú vianočnú tematiku.
Tracklist:
Sound Of Life
Act I: The Kingdom, The Power and The Glory
Heaven In My Arms
Hosianna
Winter Is Here
The Lord's Prayer
Act II: We Wish You a Merry Christmas
Santa Claus Is Coming To Town
Somewhere In My Memory (From "Home Alone")
Campanas de Belén
Mele Kalikimaka (Hawaiian Christmas Song)
Feliz Navidad
O Holy Night (Symphonic Power Version)
The Prayer
Deluxe Edition also includes the following bonus tracks:
Christmas Epilogue: Bonus Tracks
Piano Canon Improvisus (Instrumental)
Winter Is Here (Acoustic Version)
Himlen i Min Famn
Hosianna / Ack Värmeland, Du Sköna (Swedish Version)
Winter Is Here (Instrumental Version)
O Holy Night (Acoustic Piano Version)
Lineup:
Jacob Kaasgaard – spev, gitary, klávesy, basa, bicie, zbory a orchestrálne aranžmány
Louie Ryan – ženské vokály
Hostia:
Gitary: Felipe Gruber (Venezuela)
Ženské vokály "Mele Kalikimaka: Chrissy (USA)
Saxofón Santa Claus is Coming to Town: Joe Di Fiore (USA)
Gitary Mele Kalikimaka: Steve G (UK)
Ukážka:

Linky:
http://www.facebook.com/aherofortheworld
http://aherofortheworld.bandcamp.com/
Zdroj Maria Sanchez
Sonata Arctica – chystaný album
7.11.2018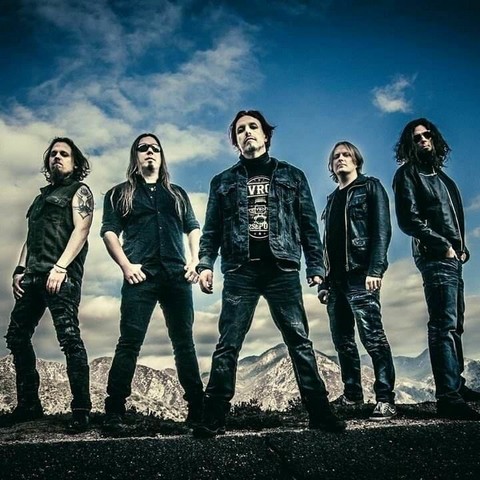 Fínski melodici Sonata Arctica začali pracovať na novom albumu, ktorý uzrie svetlo sveta v roku 2019. O vydanie sa postarajú Nuclear Blast. Popri tom vyrazia na menšie akustické turné po Európe.
,,V štúdiu sme od konca leta pracovali na novom albume. Rozhodli sme sa, že potrebujeme prestávku a zahráme si nejaké koncerty". – povedal klávesak Henrik "Henkka" Klingenberg
Linky:
http://www.sonataarctica.info/
https://www.facebook.com/sonataarctica/?fref=ts
Zdroj: http://www.blabbermouth.net/, foto: www.metal-archives.com
Sebastien – chystané EP + koncerty
11.11.2018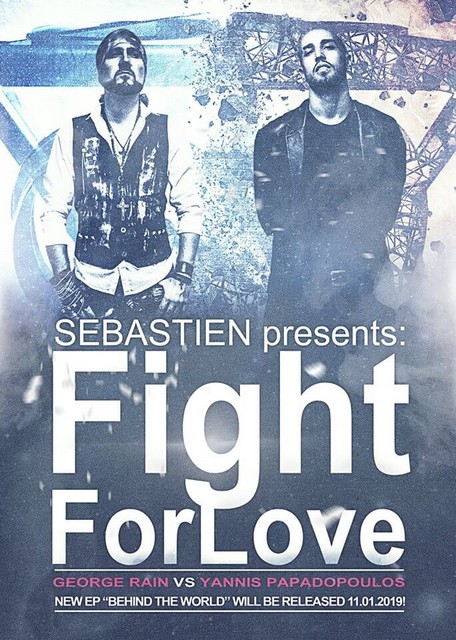 SEBASTIEN se necelý rok po úspěšném CD "Act Of Creation" hlásí s novým materiálem! 11.1.2019 vypustí kapela digitálně zbrusu nové EP "Behind The World"!
Mini-album bude obsahovat čtyři nové písně! V hitovém duetu "Fight For Love" se vedle zpěváka George Raina (SEBASTIEN, CITRON, KREYSON, Láďa Křižek akusticky)  představí famózní Yannis Papadopoulos ze stále populárnější mezinárodní heavy metalové formace Beast In Black (v současnosti na turné s Nightwish)!!!
Vydavatelem je opět německý record label Pride & Joy Music, design připravuje již tradičně Hans Trasid a slovenské grafické studio Disartdesign.
Některé z nových skladeb si budete moci v živém provedení vychutnat na následujících koncertech:
16.11.2018 Strakonice – Hudební klub Křemelka
23.11.2018 Šumperk – H Club
24.11.2018 Karviná – Hard Café
22.12.2018 Jaroměř – Národní dům
11.01.2019 Rychnov nad Kněžnou – U Vody
12.01.2019 Pardubice – Ponorka
18.01.2019 Hranice na Moravě – Zámecký klub
19.01.2019 Olomouc – Bounty Rock Café
09.03.2019 Kroměříž – festival
22.03.2019 GERMANY – tba
23.03.2019 GERMANY – tba
30.03.2019 GERMANY – tba
25.05.2019 Trocnov – Arssfest
Kalendář akcí budeme průběžně doplňovat, sledujte sebastienofficial.com, případně náš FB (https://www.facebook.com/sebastienband)
Tlačová správa
TZ – Jihočeský spisovatel Václav Votruba se vrací do pochmurné Šumavy. Vydává knihu Šumavský Děs II
8.11.2018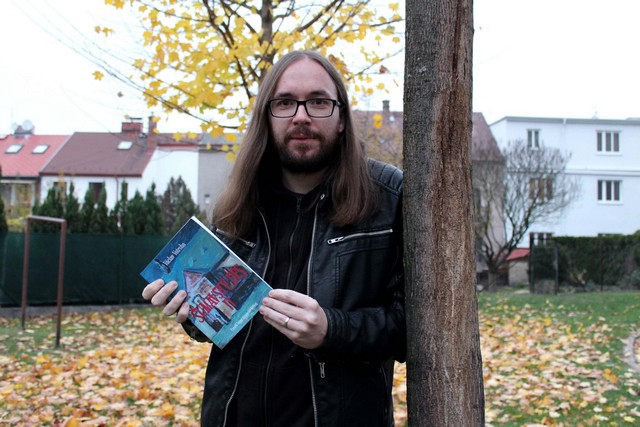 Třináct nových příběhů z jižních a západních Čech přináší ve své nové knize Šumavský Děs II českobudějovický spisovatel Václav Votruba. Navazuje tak na první díl z roku 2017, který měl mezi čtenáři slušnou odezvu.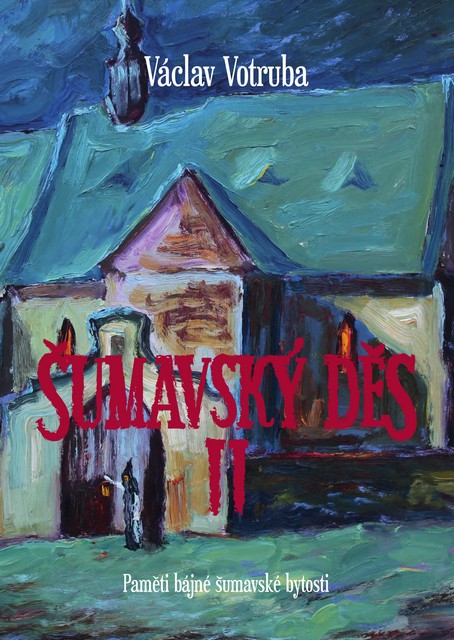 "V době vydání jedničky jsem příliš nepočítal s tím, že bych se znovu vydal do stejné řeky, ale začaly se množit dotazy na pokračování, které mě samozřejmě těšily, protože to je určitá vizitka toho, že se kniha čtenářům líbila," říká Václav Votruba a dodává, že první dvě kapitoly napsal na začátku roku 2018. "Pomaličku jsem se rozhýbával… a pak to šlo úplně samo. Vlastně bylo moc fajn vrátit se do měst a obcí jako Horní Planá, Vyšší Brod nebo Benešov nad Černou. S Děsem jsme se ale tentokrát vydali i do vzdálenějších regionů – lidé tak v knize najdou kapitoly například z České Kubice nebo Nalžovských Hor."
Oproti prvnímu dílu je dvojka dle slov jejího autora hororovější. "Přesto některými příběhy i nadále prostupuje uvolněnější duch strašidelných děl například Miloslava Švandrlíka, jehož Draculův švagr by se Děsovi bezesporu líbil," usmívá se Václav Votruba.
O ilustrace se opět postaral malíř z Klenčí pod Čerchovem Bronislav Frühauf. Tištěnou knihu vydalo nakladatelství Nová Forma, e-knihu nakladatelství E-knihy jedou. Tištěná kniha se dá objednat přímo u autora na mailu venca.votruba@seznam.cz, e-kniha je k dostání v běžné distribuční síti.
Partnery knihy jsou: Město Vyšší Brod, město Horní Planá, obec Mojné, obec Benešov nad Černou, Střední odborná škola strojní a elektrotechnická Velešín, kapely Carpatia Castle, Malashnikow a U-73 Jardy Tomka.
Václav Votruba je držitelem ceny Břitva za první díl Knihy kovu z roku 2016. Celkem má na kontě šest knih, přičemž ještě v roce 2018 vyjde třetí díl Knihy kovu a kniha o Centru pro pomoc dětem a mládeži v Českém Krumlově.
Ukázka z knihy (kapitola Kat se zahalenou tváří):
Podíval se na okovy. Byly příliš masivní, s těmi by nehnul ani nejsilnější chlap na světě. Ale možná… možná by se z nich dokázal vyvléknout.
Kroutil pravou rukou zleva doprava, jednu chvíli už dokonce věřil, že je na dobré cestě, ale poté si sedřel kus kůže. Zasyčel bolestí a poprvé pocítil beznaděj. Byl jak lapené zvíře, které netuší kdy, jak a proč…
Snad by šly uvolnit nohy. Měl je hubené jak ženská, s tím určitě žalářníci nepočítají. Jenomže vězní i ženy… a pro ty jistě nemají jiný druh železa.
A k čemu by to vlastně bylo? K čemu by bylo, kdyby nohy z okovů vytáhl? Pořád by měl připoutané ruce, takže by byl stále v beznadějné situaci.
V zádech ho zamrazilo. Jednak kvůli pavoukovi, který ho stále šimral, jednak z poznání, že je vydán napospas nějakému šílenci, který ho uvěznil.
Tlačová správa