Etterna patrí medzi najrýchlejšie rastúce formácie prešovskej scény. Od svojho vzniku v roku 2016 odohrali viacero skvelých koncertov a pomaly prišiel čas aj na debutový album + nejaké menšie tour. Ten bol vydaný 30. októbra pod americkým vydavateľstvom Sliptrick Records. 9. novembra sa v miestnom Metro Bare uskutočnilo podujatie spojené s oficiálnym krstom platne.
Daný koncert bohužiaľ neobišlo ani zopár drobných komplikácii. Tesne pred jeho začiatkom bolo oznámené, že krstný otec CD Robo Mikla pre zdravotné problémy nedorazí plus pre meškanie českých industrial/gothikov Autum Cold sa posunul jeho začiatok.
Úvodnou bandou boli Košičania From the Six hrajúci moderný rock/metal. Osobne som ich zažil približne pred rokom u nás v Snine, čiže mal som s čím porovnávať. Z hľadiska muzikantských výkonov  nebolo čo vytknúť. Okrem iného spevák opäť ukázal, že má energie aj na rozdávanie. No celkovo však chýbalo nejaké väčšie nasadenie. Ľuďom sa to však páčilo, postupne zapĺňali koncertný priestor.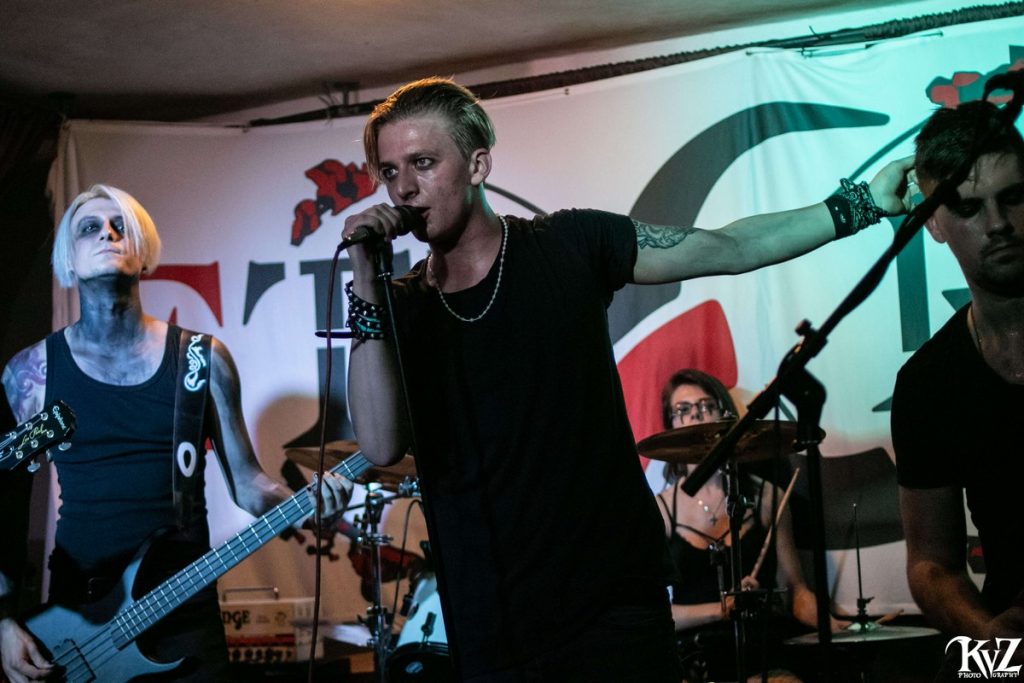 Po dlhom predlhom zvučení spustila svoj set aj symfo-metalová stálica Symfobia. Zvukár sa tak trochu zapotil – predsa v malom podniku nazvučiť kapelu s dvoma speváčkami, dvoma gitarami, klávesmi basou, bicími a doprovodným vokálom nie je žiadna sranda. Nakoniec sa mu to vcelku podarilo.
Set dám a pánov začal skladbou Hunger, ktorá sa objaví na ich chystanom albume. Hneď bolo vidieť a počuť, ako to vyzerá keď muzikanti hrajú s plným nasadením (žeby vďaka novému bicmanovi Viliamovi Putzovi?). Pre mnohých prítomných to bola jedna z topiek celého koncertu.
Aj ja som sa po tomto vystúpení konečne stal jedným z fanúšikov Symfobie (predtým som ich vnímal viac menej neutrálne). V setliste mali najväčší priestor piesne z chystaného albumu, no odznelo aj pár kúskov z debutu.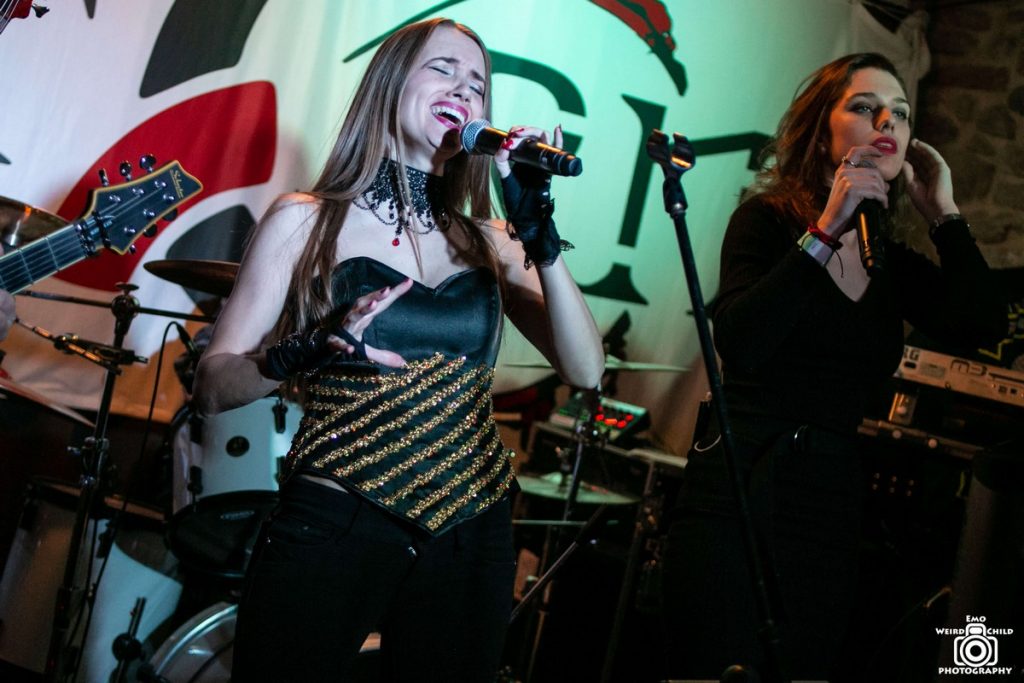 Setlist Etterňákov tvorili skoro všetky skladby zo spomínaného debutu. Vynechali len jednu – pomalú Betrayed love. S kľudným svedomím si dovolím povedať, že tak dobre ako v piatok ešte nikdy nehrali. Za tie roky existencie získali mnoho skúsenosti a spevák Ady vyrástol na nesmierne skúseného frontmana. Postupne sa stavajú jednou z vedúcich formácii prešovskej scény.
Nechýbalo množstvo nadšeného publika – veď pri takom koncerte a pri takej kapele sa ani inač nedalo. Samotného krstu sa nakoniec ujali ,,jazdci apokalypsy" z klipu k piesni Desert Ruins – Cdčko bolo pokrstené jeho rozseknutím.
Úplne nakoniec vystúpili Česi Autum Cold. Menšou zvláštnosťou bolo to, že živými nástrojmi boli iba dve gitary + basa. Bicie, klávesy a ostatné zvuky išli zo samplov. Zo začiatku to síce vyzeralo na prázdnotu po pod pódiom, neskôr sa však ľudia nazbierali. A to v pomerne dosť slušnom počte na taký neskorý čas.
Aj kapela išla naplno – drobnou nevýhodou boli azda len zapnuté svetla. Ich megatemný gothic/death/industrial by viac vynikol pri zhasnutom svetle.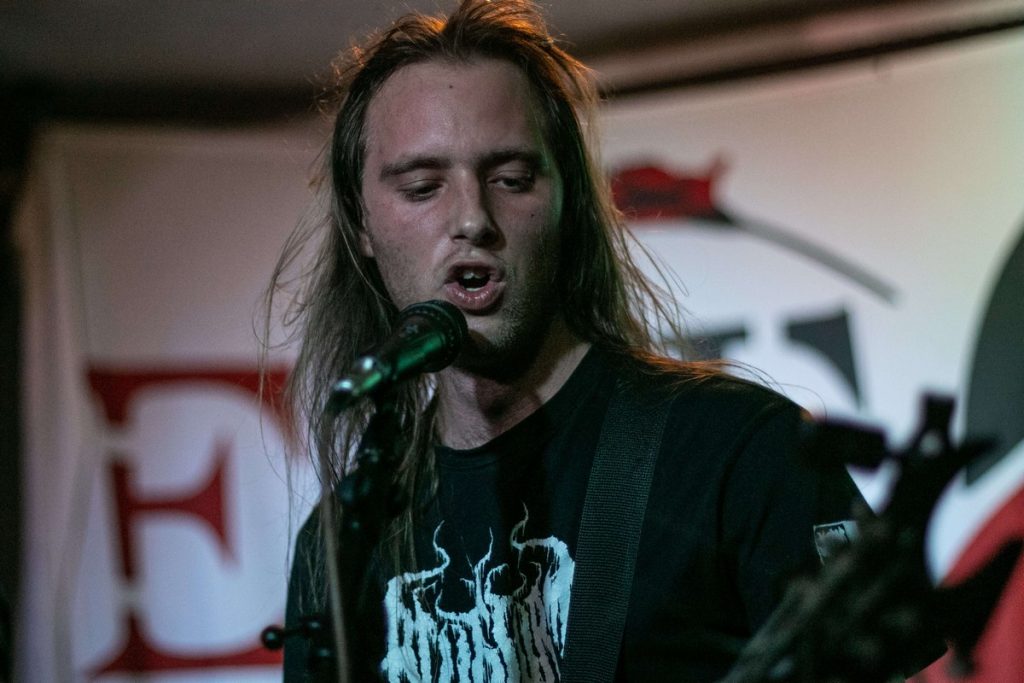 Čo napísať na záver? No Takto vyzerá vydarená akcia. Plný klub baviacich sa ľudí, skvelé kapely. Krstené CD bude určite výborné. Chlapcov ešte čaká získať si ľudí z ďalších miest a postupne aj ďalších štátov. Plus aby som nezabudol ďakujem všetkým vystupujúcim za skvelý koncert. A samozrejme ďakujem aj autorom foto: Michaelovi Moščákovi a Kristíne Zošovej 🙂