ALMA MATER RECORDS is proud to present in an exclusive license from CENTURY MEDIA RECORDS: TIAMAT'S seminal masterpiece CLOUDS!
21. November 2018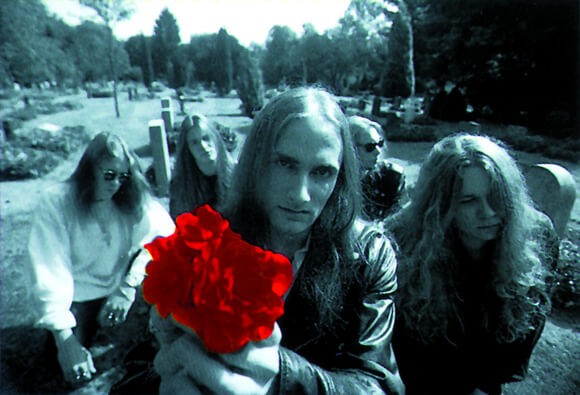 Portuguese label ALMA MATER RECORDS, run by MOONSPELL's Fernando Ribeiro, has just announced part #3 of their 'UNDERGROUND MAJESTY'-series and will reissue no other than the groundbreaking third album "CLOUDS" by Swedish masters TIAMAT!
Originally released in 1992, this record expanded TIAMAT's musicality and atmosphere to greater heights, picking up their darkened Death and Black Metal roots and establishing this album as a game changer that would help to create the fine mixture to allow the birth of true Gothic Metal. A testimony of darkness and dream, with moving atmospheres that has placed TIAMAT, in 1992, at the top of their game, paving the way for the magnificent Wildhoney, in 1994.
With highlights like The Sleeping Beauty, In a Dream, Scapegoat or Smell of Incense, ALMA MATER now releases this very special limited edition, fully re-mastered on Vinyl, with the original artwork and liner notes. To add to the equation, there will be 3 different LP colored editions to celebrate this great reissue: Gold, Purple and White!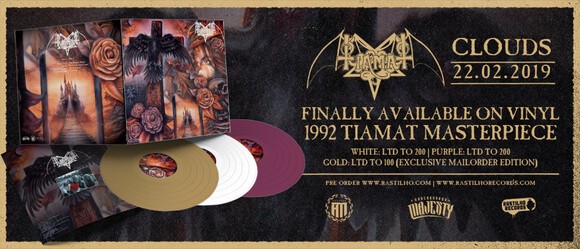 Teaser:

Links:
https://www.facebook.com/almamaterrecords
https://www.rastilho.com
Source of Information: Mona Miluski – ALL NOIR
AETHER REALM – Sign with Napalm Records!
16. November 2018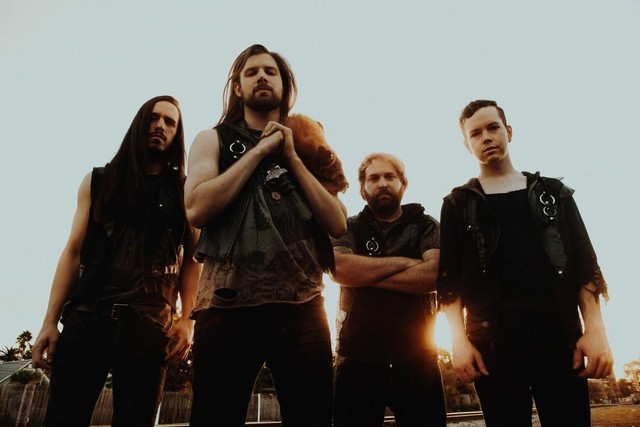 Formed back in 2010 in Greenville, North Carolina, AETHER REALM have been delivering their very own mixture of melodic death metal and folkish hymns. This raging quartet managed to thrill the heavy metal world with its unique songwriting and performance – especially their latest studio album Tarot is talked about as a classic release already.
Now AETHER REALM rage on with their by signing with Napalm Records!
Napalm Records A&R Sebastian Muench comments:
"Napalm Records is very proud to announce the signing of Aether Realm! Tarot is an absolute brilliant album. We are super excited to partner up with Aether Realm to work on another masterpiece! Welcome to the Napalm Records family!"
Listen to latest AETHER REALM music:
Links:
https://aether-realm.bandcamp.com/
https://www.facebook.com/AetherRealm
https://www.youtube.com/user/AetherRealm
Source of Information: Napalm Records Promotion Team
Spreading Dread – last album
18. November 2018
Czech thrash/death metalists Spreading Dread will release new album homo debilis on the beginning of new year. It will be last in their career.
Links:
https://www.spreadingdread.com
https://www.bandzone.cz/spreadingdread
https://www.facebook.com/spreadingdread
Source of Information: Karel Safarik
Royal Hunt release a video documentary
16. November 2018
A message from Royal Hunt: We've been going through the last tour´s video and photo material: one of the highlights was Ripollet Rock in Barcelona. Great organization and a very enthusiastic crowd (including a few familiar faces) – what else could any band want? Oh yeah, also an outstanding catering and nice weather (with occasional lightning strikes in the background). Enjoy! 
14th highly melodic and intense studio album from Danish power & progressive metal masters Royal Hunt is out now. (NorthPoint Productions – Worldwide; King Records – Japan/SA).Tracklisting: FISTFUL OF MISERY -THE LAST SOUL ALIVE – SACRIFICE – THE WISHING WELL – CAST IN STONE – A MILLION WAYS TO DIE – REST IN PEACE – SAVE ME II.
"Cast in Stone" is available on
Spotify: – http://bit.ly/Spotify-CastInStone
Amazon – https://amzn.to/2L4gqao
Itunes – https://apple.co/2NF0r0L
Google Play – https://bit.ly/2EuUIEQ
CD Baby – https://bit.ly/2uk6j6Q
royalhunt.com – https://bit.ly/1WeHAdo
Links:
http://royalhunt.com
https://www.facebook.com/royalhunt
Source of Information: NorthPoint Productions