DELAIN – Release Official Video For "Masters Of Destiny" New Album + BluRay Hunter's Moon out on February 22nd!
11. January 2019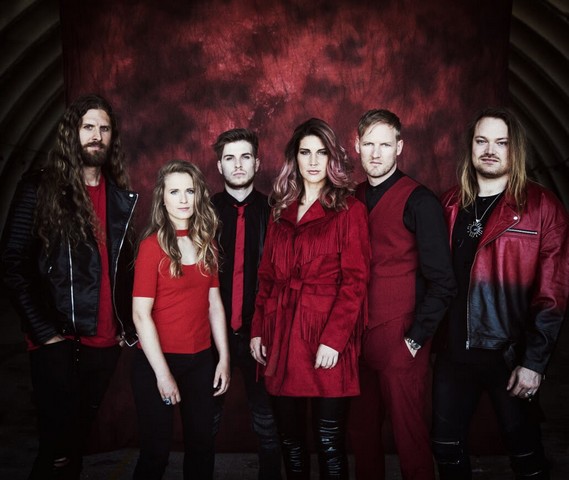 We are the dreamers
We roll the dice
We're alive
We'll always be
Masters of Destiny"
The dramatic and cinematic track "Masters Of Destiny" is the first single from DELAIN's upcoming release Hunter's Moon. It is one of the four brand new studio tracks that are part of the stunning live album + BluRay, which will be released on February 22nd via Napalm Records.
DELAIN travelled to Iceland to underline the mystic that lies within the brand new single accompanied by a breathtaking video "Masters Of Destiny".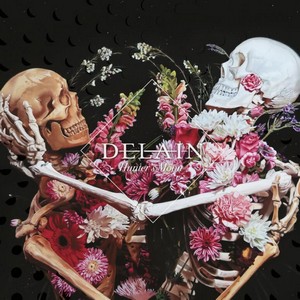 Tracklist:
Brand New Studio Tracks:
Masters Of Destiny
Hunter's Moon
This Silence Is Mine
Art Kills
Live From Utrecht:
Hands Of Gold – Live (feat. George Oosthoek)
Danse Macabre – Live
Scarlet – Live
Your Body Is A Battleground – Live (feat. Marco Hietala)
Nothing Left – Live  (feat. Marco Hietala)
Control The Storm – Live (feat. Marco Hietala)
Sing To Me – Live (feat. Marco Hietala)
Not Enough – Live
Scandal – Live (feat. Marco Hietala)
The Gathering – Live (feat. Marco Hietala)
Hunter's Moon is available in the following formats:
CD + BluRay Disc, including 6-page Digipack
2LP Gatefold + BluRay Disc
Deluxe Box incl. CD + BluRay Disc Digipak + poster flag + pendant + patch + lanyard/VIP pass
Digital Album
DELAIN are:
Martijn Westerholt – Keyboard
Charlotte Wessels – Vocals
Joey Marin de Boer – Drums
Otto Schimmelpenninck van der Oije – Bass
Timo Somers – Guitar
Merel Bechtold – Guitar
Links:
https://www.facebook.com/delainmusic
https://www.delain.nl
Source of Information: Napalm Records Promotion Team, photo: Sandra Ludwig
RAGE OF LIGHT To Release Debut Album Imploder! Out On March 29th Via Napalm Records!
10. January 2019
Melodic Death Metal Meets Trance!
Something big is coming! Switzerland's rising stars RAGE OF LIGHT are about to unleash a musical monster! Their mix of sharp riffs, electronic beats, melody and screaming violence breaks down to the long awaited debut album Imploder, out on March 29th via Napalm Records!
After the success of their EP, Chasing a Reflection, the time has come to take the next step for Switzerland's new rising electronica/metal stars RAGE OF LIGHT around the charismatic Melissa Bonny and founder Jonathan Pellet.
The band on the new album:
"Imploder opens a window on a hypothetical future where the detention of power and the technological evolution have been led by people acting without mesuring the consequences. Each song reflects this unique RAGE OF LIGHT signature: our own combination of powerful riffs and harsh vocals contrasted by mesmerizing trance touches and clean vocals."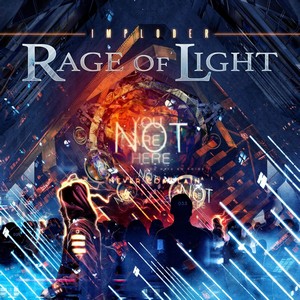 Tracklist:
Light
Enrage
Fallen
I Can, I Will
Away With You
In The Shadow
Battlefront
Imploder
Mechanicals
Nothingness
Watch the album teaser:
Links:
https://www.facebook.com/rageoflight
https://www.rageoflight.bandcamp.com
Source of Information: Napalm Records Promotion Team
A Hero for the World – upcoming album
10. January 2019
International Rock & Power Metal Band A HERO FOR THE WORLD from Sweden & the Philippines will release this February 15th 2019 a new original album called "West to East pt. II: Space Ranger".
It is the awaited follow-up to the "West to East pt. I: Frontier Vigilante"-album, released 2 years ago.
"Space Ranger" is the second part in the West to East-trilogy.
The first album saw our unnamed hero go into the Wild West, the second into Outer space, and the third and final album (scheduled for 2020) hopefully sees him go back to Earth, to Asia.
The "Space Ranger" album features more than a dozen brand new recordings, including a few singles such as "We Are Not Alone (In the Universe)" and "Supernova", recorded in the signature Symphonic and Cinematic Epic Rock and Power Metal style of the Band, this time with some more Synths than usual.
All songs are written by Jacob Kaasgaard, except for the closing track "Jupiter and Mars", which is co-composed with Gustav Holst.
A Hero For The World was formed in 2012 and has since released 6 full-length albums; "Space Ranger" is the bands' third album with only original songs.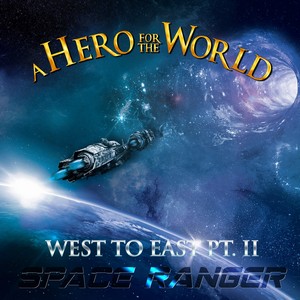 Tracklist:
The Son Of Ice And Fire
The Orville
I Own The Universe
Oceania
We Are Not Alone (In The Universe)
See You In Another Life
The Avenger
Day And Night
Tomorrowland
The Orville (Rejoining in Outer Space)
Guide In The Galaxy
Supernova
A Hero in Outer Space: Premonition of the Ultimate Syzygy of Stars (Instrumental)
Jupiter And Mars
Links:
http://www.facebook.com/aherofortheworld
http://aherofortheworld.bandcamp.com/
Source of Information: Maria Sanchez
Snovonne – new videoclip
10. January 2019
Slovak singer, who live in USA Snovonne pubslihed videoclip for title  song from their last album The Child And The Bitch.
Links:
http://www.snovonne.net/
https://www.facebook.com/Snovonne/?fref=ts
https://snovonne.bandcamp.com/
Source of Information: http://rocker.sk