Dust Bolt – new album Another Day In Hell
18 January 2019
This day was released new album by German thrash/crossoverists Dust Bolt – Another Day In Hell.
Tracklist:
The Fourth Strike
Dead Inside
The Bad Ad
Bloody Rain
Rhythm To My Madness
Shed My Skin
Killing Time
Trapped In Chaos
Another Day In Hell
DUST BOLT emerged in 2006 to encrust Germany and the rest of the world in hefty, Bay Area-influenced thrash metal featuring crossover influences and killer melodies. The four piece elevates it's trademark sound to perfection on fourth album Trapped in Chaos: profound lyrics, dark melodies and pure hostility are the ultimate recipe for a thrashfest between retro and modern.
Links:
http://dustbolt.net/
https://www.facebook.com/dustbolt/
Source of Information: Napalm Records Promotion Team, foto: Niklas Niessner
VISIONS OF ATLANTIS – New Video For "Words Of War" New Live Album Out February 22nd
17 January 2019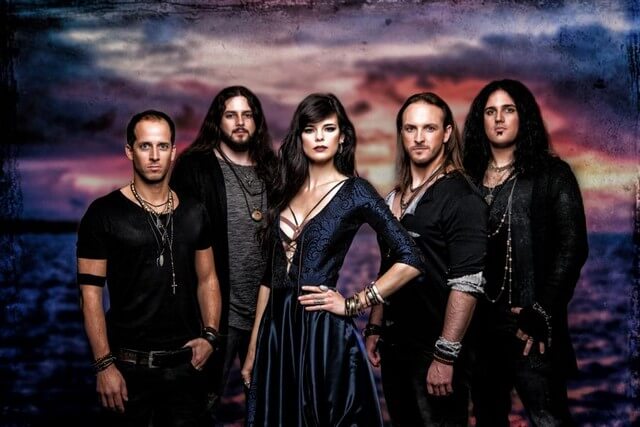 Symphonic metal masters VISIONS OF ATLANTIS reveal a brand new lyric video for the live version of "Words Of War".
The band on the video and the upcoming live activities:
"After a successful Tour which was the first as co-headliner, we are really excited to present "Words Of War"  in its live version. The promotion for our very first live album will bring Visions Of Atlantis over the Atlantic to the 70,000 tons of Metal cruise, Mexico, a South American tour and back to the venues all around Europe as special guest for KAMELOT & EVERGREY."
Atmosphere and power in perfection – VISIONS OF ATLANTIS live!

VISIONS OF ATLANTIS take you to a world of myths, tales and the long forgotten seas: With a unique mixture of symphonic metal and power metal, paired with a fantastic female/male vocal duo, the Austrian quintet has been enchanting the metal world since 2000.
On February 22nd 2019 the band will release its very first live album: The Deep & The Dark Live @ Symphonic Metal Nights proves that Visions Of Atlantis are at the top of their genre when it comes to atmosphere and live skills. With focus on songs of the latest studio album THE DEEP & THE DARK (2018), this live opus pushes the mystical adventure of VISIONS OF ATLANTIS to another level – powerful and perfectly executed.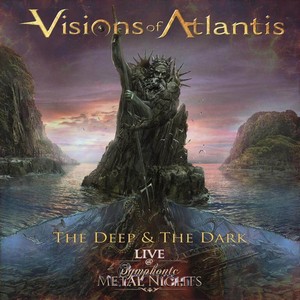 Tracklist:
Intro
The Deep & The Dark
New Dawn
Book Of Nature
Ritual Night
Siegfried's Farewell
Lost
The Silent Mutiny
The Last Home
Words of War
The Grand Illusion
Passing Dead End
Return To Lemuria
Links:
http://www.facebook.com/visionsofatlantisofficial
http://www.napalmrecords.com
http://www.facebook.com/napalmrecords
Source of Information: Napalm Records Promotion Team, Photo: Emilie Garcin
End of Silence – Sign With Wormholedeath And Announce "Sail To The Sunset" Album Release Date!
16 January 2019
Swiss astonishing metal combo END OF SILENCE are glad to announce that they have signed a deal with WormHoleDeath for the release of their sophomore album "Sail To The Sunset".
"If you set sails and start your journey, ther's no way back. You need to fight the waves and the loneliness of the deep blue. But there's always hope and there's always a destination, that makes you feel strong and immortal. The new album "Sail to the Sunset" will take you to new horizons and will tell you what the story is about, how important it is to believe in yourself and the humans next to you."
"Sail To The Sunset" will be released on 15 February 2019 via Wormholedeath / The Orchard / Aural Music Group/ Wormholedeath USA.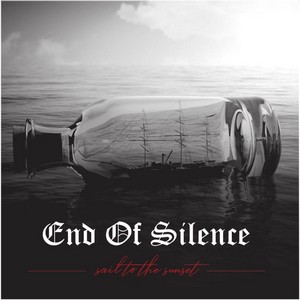 Tracklist:
Lost And Free (Intro)
Sail To The Sunset
Anchor
We Are The Fallen, We Are The Warriors
One Of Those Days
Mask Of Doom (Interlude)
Unspoken Truth
Edge Of The Road
A Million Miles Away (2018 Edition)
F@#k Off!
Blind Hearts
Cross The Line
Save The World
Teaser:

Links:
http://www.facebook.com/EOS.switzerland
http://www.instagram.com/end.of.silence_official
http://www.endofsilenceband.com
Source of Information: WormHoledeath Press
Jakub Tirco/Ions – upcoming album
17 January 2019
NTRODUCTION / BIO
In July 2016, Jakub Tirco released his first solo release under the title 'Introspection'. Despite originally being written as instrumental, Jakub approached Tomas Shorty Lago,
who eventually wrote and performed vocal parts on all four tracks of the record. The drummer on Introspection was talented young Christopher Geci.
One year later, Jakub brings the trio back to life, and they start recording material for the new album which they end up labelling as IONS. In late mixing stages, the band agrees that it's become a collaborative effort rather than product of a single mind, and decides to change their title to IONS.
"When I write music, I try to create a vibe, an atmosphere. Working with people such as Shorty and Christopher enables me not only to maintain that vibe, but to think about music in completely different ways. They've had a massive impact on the technicality of the record, while still keeping it very musical." – says Jakub.
While Introspection was based on self-reflection and egos manifesting in our lives in ways which often interfere with our self-development, 'IONS' offers a deeper look at the outside world from a slightly different perspective.
Their new self-titled album 'IONS' is due on January 25, 2019.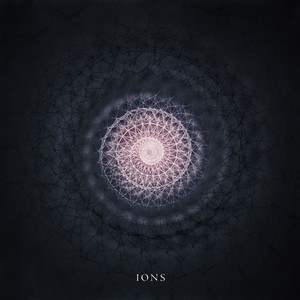 Tracklist:
The Cage of Time
After Us The Flood
Hibernation
The Moon
In Your Heart
Hero
What You Hear Is All There Is
Callousness
Daydreamers
At The Eleventh Hour
Misunderstanding
Teaser:

RELEASE DATE: JAN 25, 2019
AVAILABLE ON: Most digital services (iTunes, Spotify, Google Play, YouTube, Bandcamp,…)
Composed, produced and mixed by Jakub Tirco
Vocals and lyrics by Shorty Lago
Performed by:
Jakub Tirco – guitars, bass, backing vocals, samples
Tomas 'Shorty' Lago – Vocals
Christopher Geci – drums
ARTWORK: Adam Pizurny
ARTWORK: Adam Pizurny
(www.adampizurny.com)
MASTERING: Ermin Hamidovic
(www.systematicproductions.com)
Drums recorded at Umpax Studio, Prešov, Slovakia
Source of Information: Jakub Tirco