NORTHTALE – sign to Nuclear Blast + to release debut album "Welcome To Paradise" this summer!
4. April 2019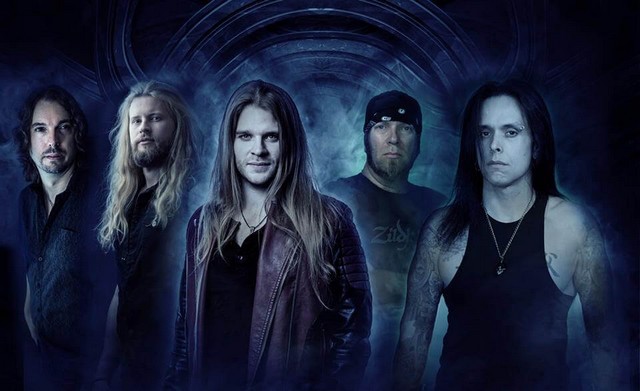 NORTHTALE – behind this illustrious name lies nothing less than a Swedish-American power metal supergroup!
Formed by guitarist Bill Hudson (TRANS-SIBERIAN ORCHESTRA, I AM MORBID, ex-U.D.O./DIRKSCHNEIDER), vocalist Christian Eriksson (ex-TWILIGHT FORCE), and drummer Patrick Johansson (ex-YNGWIE MALMSTEEN, ex-W.A.S.P. etc.) in late 2017, the line-up was quickly completed by Mikael Planefeldt (bass) as well as keyboardist Jimmy Pitts. Now the quintet has finalised their highly-anticipated debut album entitled »Welcome To Paradise«, which will see the light of day this summer.
Delivering a load of (largely) fast-paced anthems, imbued with Eriksson's soaring vocals, the band will not only please fans of titans such as HELLOWEEN, SONATA ARCTICA, GAMMA RAY, STRATOVARIUS among others, but draw new fans to the genre too.
That's why Nuclear Blast is happy to announce the signing of this promising outfit today. The group is set to conquer not only your audio systems, but also the world's stages, with their very first gig to take place at their label mates SABATON's very own open air festival (Aug 14-17) and heading forward to two concerts in Tokyo, Japan for the Evoken Festival (Aug 31 & Sep 1). Stay tuned for further info…!
The track is also available on Spotify, iTunes and other digital music platforms. Make sure to FOLLOW the band to not miss their upcoming material!
"We are beyond thrilled to announce that we have signed a deal with Nuclear Blast Records! Growing up listening to records they have put out has greatly influenced music and the way we look at it. It is beyond humbling to be able to have our first album out on such an influential record label, one that has from the very beginning embraced us as family. Being a part of the Nuclear Blast family will allow us to put our music in front of every single heavy metal fan willing to listen, as well as give us the opportunity to play for them live! We cannot wait to play as many shows as we can and bring our music out on tour with us! See you on the road!" Bill Hudson & Christian Eriksson NORTHTALE
"We've been following NORTHTALE since their formation as we've always had huge power metal fans in our company. Of course, we expected nothing but irresistible tracks from the group, just take a look at the amazing pedigree of their line-up… How can you expect anything else? And we were not only proven right, the result easily exceeded our hopes! Since the arrival of »Welcome To Paradise«, we've been spinning them endlessly. We're happy to introduce NORTHTALE to the metal world and to be able to unleash their refreshing debut album upon the world very soon!" Markus Wosgien Nuclear Blast A&R / Head Of Promotion
Links:
https://www.facebook.com/NorthtaleOfficial/
Source of Information: Nuclear Blast
SABATON – announce new studio album "The Great War"!
2. April 2019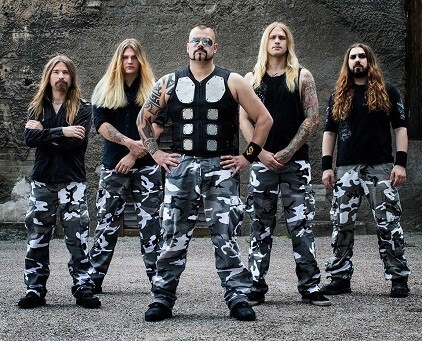 Today, Swedish heavy metal heroes SABATON reveal the title and artwork of their new studio album that will be released in summer 2019. This ninth full length record, that will see the light of day right in time for the band's 20th anniversary, will be a concept album named "The Great War"covering stories from the First World War.
"The Great War" will be available worldwide through Nuclear Blast Records on July 19th and pre-orders start on April 19th, so watch out for limited and exclusive editions at http://www.nuclearblast.de
The band has started the recordings exactly 100 years after the end of the First World War (11/11/1918) and took 3 months of intensive work to complete the album together with their long term producer and partner Jonas Kjellgren at Black Lounge studios. Furthermore, the album has been mastered by Maor Appelbaum and the artwork was once again created by Peter Sallaí.
"This is not the first time we sing about stories from this period in time, but now we felt the timing was right to make a full concept album about this war", the band comments.
In addition, SABATON posted this trailer revealing more details about the amazing artwork – watch it here:
Side by side with the album, the Swedes have worked hard to make their 20th year anniversary a very exciting year, and also started the SABATON History Channel – a unique collaboration between the band themselves and multimedia historians Indy Neidell and Timeghost, capturing the power of social media to tell stories about the wars, battles and heroes behind SABATON's songs. Subscribe to the YouTube channel via this link: https://www.youtube.com/channel/UCaG4CBbZih6nLzD08bTBGfw
"This is the biggest album we have taken on so far, there is so much depth and story around the songs that we never had before", Pär Sundström announces. "Expect many surprises as we have tried new things and we also went back in time to a concept we know a lot of you love. The Great War has been created side by side with the Sabaton History Channel to make 2019 the most exciting year in our 20 year history."
Links:
http://www.sabaton.net/
https://www.facebook.com/sabaton/?fref=ts
Source of Information: Nuclear Blast, photo: https://www.metal-archives.com
Jack Starr's Bruning Star – Introduces New Singer, Announces New Album
2. April 2019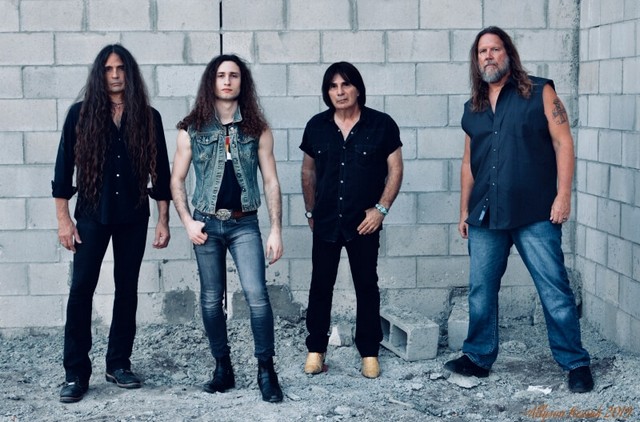 US Power Metal act JACK STARR'S BURNING STARR started works on new studio album, entitled "Souls Of The Innocent". The band once again teamed up with sound engineer Kevin Burnes and producer Bart Gabriel, with whom they did the last two studio albums, "Stand Your Ground" and "Land Of The Dead". "Souls Of The Innocent" will be released by High Roller Records, and will be the first one with new singer, Alex Panza.
"We the members of BURNING STARR are very pleased to have Alex Panza join us as our new lead singer" says Jack Starr. "For those who have been following our band and my solo albums through the years, you will know that we have had some great singers in the past like Rhett Forester, Mike Tirelli, and most recently Todd Micheal Hall, and now we are proud to welcome Alex Panza, and we are sure that his voice and his singing style will be very much appreciated by our fans" he adds.
BURNING STARR is an American Power Metal band formed in 1985 by the VIRGIN STEELE co-founder and guitar wizard Jack Starr. After doing 4 classic albums in the '80s: "Rock The American Way" (1985) "No Turning Back!" (1986), "Blaze Of Glory" (1987) and "Jack Starr's Burning Starr" (same titled, so called "orange album" from 1989), the band returned with a new line up feat. Jack Starr (guitar), Ned Meloni (bass guitar, ex JOE LYNN TURNER band), Kenny Rhino Earl (drums, ex MANOWAR) and Todd Michael Hall (vocals, now in RIOT V).
Links:
http://www.facebook.com/jackstarrsburningstarr
Source of Information: Bart Gabriel
Karpina – new videoclip
2. April 2019
Slovak rock band Karpina published videoclip for song Biomatky
Links:
a href="https://www.facebook.com/karpina/" target="_blank" rel="noopener noreferrer">https://www.facebook.com/karpina/
Zdroj: Nora Krchňákova