Majestica – cover, tracklist chystaného albumu + prvý singel
12.4.2019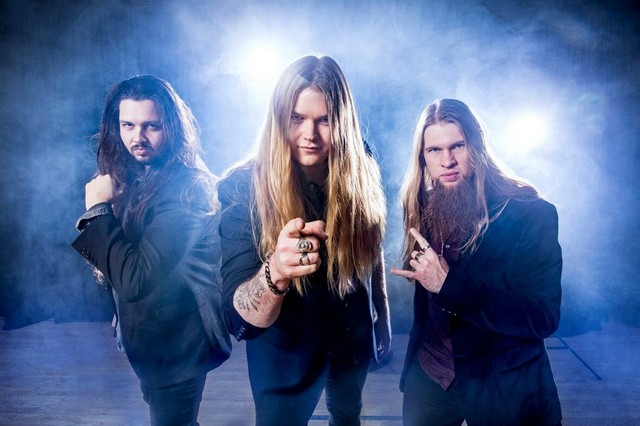 Debutový album švédskych symphony metalistov Majstica (predtým Reinxeed) ponesie Above the Sky a bude vydaný 7. júna.
Tracklist:
Above The Sky
Rising Tide
The Rat Pack
Mötley True
The Way To Redemption
Night Call Girl
Future Land
The Legend
Father Time (Where Are You Now)
Alliance Forever
Bonus Tracks (DIGI und 2LP only!)
Future Land (2002)
Spaceballs
Prvým singlom je skladba Rising Tide:

Linky:
https://www.facebook.com/Majesticametal/
Zdroj: Nuclear Blast
Motanka – prvý singel z chystaného albumu
11.4.2019
Víťazi ukrajinskej Wacken Metal Battle 2018 Motanka vydajú 7. júna rovnomenný debutový album.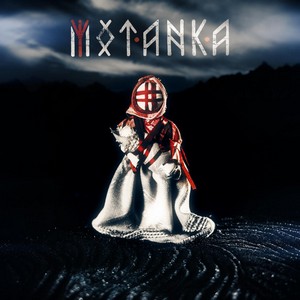 Tracklist:
Alatyr
Fire Burns
Air
Des' u horakh
Oy ty moya zemle
Bosymy nizhkamy
Voroh
Berehynya
Horizon
Pace of the space
Khreshchennya
What are you living for?
Verba
Kroda
Dnes natočili videoklip k prvému singlu – skladbe Verba:
Linky:
https://www.facebook.com/motankaband/
Zdroj: Napalm Records Promotion Team, Foto: Viktor Golikov, cover: Josh Graham, Suspended in Light
Minority Sound – druhý singl z alba Toxin
12.4.2019
Minority Sound vypouští do světa druhý singl z alba Toxin s názvem "Sunlight. Be Me! Sunlight Begone!" Album vychází 24.4.2019 pod hlavičkou vydavatelské firmy Metalgate. Křest desky pak proběhne 28.5. v pražském Rock Cafe.
Tracklist:
Deeds of Hate
Scarecrow
Toxin
Bipolar
Sunlight. Be Me! Sunlight Begone!
Love & Mayhem
Disconnected Sympathy
Empty Sands
Linky:
https://www.facebook.com/minoritysound/
Zdroj: Minority Sound
WITCH HAMMER – 20 anniversary (1999-2019)
12.4.2019
Metalové kladivo ze Severní Moravy už 20 let buší do uší posluchačů a nedá spát všem rocku-chtivým fans!
 Ano, je to už úctyhodných 20 let, co Jablunkovští WITCH HAMMER čeří stojaté vody na české rockové scéně a že se mají za ty 2 dekády čím pochlubit!
Na své konto si kapela může připsat 4 řadová alba, celkem 6 singlů a demáčů, 1 DVD, cca 3000 prodaných nosičů, a tisíce naježděných kilometrů při cestách na celkem 306 živých koncertů!!! A uznejte sami, to není málo!
Rok 2019 kapela zasvětí oslavám tohoto jubilea a jako první dárek fanouškům, vypouští do světa zbrusu nový 3 skladbový singl s názvem S.U.P.!!! Jak už je u WITCH HAMMER dobrým zvykem, singl je opět až po okraj napěchovaný prvotřídním šťavnatým a řízným rock&rollem, který vždy perfektně funguje, především v živém provedení. Ostatně koncerty této smečky jsou další výživnou kapitolou a lze je shrnout souslovím: Kdo viděl – podlehnul  ,Kdo neviděl – neví co je to rock&roll…
V rámci oslav kapela pro fanoušky připravila novou pódiovou vizáž, merchandise k aktuálnímu singlu, videoklipy k novým skladbám a na podzim se pak můžeme těšit na klubové turné, včetně megakoncertu, kterým oslavy vyvrcholí.
Buďte připraveni!  WITCH HAMMER jdou po Vás !!!
Tlačová správa