MAJESTICA – "Above The Sky" track listing & cover artwork + digital single & lyric video 'Rising Tide
12. April 2019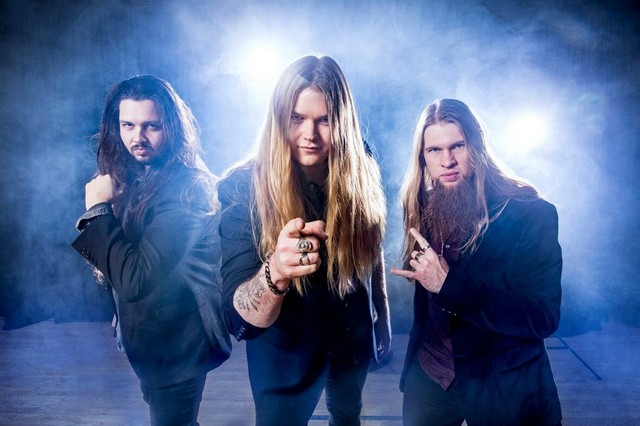 Swedish symphonic power metal band MAJESTICA recently signed a record deal with Nuclear Blast and will release their debut album »Above The Sky«, on June 7, 2019. Today the band has revealed the album's tracklist as well as the cover artwork, which was crafted by SABATON guitarist Chris Rörland (FOLLOW THE CIPHER etc.). The album was recorded with guitarist Alex Oriz (Soundgarden Studio/Studio Oriz) and Ronny Milianowicz (Studio Seven), who also mixed the record and took care of the production alongside Tommy Johansson (guitars, vocals). Mastering duties were handled by Tony Lindgren (KATATONIA, ANGRA, ENSLAVED etc.) at Fascination Street Studios.
Tracklist:
Above The Sky
Rising Tide
The Rat Pack
Mötley True
The Way To Redemption
Night Call Girl
Future Land
The Legend
Father Time (Where Are You Now)
Alliance Forever
Bonus Tracks (DIGI und 2LP only!)
Future Land (2002)
Spaceballs
And as if that wasn't enough, the group is also proud to present the first single from their new offering. Watch and listen to 'Rising Tide' over on YouTube:
Links:
https://www.facebook.com/Majesticametal/
Source of Information: Nuclear Blast
MOTANKA – Release Mystic High Quality Video For "Verba"! Debut Album Motanka Out On June 7th!
11. April 2019
"The soundtrack to your post-sludge vision quest"
– Loudwire –
"Heavy and melodic, intoxicating and infectious, MOTANKA's unique hybrid of metal and folk music is guaranteed to be one of 2019's most memorable debuts."
– Metal Sucks –
Ukrainian Wacken Metal Battle 2018 winners MOTANKA release a stunning and dramatic 7 minute official video for their first single "Verba" (Ukrainian for "willow tree") from their upcoming self-titled debut album. The video underlines the strong connection of the Mystic Metal four-piece to mystical nature and ancient traditions.
MOTANKA will release their self-titled debut album Motanka on June 7th via Napalm Records. Influenced by traditional Ukrainian folk music, metal tunes and modern electronica, the band creates a very unique mix that the band refers to as Mystic Metal. MOTANKA managed to capture the trance-like magic of their live shows on their debut, which leaves each and every stereotype behind and hypnotizes with heavy ethno soundscapes.
MOTANKA on "Verba":
"One of the strongest songs that has powerful energy. The energy that all of us really need now. All we want to say is in it, all you want to know or ask, you will find in it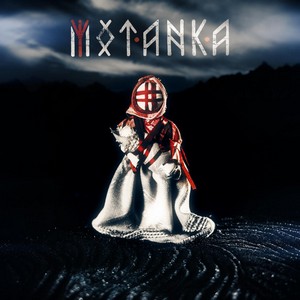 Tracklist:
Alatyr
Fire Burns
Air
Des' u horakh
Oy ty moya zemle
Bosymy nizhkamy
Voroh
Berehynya
Horizon
Pace of the space
Khreshchennya
What are you living for?
Verba
Kroda
Links:
https://www.facebook.com/motankaband/
Source of Information: Napalm Records Promotion Team, photo: Viktor Golikov, cover: Josh Graham, Suspended in Light
Minority Sound – the second single from their upcoming album Toxin
12. April 2019
Czech metalists Minority Sound published the second single "Sunlight. Be Me! Sunlight Begone!" from their upcoming album Toxin. It will be released on 2. April April via label Metalgate.
Tracklist:
Deeds of Hate
Scarecrow
Toxin
Bipolar
Sunlight. Be Me! Sunlight Begone!
Love & Mayhem
Disconnected Sympathy
Empty Sands
Links:
https://www.facebook.com/minoritysound/
Source of Information: Minority Sound