Kamelot – new drumer
10. April 2019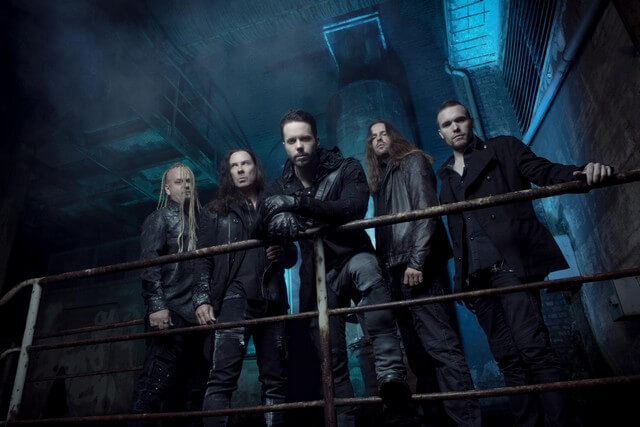 Alex Landenburg is official member of Kamelot. He started cooperation with them last year, like replacement of Johan "Jo" Nunez. ,,Jo" ended his cooperation with Kamelot for injury of the legs.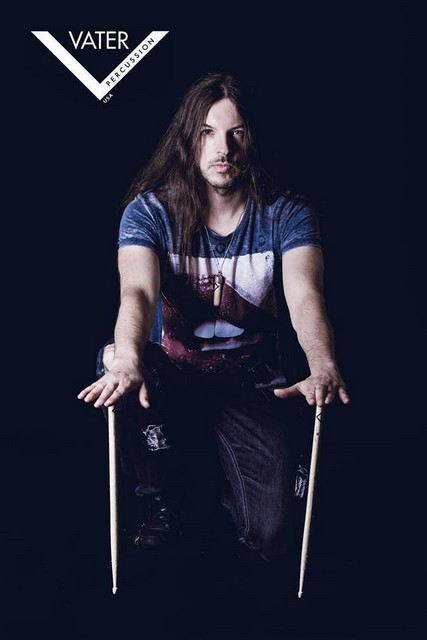 Links:
https://ww.facebook.com/kamelotofficial

https://www.youtube.com/kamelotofficial
Source of Information: http://www.blabbermouth.net/, photo of Alex Landenburg: http://www.metal-archives.com/
BLOODY HAMMERS – New Album To Be Released This Summer!
9. April 2019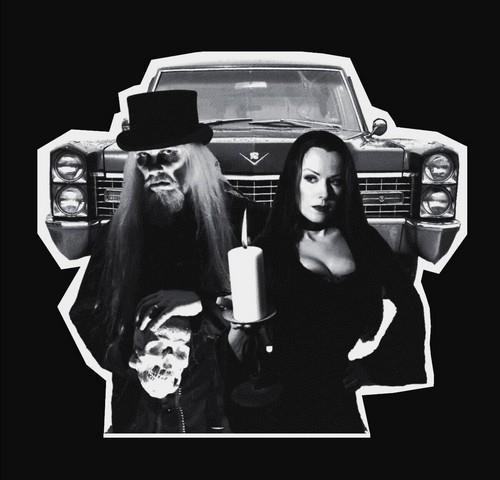 Is it Halloween yet? Silly question, it's Halloween all year round for BLOODY HAMMERS! As special gift and horrific surprise they deliver their fifth studio album entitled The Summoning on June 26th 2019 via Napalm Records! Halloween comes earlier this year!
The U.S. duo has prepared a wonderfully creepy horror musical experience that pays homage to classic flicks such as "Let Sleeping Corpses Lie" (1974) and "Now The Screaming Starts" (1973). BLOODY HAMMERS' idea of a soundtrack for your favorite video nasties holds some surprises on their upcoming record.
Anders Manga on the new album:
"When I think about my earliest influences, the horror film genre is just as important as musical influences and they're all fuzed together in my brain from childhood. When I was a kid, there was a show called 'Shock Theatre' that aired late at night on our local WGHP network in the early 80s. They played 'Dr. Phibes Rises Again', 'Children Shouldn't Play With Dead Things' and weirdness like that. Around the same time slot, over on channel 61, there was a music video show that played Ozzy, Iron Maiden, Alice Cooper and all those artists our satanic panicked local churches and teachers were freaking out about… and forbidding.
I tried to put myself back in that time when I wrote The Summoning. In my mind, it's a tribute musically and lyrically to those magical macabre memories. Back when paranoid adults thought kids were brainwashed and likely worshiping Satan in the woods… good times!"
Check out album artwork, track listing and all available formats below: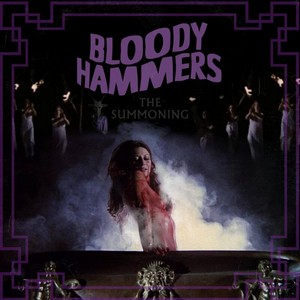 Tracklist:
Let Sleeping Corpses Lie
Now the Screaming Starts
The Summoning
Fire in the Dark
The Beast is Coming Out
Welcome to Darkness
Tales That Witness Madness
Condemned, The Prisoner
From Beyond the Grave
Unbreakable
The Summoning will be available in the following formats:
4 page Digipack
1 LP Gatefold
Digital album
2LP Gatefold (purple) – Napalm Records mailorder exclusive, strictly limited to 200 units
Links:
http://www.bloodyhammers.com/
https://www.facebook.com/BloodyHammers
https://bloodyhammers.bandcamp.com/
Source of Information: Napalm Records Promotion Team
ALL THINGS FALLEN: SELF TITLED DEBUT ALBUM ANNOUNCE
8. April 2019
The new Swedish melodic progressive metal project ALL THINGS FALLEN will release their self titled debut album on May 1st 2019. The album will be available on CD, and digital.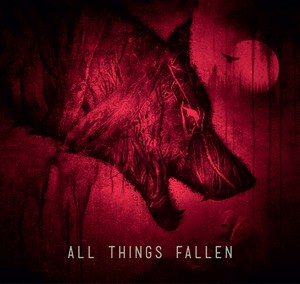 Artwork: Markus Sigfridsson
Tracklist:
I Wait for You
Mirages
In The Divide
Ex Nihilo
When Your Heroes Fall
Introspection
ALL THINGS FALLEN:
Markus Sigfridsson – Guitars, Bass, Backing Vocals, Lead vocals*, Keyboards/Programming
Erik Tordsson – Lead Vocals
Leo Margarit – Drums
Backing Vocals by Ulrik Arturén
Violin on In The Divide by Maria Grig
Produced by Markus Sigfridsson
All music and lyrics by Markus Sigfridsson
Mixed & Mastered by Dino Medanhodzic at Radionika Studios
Cover Artwork & Layout by Markus Sigfridsson
Links:
https://www.facebook.com/allthingsfallen/
Source of Information: Markus Sigfridsson
MOON CHAMBER feat. members of SARACEN, CRYSTAL VIPER and PAGAN ALTAR announce debut single and debut album.
8. April 2019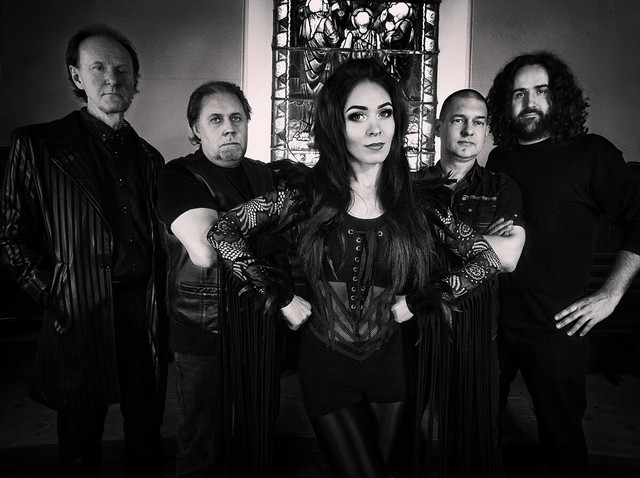 Marta Gabriel, the front woman of heavy metal stalwarts CRYSTAL VIPER – and respected session musician, with a vocal range of more than four octaves – is considered to be one of the finest singers of her generation. Rob Bendelow is the founder and original guitarist of the legendary British rock band SARACEN – as the composer of albums such as "Vox In Excelso", "Redemption", and most notably "Heroes Saints And Fools", Rob is a truly respected contributor to the history of classic rock. So what might the result be if those two were to join forces, and combine their obvious passion for music? The answer is MOON CHAMBER. The quintet's debut opus, entitled "Lore Of The Land", will be released in October 2019 on the No Remorse Records label.
In addition to Marta and Rob, three other musicians complete the MOON CHAMBER ranks. Keyboard duties are handled by Paul Bradder of SARACEN, and the driving percussion comes courtesy of PAGAN ALTAR's Andy Green. In addition to vocals, Marta recorded all the bass guitar parts for the album, but Richard Bendelow (Rob's son) is now responsible for the bass element going forward. The album comprises ten new tracks, deeply rooted in the classic rock of the '70s and '80s, whilst drawing inspiration from the wealth of English folklore, history and legend.
The band's first single entitled "Ravenmaster" will have its premiere on April 26. It will be released as a limited edition promo CD, and made available to visiting fans of the Keep It True festival in Germany. This CD single will include two songs: "Ravenmaster", plus MOON CHAMBER's rendition of the SARACEN anthem "Crusader". Cover artwork has been hand-crafted by Italian artist Roberto Toderico, known for his work with artistes such as TYGERS OF PAN TANG, QUARTZ or HEXX.
Links:
https://www.facebook.com/pg/moonchamberofficia
Source of Information: Bart Gabriel, photo: Owe Lingvall