Rage returned to SPV/Steamhammer
15. April 2019
Rage returned to the label SPV/Steamhammer. They will release new album on 20. January.
"We're really happy to be back with SPV/Steamhammer," says Peavy Wagner. "Since our very successful and enjoyable collaboration in the early 2000s we've known that we're in expert hands with Olly Hahn and his team. Olly and I share a long-standing friendship, he will continue to promote Rage with his usual commitment."
Its working title is Wings Of Rage.
Links:
http://www.rage-official.com/
https://www.facebook.com/RageOfficialBand
https://www.youtube.com/channel/UC_ETohsfT1X0H1pbWdFxq3w
Source of Information: https://www.facebook.com/RageOfficialBand
Freedom Call – new lineup, upcoming album
12. April 2019
German power metalists Freedom Call have new lineup.
,,…we are incredibly happy to announce the new members of the band.
It took a while, because not only were we looking for amazing musicians.
We were looking for hearty fellows, friends and perfect mates for a strong union, who will be joining us for endless touring around the world now and in the future.
We warmly welcome
Francesco Ferraro – BASS (from the Italian band "Vexillum")
Timmi Breideband – DRUMS (Ex– At Vance, Ex–Bonfire)
A big thanx to our previous members Ramy& Ilker for an awesome time and we want to wish them a great future with their new projects.
But for Freedom Call it's now…let's go with an amazing new studio album and a great tour starting soon.
Francesco, Timmi, Lars& Chris" – they anounced on their website
Links:
http://www.freedom-call.net/
https://www.facebook.com/FreedomCallOfficial/?fref=ts
Source of Information: http://www.freedom-call.net/, photo: Ingo Spörl
FULCI: Italian death metallers reveal details of forthcoming album "Tropical Sun"!
11. April 2019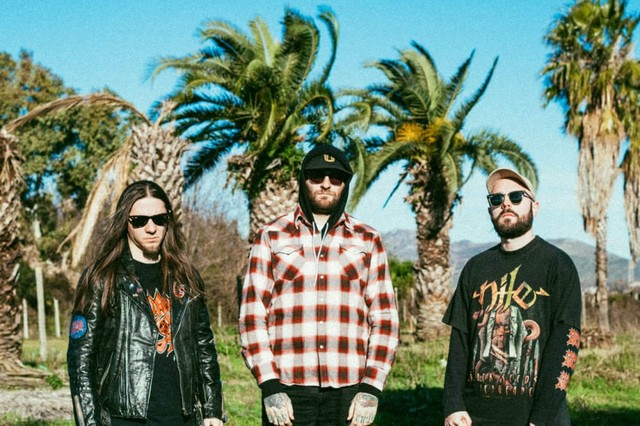 Italian death metallers FULCI are releasing the amazing cover and the details of their second full-length album, "Tropical Sun", to be released on 31st May 2019 via Time To KIll Records.
The effort is a concept album based on the cult movie "Zombi 2" (1979), one of the masterpieces of legendary director Lucio Fulci.
The film tells the story of a Caribbean island cursed by voodoo, whose dead residents rise as zombies to attack the living.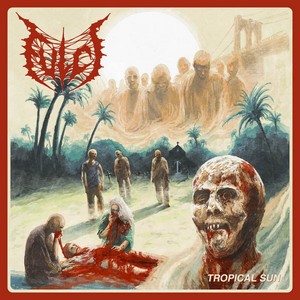 Tracklist:
Voodoo Gore Ritual (instrumental)
Tropical Sun
Apocalypse Zombie
Splatter Fatality
Matul Tribal Cult
Legion Of The Resurrected
Palms By The Cemetery
Witch Doctor (instrumental)
Genetic Zombification
Eye Full Of Maggots
Church Of The Undead
Blue Inferno
Immortality Virus (instrumental)
March Of The Living Dead (instrumental)
Trailer:

Recently Time To Kill Records welcomed FULCI to the roster. Formed in 2013 and hailing from Caserta, southern Italy, FULCI are a death metal band named after legendary director Lucio Fulci, the Master of gore ("Zombi 2", "The Gates of Hell", "The Beyond", "The New York Ripper", "The House by the Cemetery", etc).
FULCI fuse old school death metal riffs, groovy slams and horror samples for a malicious medley of controlled chaos that wakes the dead! A non-stop aural assault for fans of Skinless, Dying Fetus, Mortician, Suffocation, Obituary and Devourment.
Links:
https://www.facebook.com/fulciband/
https://instagram.com/fulcislam
https://www.facebook.com/timetokillrecords/
http://www.timetokill-records.com/
Source of Information: Anubi Press