Diviner – Realms of Time
24. April 2019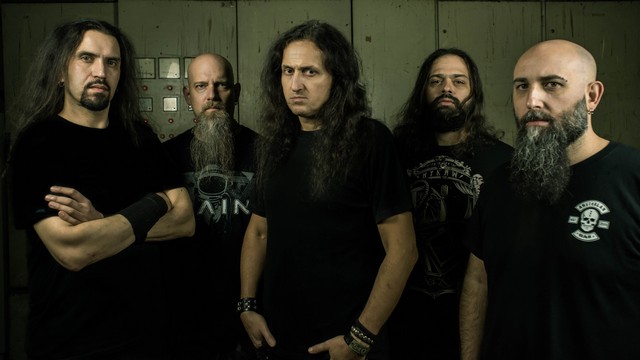 Second album from the Greek heavy/power metal band Diviner! Mastered by Henrik Udd (Powerwolf, Hammerfall, Myrath) and artwork by Jan Yrlund (Battle Beast, Apocalyptica, Korpiklaani). Perfect for fans of heavy and power metal!
Release date: June 7th
DIVINER is a heavy/power metal band from Greece founded by long-time friends and music partners Yiannis Papanikolaou (vocals) and Thimios Krikos (guitar) in the summer of 2011. The two of them also formed the well known Greek heavy/power metallers InnerWish back in 1995 playing in their debut album "Waiting for the Dawn" (1998) but after this release they had a long break of different musical quests.
Their new vision was to proudly express themselves by creating and playing something powerful, intense, deep, heavy, dark, melodic and inspired that at the same time would sound up to date. All this without losing the elements that reflect the essence of pure and timeless magic of metal music.
They were joined in the band by George Maroulees (guitar), Herc Booze (bass) and Fragiskos Samoilis (drums) and a deal was inked with the Swedish label Ulterium Records.
The debut album "Fallen Empires" was released in November 2015 and received very good reviews and feedback from around the world. After the release of the album the band played many shows and big festivals in Greece and also in Germany, Netherlands and Switzerland, and became known for being a great and energetic live band gaining a strong following.
Thimios Krikos left the band in 2017 due to a heavy and conflicting schedule and was replaced by Kostas Fitos.
Diviner entered Devasoundz Studios in Athens with producer Fotis Benardo in summer 2018 to record their second album "Realms of Time". This time they decided to expand their music horizons, exploring more territories, adding new elements in terms of lyrics, melodies, riffs and atmosphere, making their songwriting more interesting and better. The band worked really hard on coming up with the best compositions, arrangements and production as possible for the ten songs they set out to record.
The final result show improvements on every level since the band's debut album and "Realms of Time" won't leave fans of heavy and power metal disappointed. The album is heavy, melodic and epic and it's full of energy, power and emotion. Follow Diviner into the Realms of Time!
Tracklist:
Against The Grain
Heaven Falls
Set Me Free
The Earth, The Moon, The Sun
Cast Down In Fire
Beyond The Border
King Of Masquerade
Time
The Voice From Within
Stargate
Youtube teaser:

Links:
http://www.divinerband.com/
https://www.facebook.com/divinermetalband/
Source of Information: Ulterium Records
SCOTT STAPP ROCKS RADIO; CONFIRMS ALBUM DATE
23. April 2019
The return of Grammy winning songwriter, Creed frontman, and platinum-certified solo artist, Scott Stapp is underway. As new single, "Purpose For Pain," gains traction, Scott today revealed the July 19th release date, the meaningful cover art, and the track listing for his first album in six years, THE SPACE BETWEEN THE SHADOWS (Napalm Records). The announcement coincides with the album's pre-order where fans will be gifted two instant grat tracks – "Purpose For Pain," and "Name," with two more to come – "Face of the Sun," (5/31) and "Gone Too Soon," (7/12).
THE SPACE BETWEEN THE SHADOWS is powered by Stapp's introspective lyrics and his pitch perfect delivery that has consistently brought anthems of gratitude and optimism to music's darker side.
Lead single, and first IG track, "Purpose For Pain," is now one of the most-added at rock radio in the U.S. and internationally, has stormed playlists like Spotify's Rock Hard list, and been bolstered by its video. In it, we see the underlying contributors of, and the fight against, addiction and depression through the eyes of a child who escapes an abusive home, begins a solitary journey, tries to avoid chemical "solutions" for his pain, finds a battered-but-still-standing safe place where he wages an intense personal fight, and finally finds his way to an elevated, clear view of the all the possibilities ahead.
"This album comes at a time where I have empathy, instead of anger, for what the 'boy' in the video went through. My heart will always ache for him but as a man who's had successes, failures, four children, and a lot of support, I now identify with the boy in the last frame who sees infinite possibilities on the horizon and he finally trusts that he never really walks alone. The album cover is related to that concept – a boy journeys within and emerges a man with stories to tell and lessons to share."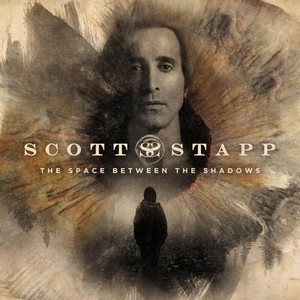 Tracklist:
World I Used To Know
Name
Purpose For Pain
Heaven In Me
Survivor
Wake Up Call
Face of the Sun
Red Clouds
Gone Too Soon
Ready To Love
Bonus track: Last Hallelujah
Bonus track: Mary Crying
Teaser:

The 2nd IG track, "Name," is a chill-inducing promise to Scott's children. Available today via the album pre-order, the song has already been heard by select fans during radio visits where each performance is met with pin-drop silence and standing ovations for lyrics like:
"I am a son without a father. He gave his name and walked away.
I am a man, now a father. And I swear my son will never know that pain.
I was a child, I was abandoned. Too young to fight to have a say.
Oh God what seemed so heavy handed. Made me the man I am today.
It's so hard to forgive. Even harder to forget."
"Name" also gives the album its title, as Stapp vows to make his hard-learned lessons count:
"I will…I will… be the space between the shadows.
I will…I will… be the light inside the sorrow."
Links:
https://www.facebook.com/ScottStapp/
Source of Information: Napalm Records Promotion Team
Sabaton – new digital single, new videoclip
22. April 2019
Sabaton released new digital single Bismarck. They also published videoclip for it.
Links:
http://www.sabaton.net/
https://www.facebook.com/sabaton/?fref=ts
Source of Information: http://www.youtube.com/
 MEOW! – debut album
22. April 2019
Czech metalcorists MEOW! released the self-titled debut (formats: digital and vinyl). Great music for fans of bands like Billy Talent, AFI či My Chemical Romance….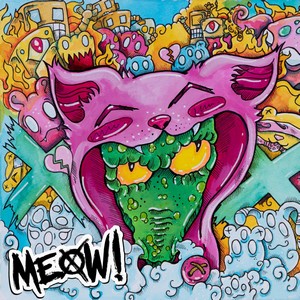 ---
Album (Spotify): http://bit.ly/MEOW_on_Spotify
Videoklip "Taking Over": https://youtu.be/tKSkXpGRBeQ
Křest: 22. 5. 2019, Café V lese
Web: www.meowprague.com
E-mail: booking@meowprague.com
Tel: + 420 721 673 123 (Tomáš Cibor)
---
Source of Information: MEOW!