Freedom Call – názov a termín vydania nového albumu
8.5.2019

Nemeckí melodici Freedom Call zverejnili názov a termín vydania nového albumu, prvého v novej zostave (Chris Bay – spev/gitara, Lars Rettkowitz – gitara, Francesco Ferrara – basa, Timmi Breideband – bicie).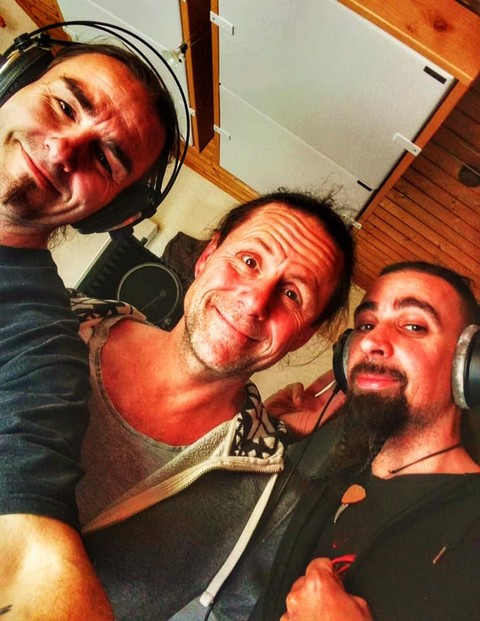 Volať sa bude M.E.T.A.L. a vydaný bude 23. augusta.
Teaser:

Linky:
http://www.freedom-call.net/
https://www.facebook.com/FreedomCallOfficial/?fref=ts
Zdroj: https://www.facebook.com/FreedomCallOfficial/ Foto: Ingo Spörl
The Rods – chystaný album
6.5.2019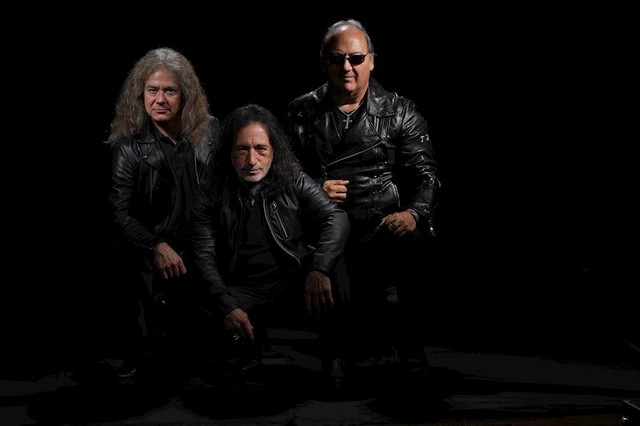 Americká kapela The Rods kde pôsobia ľudia ako David "Rock" Feinstein – gitara/spev (ex člen Diových Elf), Garry Bordonaro – basa/spev (bývali člen doprovodnej kapely Jacka Starra), Carl Canedy – bicie/spev (ex člen Manowaru), vydá 7. júna nový album Brotherhood of Metal.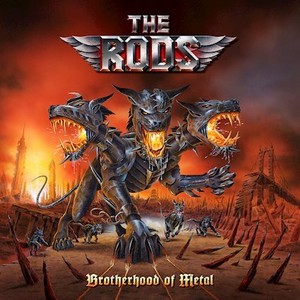 Tracklist:
Brotherhood of Metal
Everybody's Rockin'
Smoke on the Horizon
Louder than Loud
Tyrant King
Party All Night
Tonight We Ride
1982
Hell on Earth
The Devil Made Me Do It
Evil in Me
Youtube ukážka:

Linky:
http://www.therods.com/
https://www.facebook.com/TheRodsOfficial/
Zdroj: Steamhammer / SPV
TZ
Jihočeští Alike vydali debutové album Desires, Hopes and Failures
7.5.2019
Strnitá a hlavně dlouhá cesta, která k vysněnému cíli nakonec beztak nevedla… Těmito negativními slovy mluví jihočeští Alike o svém debutu Desires, Hopes and Failures, který měl nemalé porodní bolesti. Nakonec se však ale celý projekt povedlo dotáhnout do finále. Deska je konečně venku!
"Trvalo to dlouho a problémů nebylo málo. Skladby jsem začal psát ještě za éry předešlé kapely A SweetWater Trick. Změnila se ale sestava, z kapely X-Left To Die přišel Roman Knop, se kterým jsem se do toho obul, a tak jsme se rozhodli pokračovat pod novým názvem Alike. Zprvu to byla výborná spolupráce," líčí zpívající kytarista Karel Krejčí.
Cesty obou muzikantů se ale nakonec rozešly. Do toho kapela řešila problémy s produkcí a samotný kapelník zdravotní komplikace. "Ztratili jsme tím prvotní elán, nicméně jsme desku nakonec dodělali a nyní konečně vychází, z čehož mám samozřejmě radost. Na těch skladbách mi totiž nesmírně záleží, každá má zajímavou historii, myšlenku… nic není samo o sobě," upozorňuje Karel Krejčí.
Deska vyšla pouze v digitální distribuci a k nalezení je například na Spotify (https://open.spotify.com/album/6nKNJu8IchoN62D7TcvOqn). "Fyzický nosič nevylučujeme, ale zatím to není priorita," dodávají Alike.
Kapela k albu také natočila několik klipů, které jsou k vidění na jejím youtube kanálu:
https://www.youtube.com/playlist?list=PLZAsp8hxqzLdAugokFq3zrAwKzUCxDuNy
Alike samozřejmě fungují i naživo. V nejbližší době budou k vidění na Štěpfestu 2019 (18. května) a Pomalší festu 2019 (15. června).
Václav Votruba
Innersphere – nový videoklip
7.5.2019
Českí melodickí thrash/death metalisti Innersphere zverejnili live videoklip k skladbe Impure, ktorá sa objavila na ich minuloročnom albume Amnesia. Zachytáva vystúpenie kapely v Brne minulého roka, počas Within Destruction tour. O samotné natočenie sa postarali Frodys – Audiovisual Weird Arts.
Linky:
https://www.facebook.com/innerspheremetal
http://bandzone.cz/_92286
https://soundcloud.com/user-678789858
https://www.youtube.com/channel/UCcJX5AO3pQMeBJ-gVgBw_xg/featured
Zdroj: https://www.facebook.com/innerspheremetal