Freedom Call – title, release date of their upcoming album
8. May 2019
German melodics Freedom Call published title and date of release and title of their upcoming album, debut it of their new lineup (Chris Bay – vocals/guitar, Lars Rettkowitz – guitar, Francesco Ferrara – bass, Timmi Breideband – drums).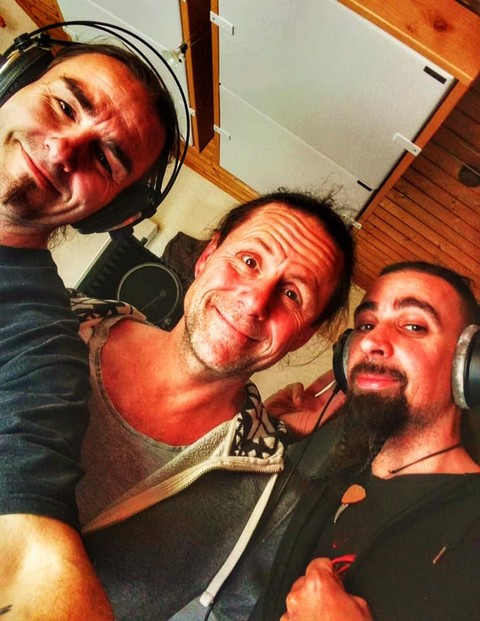 Its title is M.E.T.A.L. and it will be released on 23. August.
Teaser:

Links:
http://www.freedom-call.net/
https://www.facebook.com/FreedomCallOfficial/?fref=ts
Source of Information: https://www.facebook.com/FreedomCallOfficial/ Photo: Ingo Spörl
The Rods – upcoming album
6. May 2019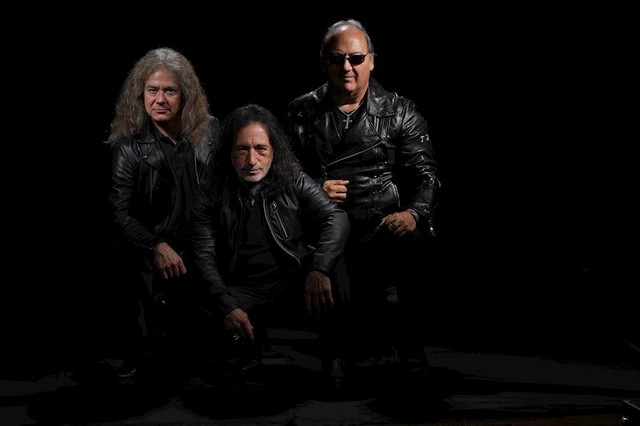 Some statements are so unambiguous that they require no further explanation: "If you like the first song, then the odds are you'll like the whole album. It's balls-to-the-wall heavy metal, song after song. No ballads and nothing your mom will be humming," promises Carl Canedy, drummer of legendary US metal act The Rods. Canedy is referring to the album's eponymously titled opener: Brotherhood Of Metal. Both the song and the album title reflect the musicians' attitude to life, and what is more: it's the general philosophy of this exceptional band: "David, Garry and I are still close friends all these years later, we're a band of brothers and proud that we're heavier than ever and making great Rods music for the fans."
Spring 1980 saw the foundation of the group surrounding vocalist/guitarist David 'Rock' Feinstein, a cousin of the unforgotten Ronnie James Dio and former member of their joint band, Elf. "I had seen David and Ronnie for years. My band and Elf shared a rehearsal hall for a time so we would see each other periodically," says Canedy, looking back.
"I had been a fan of his and Elf and apparently he liked my drumming, which seemed to mesh perfectly with his style of playing. After just one rehearsal The Rods sound was born. Garry joining the band was the missing element". Six years and five albums later, The Rods decided to go separate ways in 1986 and disappeared from the scene for more than twenty years, rising again like a phoenix from the ashes in 2011 with their outstanding comeback album Vengeance. Canedy: "In the early days, we wanted to play every dive that would have us. We've moved on from that, thankfully. However, we still love recording and performing as much as we ever have!"
The American drummer talks about the latest Rods album, Brotherhood Of Metal, which is scheduled for release on Steamhammer/SPV on 7 June 2019 and will be available on Digipak CD, vinyl gatefold double LP and for digital download. The three musicians Feinstein, Canedy and bassist Garry Bordonaro have recorded eleven songs (a twelfth track will be included as a bonus track on the vinyl edition), in other words in exactly the same line-up that cut their 1982 cult release Wild Dogs. "When we're together it's clear that we have a strong bond. That hasn't changed since then. What has changed is that we now have families and adult children. Other than that, it's still the same as it was. Only now our kids come to the concerts. It's still weird for me to hear my daughter start singing a Rods song out of the blue. I never imagined that would ever happen."
The reasons for the enthusiasm within and outside the family are obvious: Vengeance marked the return of one of the most authentic American metal bands of the early eighties, Brotherhood Of Metal is a highlight of the second leg of their career. Recorded at the Barn Castle and the Nire Studio, engineered by Lonnie Park, Carl Canedy and Eric Chesek, the album features spectacular cover artwork courtesy of Belgian artist Eric Philippe and brings a breath of fresh air to the band's classic metal.
The title track 'Brotherhood Of Metal' has turned into a veritable Rods anthem (Canedy: "I'm hoping to hear the fans sing with us when we perform it live."), 'Party All Night Long' is probably one of the most unusual tracks of their career, and '1982' is a retrospective of their own band history. The new album is rounded off by typically haunting Rods numbers such as 'Tyrant King' and 'Tonight We Ride'.
As Canedy characterises the recording so aptly: "We know who we are as a band and have stayed true to our roots musically. Of course, that being said, we've matured as songwriters and that is clearly evident on this record."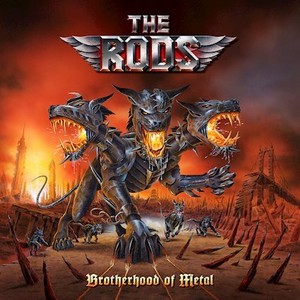 Tracklist:
Brotherhood of Metal
Everybody's Rockin'
Smoke on the Horizon
Louder than Loud
Tyrant King
Party All Night
Tonight We Ride
1982
Hell on Earth
The Devil Made Me Do It
Evil in Me
Youtube teaser:

Links:
http://www.therods.com/
https://www.facebook.com/TheRodsOfficial/
Source of Information: Steamhammer / SPV
Alike – new album
7. May 2019
Czech rockers Alike released new album Desires, Hopes and Failures in digital format. You can hear it on Spotify https://open.spotify.com/album/6nKNJu8IchoN62D7TcvOqn). Some songs from it you can also hear on youtube or bandzone.
Tracklist:
Selfish dream
Niky AM
Oh no!
Love temporary
Indecisive
I don't like you
Limbo light
Leave it all behind
Love and hate
Desire – Single version 3:35
Falling down – single version
Links:
https://www.facebook.com/alikebandcz
https://bandzone.cz/alike

Source of Information: Václav Votruba
Innersphere – new live videoclip
7. May 2019
Czech melodic death/thrashers Innersphere published live videoclip for song Impure from their album Amnesia from last year. It shows gig in Brno (Within Destruction tour). This video was recorded by Frodys – Audiovisual Weird Arts.
Links:
https://www.facebook.com/innerspheremetal
http://bandzone.cz/_92286
https://soundcloud.com/user-678789858
https://www.youtube.com/channel/UCcJX5AO3pQMeBJ-gVgBw_xg/featured
Source of Information: https://www.facebook.com/innerspheremetal