Lion's Share – nový singel
4.6.2019
Švédski heavy metalisti Lion's Share zverejnili lyric video k novému singlu We Are What We Are.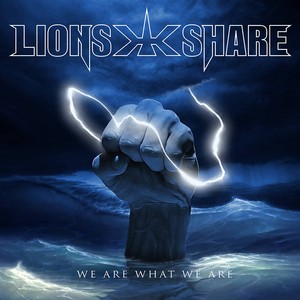 Linky:
http://www.lionsshare.org/
https://lionsshare.bandcamp.com/
https://open.spotify.com/artist/4yIytMmJ2tx30YdMAMkDSo/
http://www.facebook.com/lionsshareband/
http://www.youtube.com/lionsshare/
https://www.instagram.com/lions_share_band/
Zdroj: Noterious Music, foto: https://www.metal-archives.com/
Acid Reign – zmluva s Dissonance Productions, chystaný album
3.6.2019
Legendárni britskí thrasheri Acid Reign podpísali zmluvu s vydavateľstvom Dissonance Productions. Pod ich hlavičkou im v septembri vyjde tretí album.
Linky:
http://acidreign.co.uk/
https://facebook.com/acid.reign.thrash/
https://twitter.com/AcidReignUKAC/
https://instagram.com/acidreignukac/
https://www.dissonanceproductions.co.uk/
https://www.facebook.com/DissonanceProductionsUK/
Zdroj: Bart Gabriel
Empire – návrat na scénu, nový videoklip
4.6.2019

Česká hard rocková kapela Empire na čele so spevákom Radkom Kurcom ohlásila návrat na scénu a nový klip.
,,Po 7 letech se Empire vrací zpět a to v původní sestavě: Radek Kurc, Dario Sapienza, Michal Žďánský, Petr Maliňák, Tomáš Stloukal. Zatím proběhne jen jediný koncert v létě, a to 11.7 na Masters of Rock 2019, Vizovice. Těšíme se na Vás!
Jako důkaz že to myslíme vážně, jsme natočili po 7 letech videoklip písničky "Čas", Tento klip je věnován našim bývalým členům kteří již nejsou mezi námi: Aleš Zimolka, Marcel Vacínek." – uviedli na svojom fb
Linky:
http://www.empireband.cz
https://www.facebook.com/Empire-Hard-Rock-440660362715542/
Zdroj: https://www.facebook.com/Empire-Hard-Rock-440660362715542/
Na maturitu s novým vidoklipom? Luisville Story predstavuje svoj najnovší počin!
4.6.2019
Štvorica mladíkov z južného Slovenska hrajúca pružný rock s ambientnými elektronickými prvkami vydala začiatkom tohto mesiaca nový singel "Navždy".
Chalani na slovenskej scéne nie sú úplne neznámym pojom, hoci existujú ešte len dva roky. Ich v poradí už štvrtý singel aj s unikátnym videoklipom plným neónových svetiel si môžete pozrieť a vypočuť tu:
Akú to má ale spojitosť s maturitou, keď všetci členovia sú už dávno zo strednej fuč? To nám objasnila samotná kapela: "Na jar sme sa so skladbou "Navždy" prihlásili do súťaže Rocková Maturita, v ktorej nás porota posunula do semifinále.
Spolu s ďalšími mladými kapelami si teda zahráme na festivale TopFest už 28.6.2019! Veľmi sa na tento koncert tešíme a pozývame všetkých rockerov dobrej vôle, aby si to prišli s nami užiť!
Po tomto koncerte si totiž dáme letnú pauzu a zamkneme sa v skúšobni, aby sme našim fanušíkom opäť na jeseň priniesli čerstvú muziku!"
Facebook: https://www.facebook.com/LuisvilleStoryLVS/
Instagram: https://www.instagram.com/luisville_story/
Bandzone: https://bandzone.cz/lvs/
Tlačová správa