Turilli / Lione RHAPSODY – unveil lyric video for new digital single 'D.N.A. (Demon And Angel)' [feat. Elize Ryd | AMARANTHE]!
7. June 2019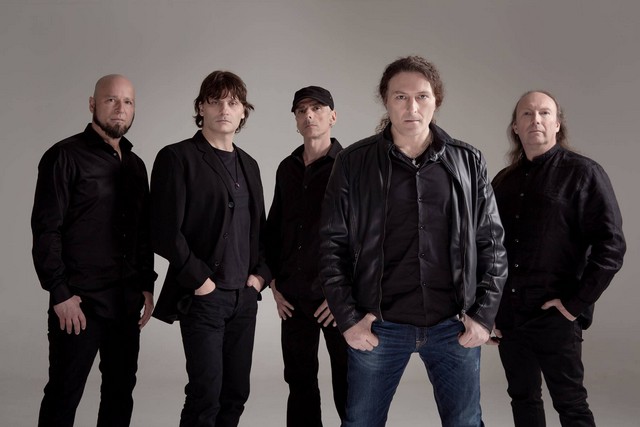 Turilli / Lione RHAPSODY – the new group featuring original RHAPSODY members Luca Turilli and Fabio Lione, completed by former RHAPSODY members Dominique Leurquin, Patrice Guers and Alex Holzwarth – will release their debut album »Zero Gravity (Rebirth And Evolution)«, on July 5, 2019 (new release date!) through Nuclear Blast (King Records in Japan & Rest of Asia). Today the band are unveiling another musical taster from their new offering.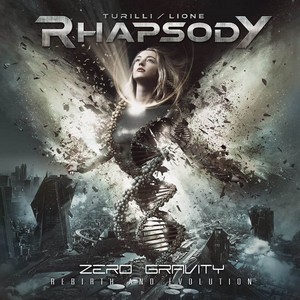 Tracklist:
Phoenix Rising
N.A. (Demon And Angel) [feat. Elize Ryd | AMARANTHE]
Zero Gravity
Fast Radio Burst
Decoding The Multiverse
Origins
Multidimensional
Amata Immortale
I Am [feat. Mark Basile | DGM]
Arcanum (Da Vinci's Enigma)
Bonus Track (DIGI & 2LP only)
Oceano [feat. Sascha Paeth | AVANTASIA & Arne Wiegand | SANTIANO]
Watch the lyric video for the second single 'D.N.A. (Demon And Angel)', which features guest vocals by AMARANTHE vocalist Elize Ryd, over on YouTube:
Singer Fabio Lione says, "While our first single 'Phoenix Rising' mainly represented a bridge connecting our artistic past and future, with'D.N.A. (Demon And Angel)' we intend to show the modern side of our new band, presenting a song based on heavy guitars, electronic synths and featuring as special guest Elize Ryd of AMARANTHE. We all love Elize's wonderful voice and we immediately thought of her for the duet of this song!"
Guitarist/keyboardist/pianist Luca Turilli adds, "Lyrically, 'D.N.A. (Demon And Angel)' investigates the deepest inner nature of the human being in accordance with some of the most revolutionary studies related with psychoanalysis, focusing on the 'shadow archetype' and its relation with the 'psychological projection' based on which we tend to see in the other people that dark side we are not able to accept as being part of ourselves. The 'mirror' of Carl Gustav Jung doesn't reflect any illusion and it simply reveals the only way for someone to evolve is based on the fundamental acceptance of his dark side, first step to become conscious of the own shadow, being able to control it and finally transform it into a sparkle of light."
Links:
https://www.facebook.com/tlrhapsody/?ref=br_rs
Source of Information: Nuclear Blast
MAJESTICA – release music video for "Above The Sky" title track + debut album out now!
7. June 2019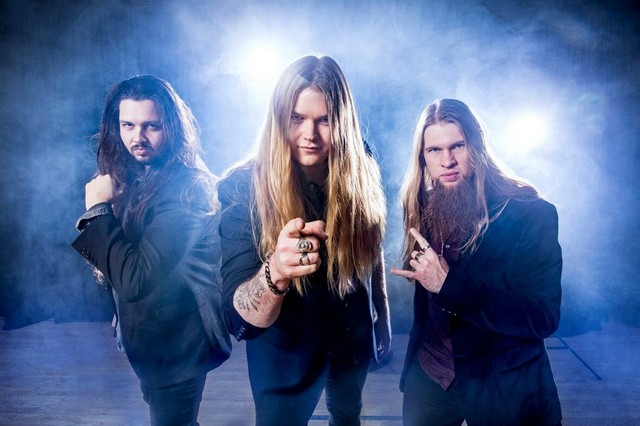 Hugely impressive, »Above The Sky« is truly up in the clouds as its title suggests!" BATTLE HELM (S), Shan Siva – 5 out of 5 points
"…the fresh-out-the-box MAJESTICA have arrived to rekindle the fire of enthusiasm for happy, angelic, melodic power metal in the vein of FREEDOM CALL or POWER QUEST. […] this is exactly what I needed at this point in time." METAL OBSERVER (CDN), Larry Best – 9,5 out of 10 points
"As cheesy as it gets, MAJESTICA's brand of riffalicious Eurometal certainly won't be to everyone's taste, but»Above The Sky« is definitely one of the power metal highlights of the year so far." GHOST CULT MAG (UK), Gary Alcock – 8 out of 10 points
Swedish symphonic power metallers MAJESTICA, formerly known as REINXEED, are releasing their debut album »Above The Sky«, via Nuclear Blast today. To celebrate, the trio fronted by SABATON guitarist Tommy Johansson has unveiled a brand new music video for the album's title track.
Tracklist:
Above The Sky
Rising Tide
The Rat Pack
Mötley True
The Way To Redemption
Night Call Girl
Future Land
The Legend
Father Time (Where Are You Now)
Alliance Forever
Bonus Tracks (DIGI und 2LP only!)
Future Land (2002)
Spaceballs
Watch and listen to the fast-paced anthem over on YouTube: 

Tommy states, "After working for almost 5 years on this album, we're so happy to announce that it's finally released now on Friday, the 7th of June. We have been waiting a long time to show this album to you all! The music video for 'Above The Sky' was filmed, directed and edited by Ronny Hemlin. We've been working with him on previous REINXEED videos so it felt like the right choice to contact him again. The video takes place on an airport in Southern Sweden, where no green screen was needed to create such cool video."
Source of Information: Nuclear Blast
Stoner rock funkers BBF sign worldwide deal with Argonauta Records!
4. June 2019
Straight out of the Alps of Northern Italy, stoner, psychedelic and acid funk power trio BBF has announced the worldwide signing with Argonauta Records, who will release the band's second studio album during 2019!
BBF were formed in 2016 from a collaboration between the minds of Pietro Brunetti, Claudio Banelli and Carlo Forgiarini, who all share a deep-rooted passion for the sound of the 60s, 70s and everything that springs out of its creative sound and the world of rock. After the release of BBF's first studio LP Beside Everything We Need 70s, the band went through a period of great introspection, which helped them to become much more aware of their possibilities as musicians; new songs came to life, with a new and much more sophisticated and mature sound. In November 2018, the trio barricated themselves in the studio to record their second album Outside the Noise, a psychedelic conceptual LP that wishes to help bodies and minds develop a greater sense of awareness and connection. This album will be part of Argonauta Records' 2019 eclectic catalogue.
"We are thrilled about having signed with Argonauta Records." the band comments. "We hope that our album may have a great impact on our audiences, and that it may help us to carry out our message in a powerful way."
Watch out for many more news, details and album tunes to follow in the days ahead!
BBF is:
Pietro Brunetti (Electric bass, synth, vocals)
ClaudioBanelli (Electric and acoustic guitar, vocals)
Carlo Forgiarini (Drums and percussions)
For More Info Visit:
www.facebook.com/BBFtrio/
www.instagram.com/bbftrio/
www.argonautarecords.com/
Source of Information: All Noir/Mona Miluski
After Evolution – new videoclip
3. June 2019
Czech ghotics After Evolution published videoclip for song War of the Worlds.
Links:
https://www.facebook.com/AfterEvolution/
Source of Information: https://www.facebook.com/AfterEvolution/