Michael Ehré sa pripojil k Primal Fear
22.6.2019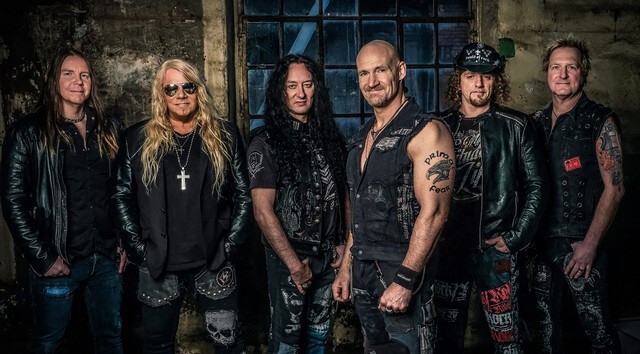 Bubeník Michael Ehré, člen The Unity a Gammy Ray, sa stal členom Primal Fear. Nahradil tak Francesca Jovina, bývalého člena U.D.O., v súčasnosti pôsobiaceho u Voodoo Circle a Edge of Forever. Michael sa ku kapele pripojí na ich festivalovom turné a na konci roka sa zúčastní nahrávania nového albumu, ktorý bude vydaný pod vydavateľstvom Nuclear Blast.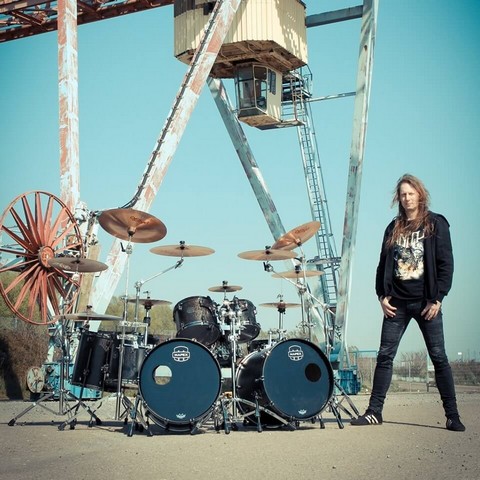 ,,Som veľmi rád, že sa môžem pripojiť k Primal Fear! Od začiatku som sledoval ich kariéru a chlapcov už poznám dlhší čas. Vždy som bol fanúšikom ich hudby. Som naozaj nadšený a nemôžem sa dočkať, keď prvýkrát vstúpim na pódium počas festivalu Rock Fest v Barcelone." – povedal Michael.
,,Výborný bubeník. Viem o Michaelovi už dlho a vždy som sledoval jeho skvelú prácu v kapelách, kde bubnoval. Som viac než nadšený, že môžem zdieľať stage s takýto talentovaným a úžasným človekom Je fantastické, že máme na palube Michaela" – dodal Ralph
Linky:
https://www.primalfear.de/
https://www.facebook.com/PrimalFearOfficial/
https://www.instagram.com/PrimalFearOfficial/
Zdroj: https://www.facebook.com/PrimalFearOfficial/
Tom Keifer (Cinderella) – chystaný sólo album
21.6.2019
Spevák glam rockovej legendy Cinderella Tom Keifer dokončil prácu na svojom druhom sólo albume. Termín vydania je predbežne stanovený na tento rok. Ním nadviaže na svoj sólo debut The Way Life Goes z roku 2013. Podľa Tomových slov bude ,,plný energie a emócii".
Linky:
http://www.tomkeifer.com/
https://www.facebook.com/TomKeiferOfficial/
Zdroj: Blabbermouth
Eyestral – nový videoklip
20.6.2019
Progresívni thrasheri Eyestral zverejnili videoklip k skladbe Beyond Sight, ktorá sa objavila na ich albume Beyond.
Linky:
https://eyestral.bandcamp.com/
https://www.facebook.com/Eyestral/
Zdroj: Music-Records
Deathstars – návrat na scénu
19.6.2019
Švédski death/glameri Deathstars, ktorí ukončili činnosť v roku 2015 oznámili, že začali nahrávať nový album. Ten bude vydaný začiatkom budúceho roka. V zostave nebude chýbať ani gitarista Cat Casino, kľúčová postava tejto formácie . Tento piatok kapela vstúpila na belgickom festivale Graspop. Bubeníkom pre tohtoročnú festivalovú sezónu je Marcus Johansson (Reach).
Linky:
https://www.deathstars.net/
https://www.facebook.com/deathstars/
Zdroj: https://www.facebook.com/nuclearblasteurope/