ALTER BRIDGE RELEASE MUSIC VIDEO FOR DEBUT SINGLE "WOULDN'T YOU RATHER"
28. July 2019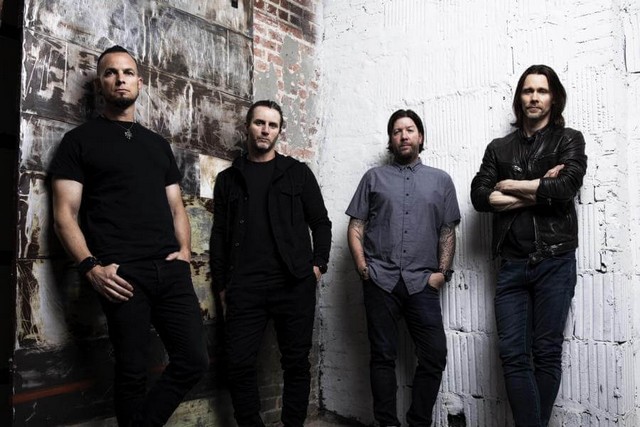 New Album Walk The Sky To Be Released Worldwide on October 18, 2019 via Napalm Records. (June 28, 2019) On the heels of the recently announced US co-headline tour with Skillet, Alter Bridge has released the first song and music video from their upcoming sixth studio album, Walk The Sky. "Wouldn't You Rather" has already started to make noise at radio and the companion video is now available. The clip, directed by Dan Sturgess, is a performance video that showcases the quartet comprised of Myles Kennedy on vocals/guitars, Mark Tremonti on guitars/vocals, Brian Marshall on bass and Scott Phillips on drums.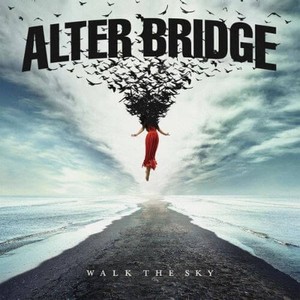 For over 15 years, Alter Bridge has been a band known for blurring the line between hard rock and heavy metal. Recorded in a way never done before, the album was born from complete song ideas created by Kennedy and Tremonti. These songs would then be worked on by the entire band to create the fourteen songs that would make Walk The Skythe listening experience it is. This varies from the band's previous method going back to their sophomore release Blackbird where Kennedy and Tremonti would combine individual ideas and riffs alongside producer Michael "Elvis" Baskette to form some of the band's most revered songs. From the opening vocal melody on "One Life" to the moving finale of "Dying Light," Alter Bridge have created a formidable addition to their music catalog. Songs like "Godspeed," "Native Son" and "Walking On The Sky" are sure to be early additions to the live set. "Forever Falling" also marks a lead vocal return from Tremonti with Kennedy taking the chorus as done previously on the Fortress favorite "Waters Rising."
Tracklist:
One Life
Wouldn't You Rather
In The Deep
Godspeed
Native Son
Take The Crown
Indoctrination
The Bitter End
Pay No Mind
Forever Falling
Clear Horizon
Walking On The Sky
Tear Us Apart
Dying Light
Recently, Alter Bridge announced the VICTORIOUS SKY TOUR beginning in September that will take them throughout the United States co-headlining alongside Skillet with special guest Dirty Honey opening. The European headline tour billed as the WALK THE SKY TOUR is scheduled for November and December and will feature Shinedown, Sevendust and The Raven Age. The band has also been announced as part of the inaugural Exit 111 festival in October and as a headliner of the sold-out 2020 sailing of Shiprocked.
Links:
https://www.alterbridge.com
https://www.facebook.com/alterbridge
Source of Information: Napalm Records Promotion Team, Photo: Dan Sturgess
Hammerfall – NEW LIVE VIDEO "(We Make) Sweden Rock" LIVE AT SWEDEN ROCK FESTIVAL 2019
27. July 2019
HAMMERFALL will release a new album titled DOMINION on 16th August 2019 via Napalm Records. The group already unleashed "(We Make) Sweden Rock" – the first single offDOMINION. Today the quintet from Sweden releases exclusive live footage from the song, recorded at this year's edition of Sweden Rock Festival. Watch the video right
DOMINION  is HAMMERFALL's eleventh studio album, and second with Napalm Records.  Napalm has launched a physical preorder for DOMINION including CD, Vinyl, and a limited edition Deluxe Box Set consisting of a digipack, limited 7" light blue vinyl, limited cassette, cover art print, photo cards, patch and sticker. To view a variety of the DOMINION merchandise: http://www.hammerfall.net
The band has also unveiled the album cover art and tracklisting for DOMINION. The artwork was created by renowned visual artist Samwise Didier. View the cover art and track listing below.
Links:
http://www.hammerfall.net/
https://www.facebook.com/hammerfall
https://www.youtube.com/user/HammerFall4REAL?
Source of Information: Napalm Records
GJÖLL Sign With Wormholedeath And Announce "Residual" EP Release Date!
26. July 2019
9-Piece melodic metal combo GJÖLL are glad to announce that they have signed a deal with WormHoleDeath for the release of their EP "Residual".
"Residual" will be out on 10 July 2019 via Wormholedeath / The Orchard / Wormholedeath USA.
BIOGRAPHY
GJÖLL are a 9-piece melodic metal band, fronted by clean vocalist Julia and death vocalist Tuhka, who is a founding member. Named after the river that flows near the gate to the underworld in Norse mythology, it comes as no surprise that Tuhka is heavily influenced by Scandinavian metal, which he tries to incorporate into the band's overall sound.
Following on from their debut release "Prologue" and drastic line-up change in 2016, the newly revitalized band aims to win over even more new fans with their second EP "Residual". With an array of songwriters in the band, the composition of all the tracks is astoundingly diverse without losing the cohesive GJÖLL sound.
Links:
https://www.facebook.com/gjolljapan/
Source of Information: Wormholedeath
NWOBHM metallers SATAN'S EMPIRE sign with Dissonance Productions, new album out in October
25. July 2019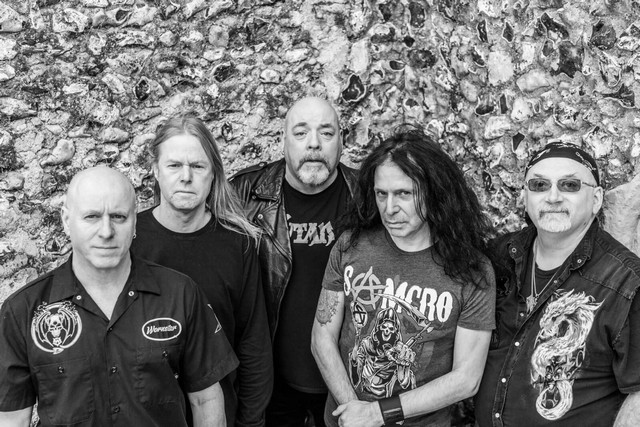 NWOBHM underground metallers SATAN'S EMPIRE sign to Dissonance and release their second album "Hail The Empire" in October this year.
Drummer Magpie had this to say: "Really happy to sign with the UK's premier metal label and we really think we will deliver the album we really think we are capable of. We have been working hard on the songs and pre production and are really looking forward to working with Steve Grimmett at his Samurai Studios". Steve Beatty, label boss: "I've known Magpie since Mournblade days and like the band's material very much, great to be working with him again and his exiting new band!".
Providing support for Budgie at the Dundee Festival in the summer of 1981, the band gained a kind of mythical status among NWOBHM aficionados, as for many years the only known fact about them was the excellent track "Soldiers Of War" on the "Lead Weight" compilation cassette (Neat Records, 1981).
The band had gone deep underground by the mid 1980's until the winter of 2015, when forces dictated that they should resurface and go back on the road. A breathtaking debut at acclaimed NWOBHM festival Brofest in the spring of 2016 was an instant success: the band finished work on material for their first full studio album "Rising", released in June 2018.
During the wait for the bands first release, they continued to write material for a follow up album, tracks written exclusively by the current line up, tentatively titled "Hail The Empire!".
Links:
http://www.facebook.com/satansempireofficial
http://www.satansempire.org
http://www.dissonanceproductions.co.uk
http://www.facebook.com/dissonanceproductionsuk
Source of Information: Bart Gabriel