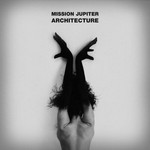 Pár krát sa mi už stalo, že som nemal s nejakou krajinou, resp. hudbou z tejto krajiny prakticky žiadne skúsenosti. O to príjemnejšie však potom vyznel prvý hudobný kontakt. Jednou z takýchto krajín je aj Bielorusko, odkiaľ sa ku mne pred pár dňami dostalo CD Architecture od skupiny Mission Jupiter.
Už prvotné intro The Dawn naznačí, že budeme mať dočinenia s výnimočným počinom, a ďalšie skladby náš pocit len potvrdia. Experimental/alternative/dream/progresív rock v tom pravom slova zmysle. Rozmenené na drobné to znamená pohodová atmosféra, prepracované kompozície, striedanie pokojnejších pasáží s tými tvrdšími, krásny čistý ženský vokál a saxofón. Je ťažko povedať, ktorý element sa najviac podaril. A koniec koncov to je v praxi aj tak úplne jedno, nakoľko všetky spolu vytvárajú jedinečný, nezabudnuteľný a nesmierne originálny celok. No a najlepšie na tom celom je to, že všetko vyššie napísané platí pre každý jeden song-  dovedna 9 plus intro a outro. Album nastaví hneď pri prvých sekundách kvalitatívny level nesmierne vysoko, a túto latku za celý čas svojho trvania ani raz nepodlezie. Rovnako to je aj s originalitou, avšak bez využitia nejakých samoúčelných experimentov. Poslucháč si tak môže užívať porciu kvalitnej hudby, plný údivu, až kam sa dajú hranice hudby ako takej posunúť. Svoju prácu odviedli na výbornú všetci zúčastnení – od speváčky až po inštrumentalistov.
Skutočne ma nenapadá nič, čo by som mohol vytknúť. Dneska je to jednoznačné – plný počet.
Lineup:
Shevtsova Nastya – spev
Vladimir Shvakel – Gitara
Artyom Gulyakevich – Basa
Eugenue Zuev – bicie
Dmitri Soldatenko – saxofón
Tracklist:
The Dawn
I Have to Know
Either Dream or Not
Will You Be Loved
The Sea of Hopes
The Sea of Hopes, Pt. 2
Rok vydania: 2019
Vydavateľstvo: Samovydanie
Youtube ukážka:

Linky:
https://www.facebook.com/missionjupiterband/
https://www.youtube.com/channel/UCa_2HAbUqcawe7ghj8fBzgg/
Hodnotenie: 6/6