Bývalý basák Pantery Rex Brown predáva nástroje
25.7.2019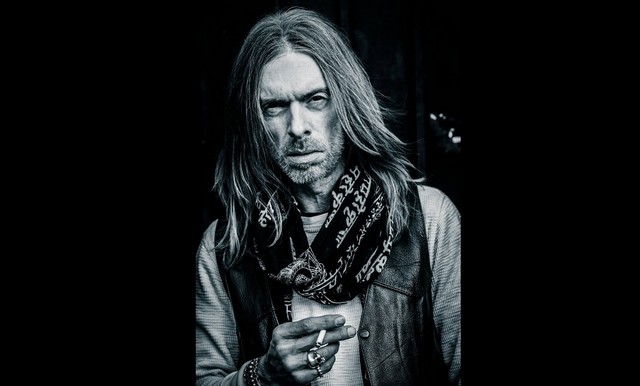 Reverb.com, online trh venovaný nákupu a predaju nových a použitých hudobných nástrojov, sa spojil s bývalým basgitaristom legendárnej Pantery – Rexom Brownom. Jeho cieľ je predať viac ako 70 kusov použitej techniky. Oficiálny predaj sa začne od 30. júla a časť výnosov pôjde na charitu prostredníctvom Reverb Gives, charitatívnej darcovskej iniciatívy spoločnosti Reverb.
,,Za tie roky som nahromadil toľko skvelého vybavenia – kurva nemám na to už miesto "– povedal Brown, ktorý strávil viac ako 30 rokov na turné, a to aj s Down A Kill Devil Hill a aj ako sólo umelec. ,,Je tu veľa histórie a veľa naozaj skvelých gitár. Nerád by som sa toho zbavil, ale najradšej by som ich dal do rúk fanúšikom alebo hráčom, ktorí ich môžu skôr využiť ako by mali ostať na sklade." – ďalej uviedol.
Medzi vecami, ktoré bude predávať budú basové gitary, zosilňovače, pedále a elektrické gitary používane počas jeho kariéry, vrátane basovej gitary Spector White Casper 4-String, ktorá bola preň vytvorená v roku 2010 a použitá na každej nahrávke, na ktorej od tej doby hral a taktiež pri nahrávaní jeho druhého sólo albumu, ktorý vyjde túto jeseň.
Zdroj: Blabbermouth , Foto: Rexzone111, CC BY-SA 4.0, Wikimedia
HammerFall – ukážka z chystaného albumu
22.7.2019
HammerFall zverejnili live video k skladbe One Against The World, ktorá sa objaví na ich netrpezlivo očakávanom albume Dominion. Ten bude vydaný 16. augusta.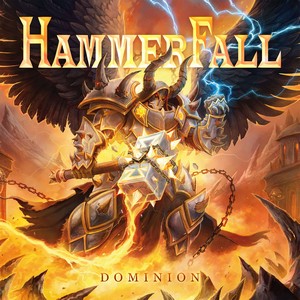 Tracklist:
Never Forgive, Never Forget
Dominion
Testify
One Against the World
(We Make) Sweden Rock
Second to One
Scars of a Generation
Dead by Dawn
Battleworn
Bloodline
Chain of Command
And Yet I Smile
Predošlá ukážka:
Skaldba (We Make) Sweden Rock: https://youtu.be/JbJNccQaKzs
Linky:
http://www.hammerfall.net/
https://www.facebook.com/hammerfall
https://www.youtube.com/user/HammerFall4REAL?
Zdroj: Napalm Records, Foto: Tallee Savage, Cover:  Samwise Didie
Feretrum – chystaný album
26.7.2019
Slovenské vydavateľstvo Akne Productions vydá nový album maďarských blackošov Feretrum
Linky:
https://www.facebook.com/feretrumhun
Zdroj: Vladimir Simansky
TZ
Českobudějovičtí The River Of The Lost Souls vydali nové EP Autumn Leaves. Představili i nový klip
Rocková kapela The River Of The Lost Souls, ve které působí známé osobnosti tuzemského metalového undergroundu, připravila pro letošní rok nové EP s názvem Autumn Leaves. Nahrávka o čtyřech skladbách vyšla digitálně přes Bandcamp. Podívat se také můžete na první klip ke skladbě I Wanna Get You, Man, který režíroval Václav Trnka.
"The River Of The Lost Souls roku 2019 jsou o hard rocku, bluesu a vůbec staré muzice, která mnohé z nás kdysi formovala. I Wanna Get You, Man byla první skladba napsaná po vydání debutu The Midnight Album, proto je pro nás jakýmsi symbolem naší nové, podstatně rockovější cesty, která nás nesmírně baví. Snad bude stejně tak bavit i fanoušky," říká kytarista Václav Votruba.
EP Autumn Leaves vznikalo ve studiu Hellsound pod producentskou taktovkou Jana Kapáka. K poslechu a ke stažení je zde: https://theriverofthelostsouls.bandcamp.com/releases
Facebook: www.facebook.com/theriverofthelostsouls