Cellar Darling – cena Progressive Music Award
19.9.2019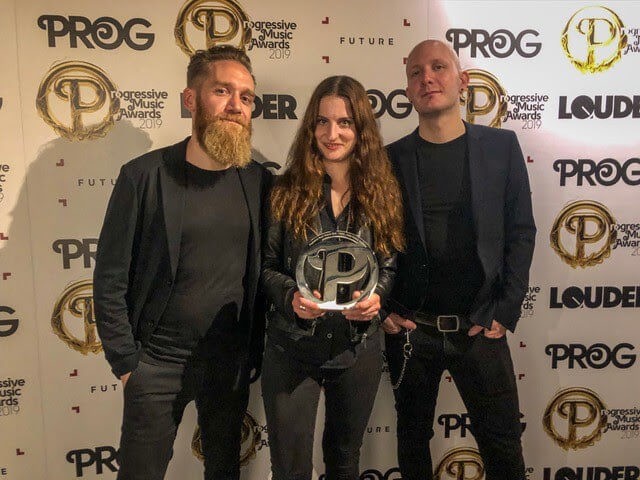 Cellar Darling prekvapili progresívno metalovú scenu najnovším albumom The Spell. Je to koncepčný album, rozprávajúci príbeh dievčaťa, ktoré sa zaľúbilo do smrti. Minulý víkend získalo toto švajčiarske trio prestížnu cenu Progressive Music Award za videoklip roka – "Insomnia". Tie sa tento rok odovzdávali v Londýne a medzi hosťami boli aj Yes, Dream Theatre a Nick Manson.
,,Sme veľmi vďační magazínu Prog za podporu, ktorú nám poskytli od prvého dňa, za ocenenie a za úžasnú noc. Bola to neuveriteľná česť stáť na pódiu s umelcami ako Nick Mason, Dream Theatre a ďalší… Ďakujeme Costinovi Chiioreanuovi za úžasnú prácu na videu. A čo je najdôležitejšie ďakujeme Vám, naším úžasným fanúšikom, ktorí ste za nás hlasovali a umožnili ste nám to" – stanovisko kapely.
Linky:
https://www.cellardarling.com/
https://www.facebook.com/cellardarlingofficial/
Zdroj: NUCLEAR BLAST Anne Swallow
Frédéric Leclercq členom Kreator
16.9.2019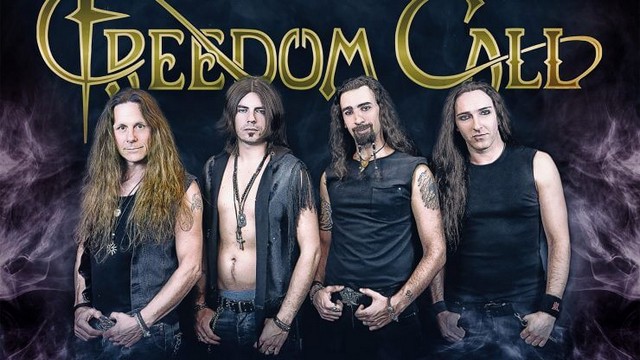 V polke augusta oznámil basák Frédéric Leclercq odchod od britských Dragonforce kvôli lepšej ponuke. Dnešný deň je jasné, že tou ponukou bolo členstvo u nemeckých thrasherov Kreator.
,,Pripojenie ku Kreatoru je pre mňa veľká česť a taktiež obrovský krok v mojej hudobnej ceste. Som priateľom s Millem viac než 15 rokov a celoživotným fanúšikom Kreator. Musím sa štipnúť každý deň, aby som uveril že som súčasťou jednej z najlepších a najvplyvnejších kapiel v žánri. Teším sa na množstvo dobrodružstiev, ktoré nás čakajú a oboznámenie sa s legendárnou hordou Kreator." – povedal Frédéric.
Linky:
http://www.kreator-terrorzone.de/
https://www.facebook.com/KreatorOfficial/
Zdroj: NUCLEAR BLAST Markus Jakob
Postcards From Arkham – singlová ukážka z chystaného albumu
18.9.2019
"Erich Zann Syndrome" je první ze série singlů nadcházející desky Øakvyl. O mastering této progresivní skladby se postaral Jens Bogren/Fascination Street (Opeth, Katatonia, Devin Townsend) a nahrávalo se v GM Studiu (Ador Dorath). Videoklip, který vytvořil Frodys, je stejně jako text lehce inspirován tvorbou H.P. Lovecrafta a měl premieru na zahraničním KVLT magazínu.
Album Øakvyl, které přidá další esenci do již tak pestré diskografie POSTCARDS FROM ARKHAM, jež zatím obsahuje úspěšné desky Oceanize, Aeon5, Manta a Spirit vyjde na konci roku 2019 u vydavatelství Metalgate.
Kapela brzy vyrazí na první zastávky v česku na podporu desky:
2.11. HAVÍŘOV – Stolárna club
9.11. TBA
6.12. VSETÍN – Beseda
7.12. BRNO – M13
13.12. SOBĚSLAV – Na Hvížďalce
14.12. PLZEŇ – Divadlo pod lampou
20.12. TBA
21.12. UHERSKÉ HRADIŠTĚ – Mír
26.12. NOVÝ JIČÍN – Drago
27.12. ŠUMPERK – H Klub
28.12. VALMEZ – M-klub Valmez
31.12. PRAHA – MusicClub Modrá Vopice
Linky:
postcardsfromarkham@gmail.com
facebook.com/postcardsfromarkham
postcardsfromarkham.bandcamp.com
instagram.com/postcardsfromarkham
Tlačová správa
Neurotic Machinery – chystaný album
16.9.2019
Viaceré média informovali, že českí post metalisti Neurotic Machinery pracujú na novom albume.
,,Kamarádky, kamarádi. Před pár dny jsme tu přáli k druhým narozeninám naší desce "Cognitive Dissonance". A dnes? Dnes máme opravdu velmi milou povinnost oznámit, že se již brzy dočká nástupce!
Posledních několik týdnů proto velmi pilně zkoušíme a dáváme dohromady materiál, který, jak pevně věříme, bychom do světa mohli vypustit již zkraje příštího roku. S tím souvisí celá řada věcí, hlavně tedy fakt, že naše koncertní aktivita bude v druhé polovině roku poněkud menší, neboť se chceme plně soustředit na nahrávání novinky…" – uviedla kapela na svojom fb.
Linky:
https://www.facebook.com/neuroticmachinery/
https://neuroticmachinery.bandcamp.com
Zdroj: https://www.facebook.com/neuroticmachinery/, Foto: Tomáš Motlick Motl