Nergal's ME AND THAT MAN Releases New Single And Official Video, "Run With The Devil"
6. December 2019

Nergal's ME AND THAT MAN return in a new guise.
Immerse yourself in the obscure world of ME AND THAT MAN and enter the black church through their newest rite of passage. After just having signed with Napalm Records, Nergal's dark blues/folk project has released their new single, "Run With The Devil", featuring Jørgen Munkeby of Norwegian Blackjazz collective Shining. The song is accompanied by an outstanding, yet unsettling official video, directed by Roman Przylipiak and inspired by the unmistakable atmosphere of Quentin Tarantino's cinematic classics.
A work of art in itself, the video sketches a dynamic outline of all the stylistic milestones ME AND THAT MAN set for their musical journey. Released from the trunk of a car, Jørgen starts his adventurous run with the Devil himself, i.e. Nergal. From a sketchy encounter in a gloomy alleyway, driving down the highway running over an innocent bystander and a blazing club where the band is performing in front of a wild crowd, "Run With The Devil" has it all! As the story unfolds, the observant viewer will be confronted with cryptic hints and hidden messages.
Director: Roman Przylipiak
Screenplay: Nergal & Roman Przylipiak
DOP: Tomasz Ziółkowski
Adam Nergal Darski has been a fixture in the music industry for years. As the frontman of black/death metal spearhead Behemoth, Nergal has been known to preach unholy sermons, praise Satan and sing about explicit blasphemy. Naturally, the next step was to channel those themes into another genre commonly dubbed as the Devil's music – blues. ME AND THAT MAN is exactly that – Nergal's solo project will surprise and bewitch the listener. The visionary creative founded the band in an effort to showcase his true ability to adapt to any genre. Released in 2017, ME AND THE MAN's debut album, Songs of Love and Death, delivered thirteen stunning pieces full of multifaceted riffs and honest lyrics. In summer 2018, a line-up change followed, but Nergal's solo project was far from over. Stay tuned for more details coming very soon.
Links:
https://www.meandthatman.com/
https://www.facebook.com/meandthatman/
Source of Information: Napalm Records
Korpiklaani – release video for new track 'Jägermeister'
6. 12.2019
Finnish Folk Metal Superstars KORPIKLAANI who are currently preparing for two Russian shows with TROLLFEST later this month, are pleased to announce that they will be returning to EU/UK shores in spring 2020 for a string of headline shows, as part of their ongoing »Land Of A Thousand Drinks« world tour! Support on the UK dates will come from Nuclear Blast label mates BURNING WITCHES. All dates can be found below!
In celebration of this news, KORPIKLAANI have today released a killer video for their new track 'Jägermeister,' shot at their recent New York show. The video was directed by Vicente Cordero, with production by Industrialism Films. 'Jägermeister' will be available to purchase as a digital single on December 13, 2019.
Frontman Jonne commented, "As our recent North American tour began, we were discussing making a new video and Jyrki (THE 69 EYES) recommended Vicente and he was a perfect fit. At the time we did not even know what song to use and then we remembered we never released 'Jägermeister' as this was recorded during the »Manala« sessions. We contacted Vicente and found out that he had free time the day we had our last show in New York. He flew out to NY, met us at the PlayStation Theater and then filmed around Times Square, backstage and during the show. Now it is time for your favourite medicine, perfect to warm up the cold winter days and get you in that party mood! Come and drink with us!"
Links:
http://korpiklaani.com/
https://www.facebook.com/korpiklaani/
Source of Information: NUCLEAR BLAST Philipp Adelsberger
Temperance – Reveals New Christmas Single, "Lost In The Christmas Dream"
5. December 2019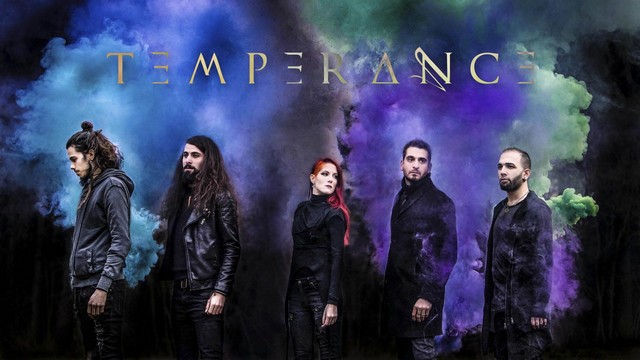 Love came down at Christmas as rain to the ground: welcome to winter season!
TEMPERANCE presents their festive new single, "Lost In The Christmas Dream", a beautiful symphonic metal piece that will tug on your heartstrings. The new single is an exclusive bonus track (digital only!) from TEMPERANCE's forthcoming album, Viridian, out January 24 via Napalm Records.
Christmas has become a commercial affair nowadays, with people often focusing more on the worth of their presents rather than the actual roots of Christmas: love, thoughtfulness and compassion. TEMPERANCE puts a beautiful metaphorical spin on that matter and will make you feel wistful, melting your frozen winter heart. Listen to "Lost In The Christmas Dream" now – out on all streaming platforms and also available on YouTube!
Marco Pastorino, singer and guitarist, comments:
"We always wanted to surprise our fans and write a song about Christmas. Can you imagine the typical Christmas mood paired with an anthem in classic TEMPERANCE fashion? We think that not a lot of metal bands did such thing and we hope that "Lost In The Christmas Dream" brings a great amount of positive energy and joy to everyone. Merry Xmas!"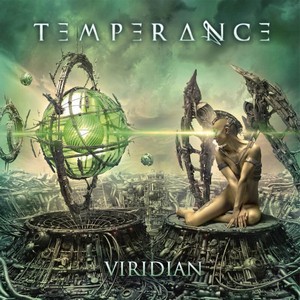 Tracklist:
Mission Impossible
I Am the Fire
Start Another Round
My Demons Can't Sleep
Viridian
Let It Beat
Scent of Dye
The Cult of Mystery
Nanook
Gaia
Catch the Dream
Previous singles:
Mission Impossible: https://youtu.be/fu1lUsnM-cY
My Demons Can't Sleep: https://youtu.be/EqLtmtBVCE8
Links:
http://www.temperanceband.com
http://www.facebook.com/temperanceofficial/
Source of Information: Napalm Records Promotion Team, Cover: Yann Souetre , Photo: Lisa Berg
Enslaved enter the studio for new recordings
4. December 2019
Norwegian metal avant-gardists ENSLAVED have some big news for their fans: the band have just entered the studio and are currently working on new material for their upcoming album. This new gem will be released once again via Nuclear Blast Records and has a tentative release date of May 2020.
Band founding member and guitarist Ivar Bjørnson stated about the recordings:
"The days are growing darker in the Northern hemisphere – and Bergen is covered in a blanket of frost. This sets the scene as we have entered the studio to record the new Enslaved album. Since our last album, we have a "new" drummer – in quotation marks, since he has been with us behind the scenes for more than a decade. Together with me (Ivar Bjørnson and Grutle Kjellson) he constitutes the production team on this new album – and as before we will record in Bergen in Duper Studio and next door at Iver's Solslottet Studio. Before crossing the mountains eastwards to Örebro into Fascination Street where Jens Bogren will handle the mix.
The new material I feel is very powerful. The ENSLAVED signature is there, but there is a wild drive and a level of energy that makes me extremely excited. All five members have poured their dedication and souls into the preparations, and there are new sides to the band shown that will elevate this album. "
Just weeks ago, ENSLAVED renewed the bond with Nuclear Blast and re-signed to the label. With that, a successful collaboration lasting for more or less ten years continues. A collaboration that two years ago produced the universally lauded album E, in which the progressive metal masters once again reinvented themselves and brought ENSLAVED to a new level.
ENSLAVED also recently released a stunning new music video for their interpretation of 'What Else Is There' by Norwegian electropop band RÖYSKOPP. The song is featured as a bonus track on the digital version of their latest album, E.
Watch and listen here:
https://youtu.be/7_3WnNAJDRM
14 albums and 28 years into a career that shows no signs of losing neither momentum nor its magical, effervescent creative sheen, ENSLAVED will certainly continue evolving before our ears and eyes. This time, however, even the sky is no limit. Stronger than ever and manifestly thrilled to be in such rude health, life in ENSLAVED has never been more rewarding. And the best is yet to come.
Links:
http://enslaved.no/
https://www.facebook.com/enslaved/
Source of Information: NUCLEAR BLAST Leoni Dowida