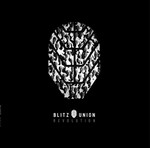 Blitz Union vo svojej muzike kombinujú rock, metal, elektronickú hudbu, pop a rap. Šialený kokteil, na ktorom si zgustnete a "kocovinu" mať rozhodne nebudete. Celé sa to nazýva EDM rock. S členmi kapely ste sa mohli stretnúť už v zoskupení The Snuff. Pod hlavičkou Blitz Union nedávno vydali debutové EP Revolution. To bolo nahrávané v Nashville a Los Angeles, a je pod ním, ako producent podpísaný uznávaný Steve Thompson  (Korn, Whitney Houston, Metallica…).
Album začína valcujúcou Revolution a pokračuje v rovnako divokom duchu, zbesilá nočná jazda serpentínami bez zapnutých svetiel v podobe Cyberbully (taktiež zaujme zaujímavými zmenami v speve)… Pri Everybody Else som fakt mala chuť začať skákať, ďalšia Broken sa mi osobne  najviac páči a na záver budeme mať Deleted, ktorú určite z hlavy nevymažete.
Posledné dve piesne sú rádiové verzie Revolution a Broken. Parádna chuťovka mladej a nápadmi nabitej kapely.
Prvý výtvor týchto talentovaných hudobníkov som si užila, chalanom dvíham oba palce hore. Aj vy si to pustite a uvidíte, že česká hudba to nie je len Michal David, vďaka Belzebubovi
Lineup:
Mark Blitz – spev
Shodushi – gitara
Necroduster – gitara
Schtorm – basa
Gøvernor – bicie
Tracklist:
Revolution
Cyberbully
Everybody Else
Deleted
Broken
Rok vydania: 2019
Vydavateľstvo: Rock Attack / Cargo Records
Youtube ukážka:

Linky:
https://www.blitzunion.com/
 https://www.facebook.com/BLITZUNION/
https://www.instagram.com/blitzunion/
Hodnotenie: 5/6
Páčil sa ti tento článok?