Lamb of God – Release first new music in five years, 'Checkmate', from upcoming self-titled album, out May 8
7. February 2020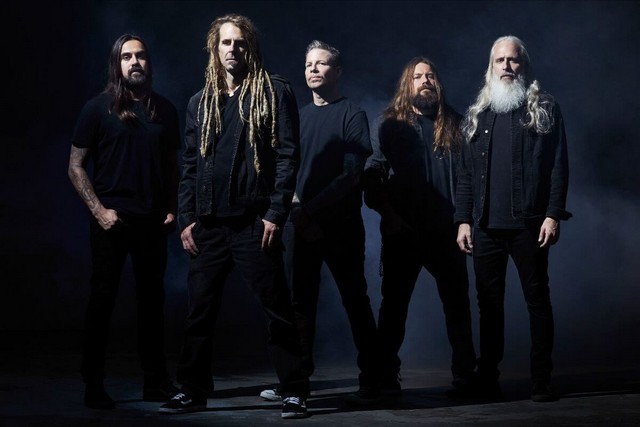 LAMB OF GOD has revealed a brand new single and video, 'Checkmate', from the band's first release in five years and the first to feature new drummer Art Cruz. The self-titled "Lamb Of God" is due out May 8 via Nuclear Blast.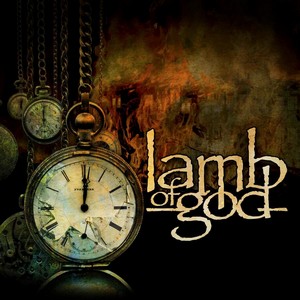 Tracklist:
Memento Mori
Checkmate
Gears
Reality Bath
New Colossal Hate
Resurrection Man
Poison Dream (feat. Jamey Jasta)
Routes (feat. Chuck Billy)
Bloodshot Eyes
On The Hook
"'Checkmate' brings together all the components of the LAMB OF GOD sound that we've been developing over the last two decades, but with the ambition and ferocity that comes with the start of a new chapter for our band," says guitarist Mark Morton. "Re-energized and reignited, this is LAMB OF GOD 2020. We've never been more excited."
The fact that the band's eighth studio effort would warrant 'self-titled' status is a testament to the band's pride and satisfaction with these songs and this period in their creativity.
It is also a testament to the band's long career – which includes two gold albums, two platinum DVDs, and five Grammy nominations – and a bold statement about where the quintet is now.
"Putting only our name on it is a statement," vocalist D. Randall Blythe says. "This is LAMB OF GOD. Here and now."
A true collaboration between all members of the band, LAMB OF GOD's eighth studio album is an amalgam of each individual's contributions, blended to create a singular style. Guitarists Mark Morton and Willie Adler fuel the album with a mountain of riffs, taking what LAMB OF GOD are known for, and unbelievably, upping the ante to new levels. The rhythm section of John Campbell, looming large as a rhythmic shadow, and drummer Art Cruz, who makes his studio debut with LAMB OF GOD here on this record, underpin the proceedings with passion, sweat and expansive dynamics. Vocalist D. Randall Blythe is as angry, insightful, and informed as ever. Never one to shrink from facing the darker aspects of our nature head-on, Blythe delivers with no punches pulled, and as only he and LAMB OF GOD can in 2020.
In the midst of writing the ten songs that appear on LAMB OF GOD, the group hit pause on the works-in-progress to man the stage as main support SLAYER's "The Final Campaign". After months of playing their best-known songs nightly, LAMB OF GOD returned to the new tracks and began to work with longtime producer Josh Wilbur (KORN, MEGADETH, GOJIRA, TRIVIUM). Special guests Jamey Jasta (HATEBREED) and Chuck Billy (TESTAMENT) also make appearances on "Lamb Of God".
Links:

https://www.facebook.com/lambofgod/
Source of Information: NUCLEAR BLAST Leoni Dowidat
ALMANAC – release single and lyric video 'Bought And Sold'!
7. February 2020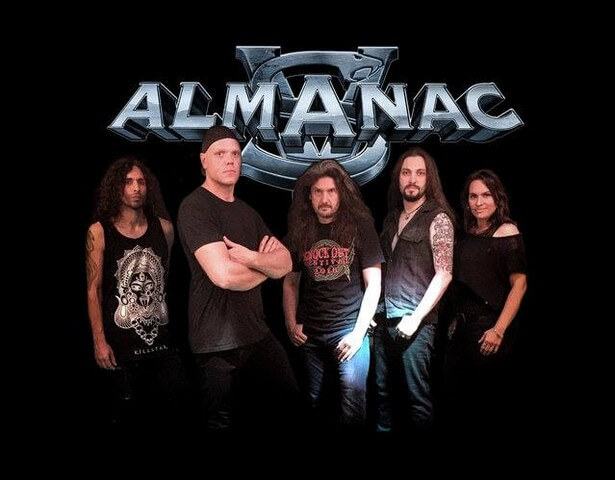 Victor Smolski's ALMANAC are set to unleash their third studio album, "Rush Of Death", on 06.03.2020 via Nuclear Blast.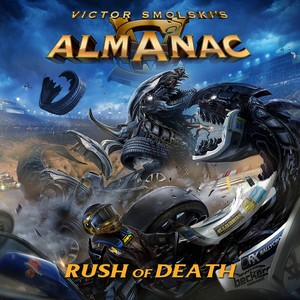 Tracklist:
Predator
Rush Of Death
Let The Show Begin
Soiled Existence
Bought And Sold
The Human Essence
Satisfied
Blink Of An Eye
Can't Hold Me Back
Like A Machine
Súčasťou albumu bude aj bonusové DVD:
Tracklist:
LIVE IN KOREA AT JEONJU ULTIMATE MUSIC FESTIVAL, August 3rd, 2019, Jeonju Stadium
Morituri Te Salutant
Prelude Of The Souls
Innocent
Hands Are Tied
Children Of The Sacred Path
Down
Empty Hollow
Hail To The King
Soundchaser
Self-Blinded Eyes
LIVE IN BELARUS/MINSK, March 16th, 2019, Club Republic
Innocent
Self-Blinded Eyes
Hands Are Tied
This day they release the second single named 'Bought And Sold', together with a lyric video that you can watch here:

Victor states:
""Rush Of Death" is not only the heaviest ALMANAC album yet, it is also like a best-of of my musical style: heavy guitar riffs, bombastic orchestrals, multi-facetted melodies and fast solos. All those who liked my 'Suite Lingua Mortis', that I wrote for the RAGE album "Speak Of The Dead", can find the orchestral second part, "Suite Part II" on the upcoming ALMANAC album. The powerful song 'Bought And Sold' is one of five songs dealing with the history of gladiators. 
It's the thirst for blood that leads the audience to the arena. It's the craving for sensation that paves the way for the bloodstained show. Whoever may win this fight – the theatre of pain and its actors are real. The blood is real, the torture is real, death is real. Take your wooden seat and let the secutor draw the sword. You may say it's a heroic fight or you might think it's a game played by the rich men for the sake of killing. Let the show begin.
When death becomes a feast the human essence shows its real face. When human beings become puppets the audience is pleased. The fight is over and you're back in your cell waiting for your next opportunity to live or die in the sand. What's on your mind when the only way out is the fight when blood flows into your muscles for the purpose of being a death machine and finally being killed."
The first single:
Predator: https://youtu.be/f8y_o4ufXUY
Links:
https://www.almanac.band/
https://www.facebook.com/AlmanacVS.band/?fref=mentions
Source of Information: NUCLEAR BLAST Markus Wosgien
Nightwish – announce new studio album HUMAN. :II: NATURE. to be released on April, 10th
6. February 2020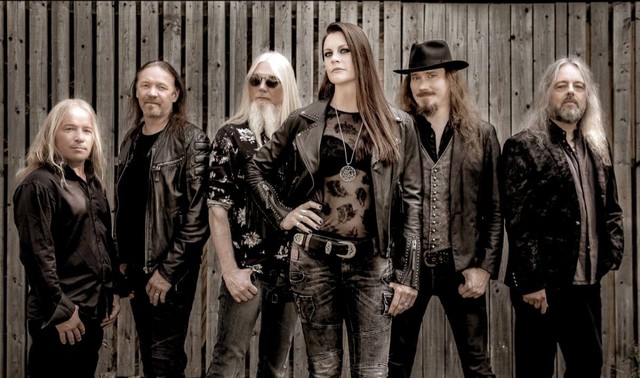 When Finnish sextet NIGHTWISH announce a new studio album people tend to take notice. They know that something special is brewing. Band leader Tuomas Holopainen once said that whenever he creates a new record he has the intention of capturing something rare and unique, a monument and a true album experience. In 2020 he's certain to achieve his objective once again. NIGHTWISH have completed the recordings for their 9th studio album and are proud to announce the title, artwork (above) and tracklisting. 'HUMAN. :II: NATURE.' will be released on 10th April 2020. The long-awaited record, following 2015's critically-acclaimed 'Endless Forms Most Beautiful', will be a double album containing 9 tracks on the main CD and one long track, divided into eight chapters on CD 2.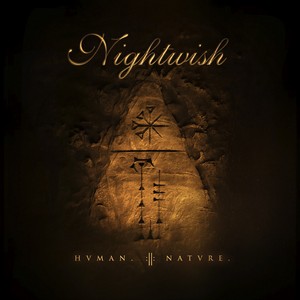 Tracklist:
Disc 1:
Music
Noise
Shoemaker
Harvest
Pan
How's The Heart?
Procession
Tribal
Endlessness
Disc 2:
All The Works Of Nature Which Adorn The World – Vista
All The Works Of Nature Which Adorn The World – The Blue
All The Works Of Nature Which Adorn The World – The Green
All The Works Of Nature Which Adorn The World – Moors
All The Works Of Nature Which Adorn The World – Aurorae
All The Works Of Nature Which Adorn The World – Quiet As The Snow
All The Works Of Nature Which Adorn The World – Anthropocene (incl. "Hurrian Hymn To Nikkal")
All The Works Of Nature Which Adorn The World – Ad Astra
'HUMAN. :II: NATURE.' was recorded from August to October 2019 at Röskö campsite, Petrax Studios and Troykington castle, as well as Finnvox Studios, by Tero Kinnunen, Mikko Karmila and Troy Donockley. The mixing was done by Mikko Karmila at Finnvox, with Tuomas Holopainen and Tero Kinnunen. Mastering was done by Mika Jussila at Finnvox.
Links:
http://www.nightwish.com/
https://www.facebook.com/nightwish/
Source of Information: NUCLEAR BLAST Markus Wosgien
Crematory – Releases New Single And Video "Unbroken"
6. February 2020
CREMATORY remains Unbroken – a somber ode to transience, love and pain
Prepare for an electrifying synergy of industrial harshness and dimness: German pioneers of European gothic metal, CREMATORY, have released their new single, "Unbroken", off of their upcoming eponymous album, to be released via Napalm Records on March 6, 2020.
Along with a flashing and energetic music video, the monarchs of the night enter their manifestation of autonomy with the second single and title track "Unbroken", featuring Robse of the German power metal band EQUILIBRIUM. The track impressively represents the quintessence of their upcoming album – the unmistakable, honest message is to stand up for yourself and fight all demons, no matter what your life throws at you.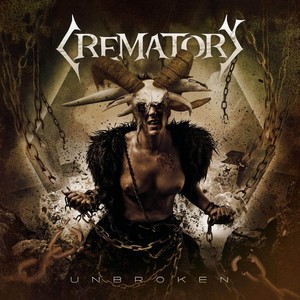 Tracklist:
Unbroken
Awaits Me
Rise And Fall
Behind The Wall
The Kingdom
Inside My Heart
The Downfall
My Dreams Have Died
I Am
Broken Heroes
A Piece Of Time
Voices
Abduction
As Darkness Calls
Like The Tides
CREMATORY remain themselves and draw in new listeners with their renowned brutality and expressive strength. Robse's forceful and raspy growls mixed with Felix Stass' remarkable voice underline this proper blackness in an industrial guise. The standout track proves that CREMATORY is still at the top of the scene and highlights the bold message: Unbroken – we still keep on fighting.
CREMATORY on the new single:
""Unbroken" is a tribute and a thanks to our loyal fans, who have been supporting and encouraging us for over 29 years. Playing in a band is like being in a relationship – there will always be ups and downs and you have to solve all that to become stronger than ever!"
The first single:
The Downfall: https://youtu.be/mzcZ54w7_9A
Links:
http://www.crematory.de/
https://www.facebook.com/CREMATORY/
https://www.youtube.com/c/CrematoryDe
Source of Information: Napalm Records, Photo: Stefan Heilemann