Exciter – chystaný album
7.3.2020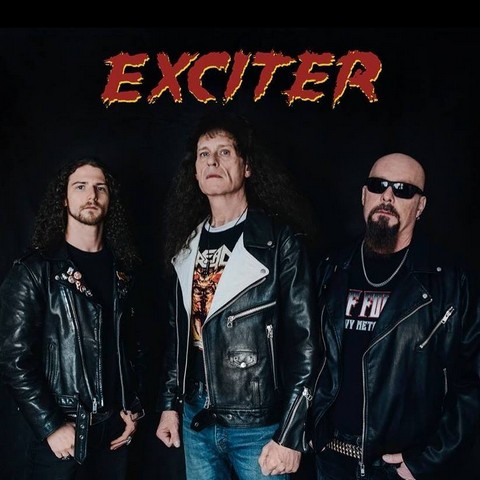 Bubeník a spevák v jednej osobe Dan Beehler povedal pre austrálsky magazín Metal Mal, že kapela chystá novú platňu. Posledný počin Death Machine vydali v roku 2010.
,,Momentálne pracujeme na novom albume. A akonáhle budeme mať zmluvu aj ho nahráme. Bude to s novým gitaristom Danielom Dekayom. Je to Exciter 2020 a sme nadšení. Naozaj chceme nahrať nový album." – povedal.
Taktiež povedal pár slov ku gitaristovi Dekayovi, ktorý do kapely prišiel koncom roka 2018 ako náhrada za pôvodného člena Johna Ricciho:
,,Obaja (Dan Beehler a basák Allan Johnson) cítime, že mame najlepšiu zostavu Exciter. Dan žije v Toronte, ale pochádza z Ottawy, nášho rodného mesta. Poznáme sa vďaka spoločným priateľom a mojej dcére. Pôsobil v miestnej kapele s názvom Aggressor, ktorú som viackrát videl. Jeho otca som stretol mnohokrát."
Linky:
http://longlivetheloud.com/
https://www.facebook.com/excitercanada/
Zdroj: Blabbermouth, Foto Exciter: Laura Collins-Music Photography, Foto Daniel Dekay: https://www.metal-archives.com/
Insania – chystaný album
7.3.2020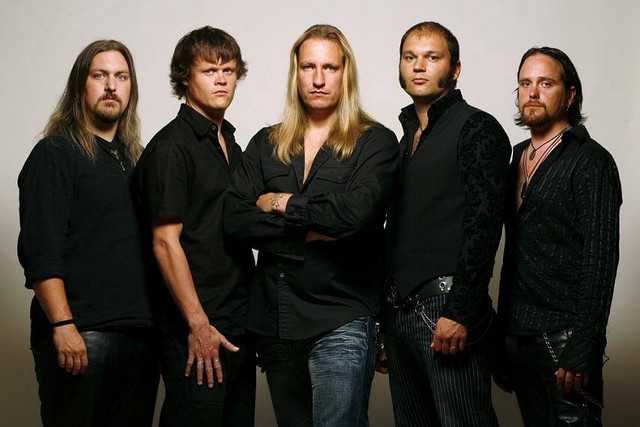 Švédski melodici Insania usilovne na novom albume, ktorý bude nástupcom Agony – Gift of Life. Ten bol vydaný ešte v roku 2007.
Linky:
https://www.facebook.com/InsaniaStockholmOfficial/
Zdroj: https://www.facebook.com/InsaniaStockholmOfficial/
Vader – prvý singel z chystaného albumu
6.3.2020
Death metaloví veteráni Vader z Poľska 1. mája vydajú 16. štúdiový album Solitude In Madness. O vydanie sa postarajú Nuclear Blast.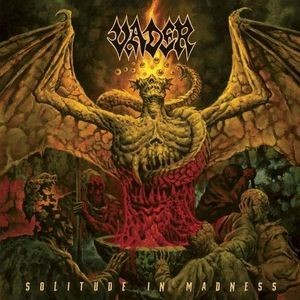 Tracklist:
Shock And Awe
Into Oblivion
Despair
Incineration Of The Gods
Sanctification Denied
And Satan Wept
Emptiness
Final Declaration
Dancing In The Slaughterhouse
Stigma Of Divinity
Bones
Predstavu o jeho kvalitách si môžete urobiť pozretím lyric videa k prvému singlu – Shock And Awe:

Linky:
www.vader.pl
https://www.facebook.com/vader
Zdroj: Blabbermouth, Foto: https://www.metal-archives.com/
Hexx – nový album toto leto
5.3.2020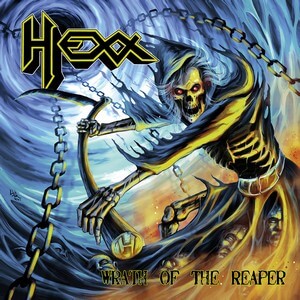 Legendárni Bay Area power/thrasheri Hexx vydajú toto leto 5 štúdiový album nazvaný Entangled In Sin. Vydanie budú mať na starosti High Roller Records. Dostupný bude v klasických formátoch (vinyl, CD, digitálny stream/download).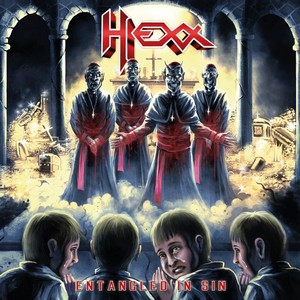 Nahrávka vznikala pod producentským dohľadom známeho Barta Gabriela, ktorý sa podieľal aj na jej masteringu. Na nahrávanie a mixáž dozeral Tim Narducci. Cover vytvoril taliansky umelec Roberto Toderico, ktorý pracoval s kapelami ako Sinister, Thanatos a Asphyx.
Pred samotným albumom ešte vyjde exkluzívny 7 palcový vinyl singel s dvoma klasickými skladbami – Night Of Pain a Terror, ktoré boli nahraté súčasnou zostavou.
Linky:
www.facebook.com/officialhexx
Zdroj: Bart Gabriel, Foto: Glenn Herring