Deep Purple presunuli dátum vydania chystaného albumu
3.4.2020
Na ohlásenú novinku hard rockovej legendy Deep Purple – Whoosh! si budeme musieť nejaký ten čas počkať. Termín vydania sa posúva na august. Daný album mal vyjsť 12. júna. Dôvodom je súčasná situácia okolo koronakrízy.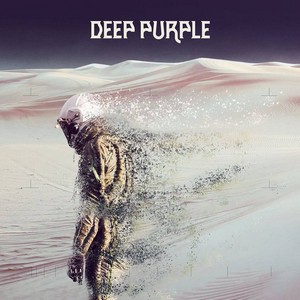 Tracklist:
Throw My Bones
Drop The Weapon
We're All The Same In The Dark
Nothing At All
No Need To Shout
Step By Step
What The What
The Long Way Round
The Power Of The Moon
Remission Possible
Man Alive
And The Address
Dancing In My Sleep
Linky:
http://www.deeppurple-infinite.com/
https://www.facebook.com/officialdeeppurple/?fref=ts
Zdroj:Blabbermouth
Beyond the Black – prvý singel z chystaného albumu
3.4.2020
Symfonici Beyond the Black zverejnili lyric video k skladbe Golden Pariahs, prvému singlu z chystaného albumu Hørizøns. Ten bude vydaný 19. júna 2020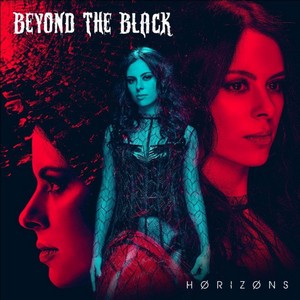 Tracklist:
Horizons
Misery
Wounded Healer (feat. Elize Ryd)
Some Kind Of Monster
Human
Golden Pariahs
Marching On
You're Not Alone
Out Of The Ashes
Paralyzed
Coming Home
I Won't Surrender (Feat. Tina Guo)
Welcome To My Wasteland
Linky:
https://www.beyondtheblack.de
https://www.beyondtheblack-shop.com
https://www.facebook.com/beyondtheblackofficial
https://www.napalmrecords.com
https://www.airforce1.tv
Zdroj: Napalm Records, Foto: Chris Heinrich
POWER 5 chystají reedici alb
4.4.2020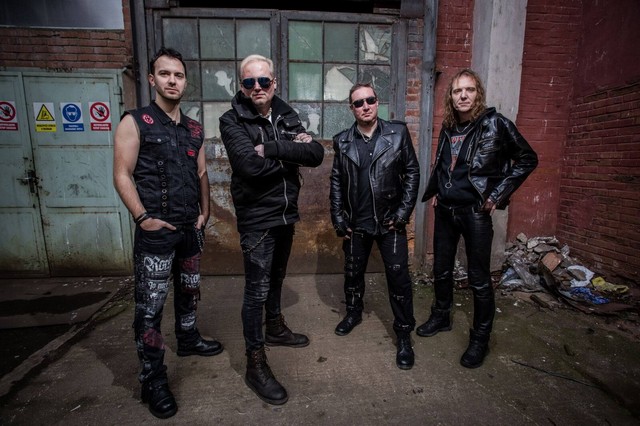 Valašská heavy metalová formace POWER 5 chystá digitální reedici všech svých alb, které dnes už nejsou fanouškům k dispozici.
"Při diskuzi s fanoušky nad playlistem našich koncertů jsme si uvědomili, že noví a mladí fandové neznají naše staré desky. Ty vyšly ve své době na CD a jsou dávno vyprodané. A tyto desky nejsou dostupné ani nikde na internetu. Mladší a noví fanoušci, ale třeba i novináři, tak nemají možnost naše staré písničky znát nebo poznat". vysvětluje důvody digitální reedice zpěvák skupiny Olin Škrabal.
Reedice alb skupiny POWER 5 proběhne digitální formou a nebudou tedy lísovány nové CD. Pro fanoušky, kteří chtějí hudbu streamovat zdarma, budou jednotlivé desky k dispozici na kapelním kanálu na YouTube a také na mobilních aplikacích.
Ti kteří chtějí skladby vlastnit a tím také podpořit skupinu, ti si je budou moci koupit v digitální podobě.
K tomu Olin dodává: "Byly i úvahy o tom, že by jsme desky vydali formou nějakého výročního CD nebo LP paketu. Ale jedná se o nákladnou záležitost a všichni dobře víme jak je to dnes s prodejem CD. Tak jsme nakonec zvolili digitální variantu. Ale zase jsme si dali tu práci, že jednotlivé skladba zveřejněné na YouTube budou opatřeny texty, takže každá skladba bude vlastně samostatné lyric video."
Jednotlivé desky budou zveřejňovány v průběhu jara. A na FB profilu skupiny budou vycházet články k historii vzniku jednotlivých desek. Členové skupiny tam také dopodrobna rozeberou vždy několik zajímavých skladeb z jednotlivých desek.
Skupinu Power 5 lze také najít na oblíbené streamovací službě Spotify. "Na Spotify jsme umístili naše poslední CD Talisman, jehož součástí bylo také Best of album. Takže některé staré skladby se nachází také tam".
Toto reediční vzpomínání je předznamenáním roku 2021, kdy skupina POWER 5 oslaví 25 let na scéně a má v plánu vydat zcela nové řadové album.
www.power5.cz
www.facebook.com/power5band
www.youtube.com/user/power5cz
Tlačová správa
TISKOVÁ ZPRÁVA (1. dubna 2020)
Fanoušci českého speed metalu budou mít žně. SteelFaith chystají nové album, ze kterého představují první singl
Severočeská power/speedmetalová kapela SteelFaith chystá nové album. Jak bude znít, napovídá aktuální singl Hluboko v nás, který byl natočen během února v Babylon Studios. Právě zde vznikne i nová řadovka, která naváže na velmi pozitivně přijatý debut Propustka z nebe z roku 2016.
Nový singl si můžete poslechnout zde: https://www.youtube.com/watch?v=5f-LVk4YxPI
"Na materiálu pro novou desku pečlivě pracujeme, předpokládáme, že tentokrát překonáme i 30 minut hrací doby," usmívá se kytarista Ondra Vašaš a dodává, že o tvorbě alba bude kapela pravidelně informovat na svých facebookových stránkách. Novinky fanoušci naleznou také na Instagramu.
Ačkoliv singl uhání v mantinelech dlouhohrající debutu, výsledná nahrávka by měla být o něco barevnější. "Hudebně budeme více míchat různé subžánry metalu, někde dokonce odbočíme od našeho oblíbeného speed/poweru. Každopádně stylového obratu o 180 stupňů se fanoušci bát nemusí, máme svůj typický rukopis, ten nezapřeme. Textově se klasicky věnujeme hořkosladkým událostem z života, ale pozitivní stránka snad převládá," dodává Ondra Vašaš.
SteelFaith pocházejí z Lovosic. Vznikli v roce 2006 pod vlivem kapel jako Helloween nebo Gamma Ray. Výrazným prvkem kapely je zpěvačka Mirka Holemá, která je známá i z působení v RockOpeře Praha.
Kromě zmíněného alba Propustka z nebe (k poslechu mimo jiné na Spotify a iTunes) mají SteelFaith na kontě EP z roku 2014 a digitální singl z roku 2018.
Kontakt: steelfaithcz@gmail.com
Václav Votruba