Alestorm – tretí singel z chystaného albumu
14.5.2020
Novinka škótskych ,,pirátov" Alestorm – Curse of the Crystal Coconut vyjde čo nevidieť. Stane sa tak 29. mája.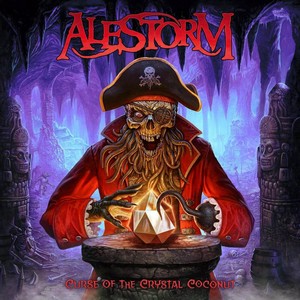 Tracklist:
Treasure Chest Party Quest
Fannybaws
Chomp Chomp
Tortuga
Zombies Ate My Pirate Ship
Call of the Waves
Pirate's Scorn
Shit Boat (No Fans)
Pirate Metal Drinking Crew
Wooden Leg Pt. 2 (The Woodening)
Henry Martin
Dnes zverejnili videoklip k skladbe Fannybaws, tretiemu singlu z danej platne. Jej témou je príbeh piráta Phann'aiga Bhalla, ktorý zabil obrovského kalmára a bojoval proti Vikingom.
Predošlé single:
Treasure Chest Party Quest: https://youtu.be/c4LNJfFjEvw
Tortuga: https://youtu.be/XWLJ5wIXu-U
Linky:
https://www.alestorm.net
https://www.facebook.com/alestormband
https://www.alestorm.napalmrecords.com
https://www.alestorm.napalmrecords.com
Zdroj: Napalm Records, Foto: Elliot Vernon
Chystaný debut kapely Tima ,,Rippera" Owensa a K.K. Downinga
13.5.2020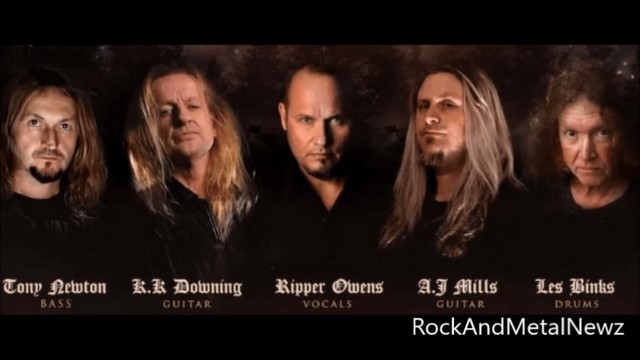 Chystaný debut KK's Priest je takmer hotový, potrebuje už iba zmixovať a zmastrovať. Kapela čaká na otvorenie štúdii. Uviedol to gitarista KK Dowining na webe kapely.
KK's Priest sú formáciou kde svoje sily spojili KK Dowining a Tim ,,Ripper" Owens, ktorý v spieval v Judas Priest v rokoch 1996-
2003. Okrem ich dvoch tam nájdete aj bubeníka Lesa Binksa, taktiež bývalého člena Judas Priest (1977-1979). Ďalšími spoluhráčmi sú gitarista A. J. Mills (Hostile) a basák Tony Newton (Voodoo Six.).
Spomínaná platňa vyjde pod hlavičkou Explorer1 Music Group. Okrem toho budú nasledovať aj koncerty, kde odznejú nové skladby, aj klasiky Judas Priest.
Linky:
https://www.kkspriest.com/
https://www.facebook.com/KKsPriest/
Zdroj: Blabbermouth, Foto: reprofoto Youtube/rockandmetalnewz
Obliterate – chystaný album
13.5.2020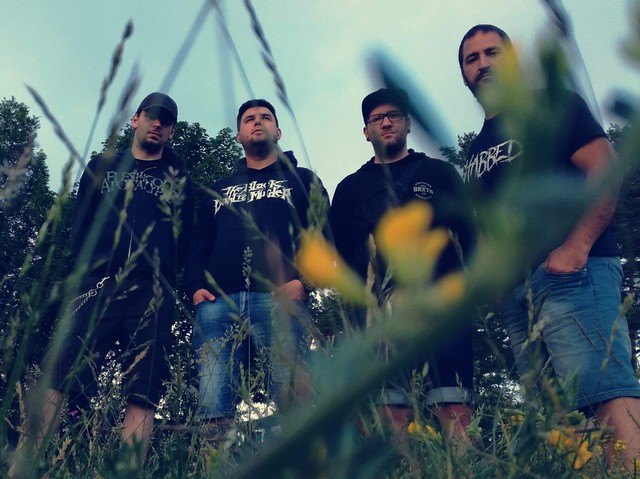 Košickí death/grindcoristi Obliterate chystajú nástupcu posledného počinu EP-čka Universe, Milk, Structures z roku 2018. Predstavu o ňom si môžete spraviť z tohto videa:
Linky:
https://www.facebook.com/obliterate.official/
https://bandzone.cz/obliterate
https://www.youtube.com/channel/UCdNlej1dXsro0RoXUfLBdUg
https://itunes.apple.com/us/album/universe-milk-structures-ep/1442677200?app=apple%20music&ign-mpt=uo%3D4
https://open.spotify.com/album/0qqMOIpbxSajrRSIOk6s8F
https://play.google.com/store/music/album/Obliterate_Universe_Milk_Structures?id=Bsxuzyiman3xyp5hh2zmy3lpp3u
https://www.amazon.com/Universe-Milk-Structures-Obliterate/dp/B07KKZPH4R/
Zdroj: Ivan Babilonsky
POWER 5 vydávají v reedici první album Progres time
11.5.2020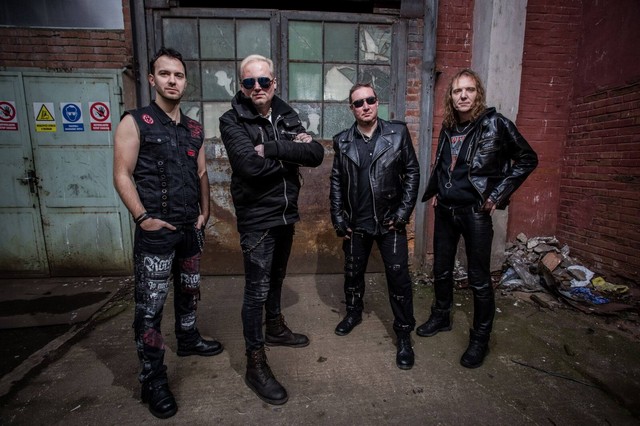 Valašská heavy metalová formace POWER 5 vydává v digitální reedici jejich první album Progres time. To vyšlo v roce 1997 v době, kdy se skupina přetvářela ze skupiny hrající převzaté skladby na skupinu koncertní. A přestože v repertoáru měla hlavně hard and heavy skladby světových interpretů, jejich první kroky vedly do prog/heavy rockových vod. Silně progresivně laděné album bylo zjevením nejen pro jejich fanoušky, ale také pro novináře a hudební publicisty.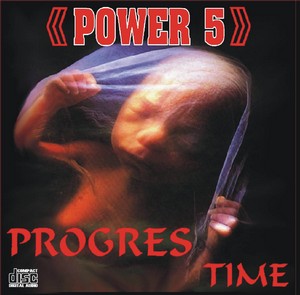 "V době vydání jsme byli silně ovlivnění skupinami Queensryche, Rush či Dream Theater a to se na albu hodně projevilo. Ale i přes určitou komplikovanost se třeba otvírák Hvězdná brána stala na dlouhou dobu jedním z taháků našich živých vystoupení" říká jeden ze zakládajících členů POWER 5 zpěvák Olin Škrabal.
Digitální reedice CD Progres Time je k dispozici zdarma na YouTube profilu skupiny. Reedice má formu streamu a všechny skladby jsou zveřejněny formou lyric videa. Desku lze poslouchat také na Spotify a dalších streamovacích službách.
Fanoušci, kteří chtějí skupinu podpořit a chtějí skladby vlastnit, si mohou desku Progres time koupit v MP3 shopu na Bandcampu.
Kdo má zájem se o albu dozvědět víc historických informací, může sledovat FB skupiny, kde budou vycházet vzpomínky ke vzniku alba, nebo některých skladeb. V digitální reedici vyjdou postupně další alba skupiny POWER 5.
Power 5 – Progres Time stream link:
YouTube – https://www.youtube.com/watch?v=AJvVSOFOkyI&list=PLphig4LmMcDICXc4dQm1w28HKEsuGy8zF
Spotify – https://open.spotify.com/album/3gjOoEZZQAxuzgkobp5AW1
Bamdcamp – https://power5.bandcamp.com/album/progres-time
TZ 2/2020
www.power5.cz
www.facebook.com/power5band