Dočkáme sa novej muziky od Tonyho Iommiho
28.5.2020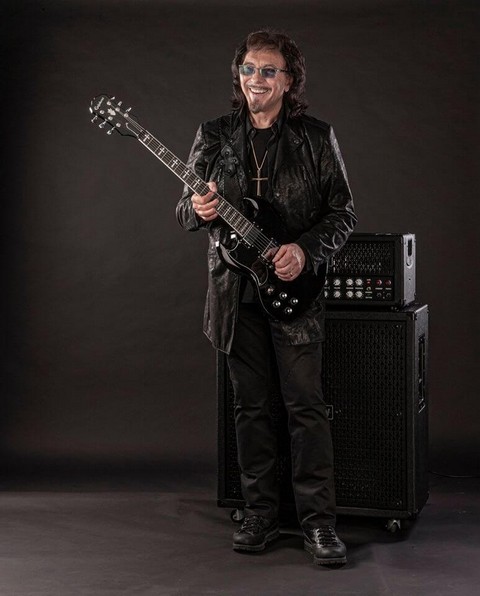 Legendárni Black Sabbath po rozlúčkovom koncerte v roku 2017 ukončili svoju činnosť. No ich gitarista Tony Iommi sa pravdepodobne nechystá definitívne ,,zavesiť gitaru na klinec" Pre magazín Guitar World porozprával o svojich chystaných plánoch.
,,Chcem začať pracovať na určitých veciach. Minulý rok som rozrobil niekoľko nápadov, ale doteraz som s nimi nič nespravil. Pracujem ďalej s Mikom Exeterom, ktorý už dlhé roky pracuje pre mňa ako zvukový inžinier a taktiež remixujem starý koncertný záznam Black Sabbath z 1995 (Tony Martin/Cozy Powell/Neil Murray) a skutočne sme sa na tom namakali. No Mikovi som však povedal – ,,Ako náhle to skončíme, musíme začať so skladaním riffov…."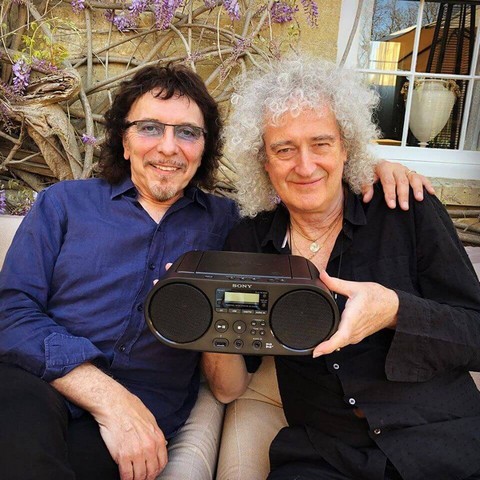 Spolupráca s Brianom Mayom?
Taktiež uviedol: ,,Pred niekoľkými mesiacmi prišiel za mnou Brian May (Queen), spoločne sme si sadli a niečo nahrali. A povedal som ,,Musíme s tým niečo urobiť"… Pretože sme hovorili o odložených nápadov, tak som mu dal tri alebo štyri CD plné riffov. Ale viete, stále je zaneprázdnený s Queen. Ale keď nastane správny čas, predpokladám že niečo spravíme.
Linky:
https://www.iommi.com/
https://www.facebook.com/tonyiomm/
Zdroj: Blabbermouth
Hinayana – zmluva s Napalm Records
27.5.2020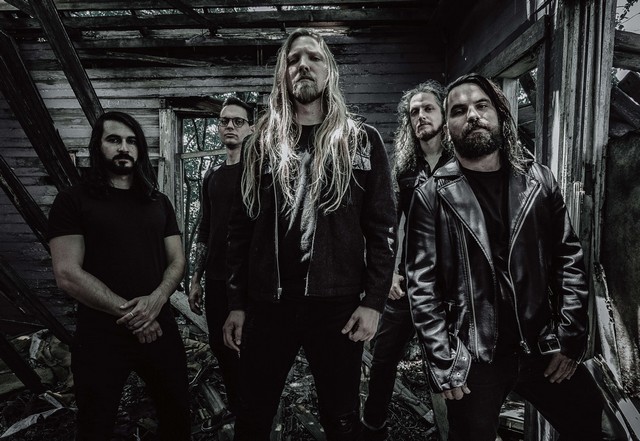 Melodickí death/doom metalisti Hinayana z Texasu sa upísali gigantu Napalm Records!
Dané teleso bolo pôvodne založené v roku 2014 ako one man project speváka a gitaristu v jednej osobe Caseya Hurda. Debutový album vydali v roku 2018. Hudba je postavená hlavne na melodickom death metale, no špecialitou sú atmosféricko-doom metalové prvky.
Linky:
https://www.facebook.com/hinayanamusic/
Zdroj: Napalm Records, Foto: Jackie Schutza
Nový album Amaranthe vyjde 28. augusta
26.5.2020
Skvelé správy zo Švédska: Modern metalisti Amaranthe dokončili nahrávanie nového albumu. Taktiež zverejnili aj dátum jeho vydania – šiesta platňa Amaranthe vyjde presne 28. augusta. Kapela tak uviedla na digitálnej tlačovej konferencii minulý víkend.
Ďalšie podrobnosti budú oznámené čoskoro.
Linky:
http://amaranthe.se/
https://www.facebook.com/AmarantheBand/
Zdroj: NUCLEAR BLAST Philipp Adelsberger, Foto: Jenny Milz
 POETRY IN TELEGRAMS – nové video
28.5.2020
POETRY IN TELEGRAMS prichádza pri príležitosti svojich siedmych narodenín s obrazovou kolážou filmára Petra Čermáka k piesni Accidental Happiness. Singel pochádza z CD I, Koheleth, ktoré má za sebou minuloročnú nomináciu na Radio_Head Awards. Hlavou Poetry in Telegrams je gitarista a spevák Johny Štefeček a na nahrávkach mu hosťujú známe svetové mená. Inak tomu nebolo ani v tomto prípade – bicie na EP nahral výnimočný Marco Minnemann (GER/USA), ktorého poznáme najmä zo superskupiny The Aristocrats či konkurzu na post bubeníka v Dream Theater. O zvuk sa už tradične postaral Roland Grapow (Grapow Studios).
Linky:
www.poetryintelegrams.com
www.facebook.com/poetryintelegrams
www.poetryintelegrams.bandcamp.com
www.youtube.com/user/poetryintelegrams
www.twitter.com/PoetryInT
Zdroj: Johny Stefecek