Northtale sa rozišli s Christianom Erikssonom
4.6.2020
Šok na melodickej scéne. Švédsko-americká superkapela Northtale, ktorá minulý rok vydala veľmi cenený debut Welcome to Paradise sa rozišla so spevákom Christianom Erikssonom (ex Twilight Force).
Podľa gitaristu Billa Hudsona sa to stalo kvôli viacerým dôvodom. Tým hlavným boli hudobné nezhody, ktoré sa ukázali hlavne pri skladaní nasledovníka Welcome to Paradise.
K rozchodu došlo už vo februári a kapela momentálne hľadá zaň náhradu. Daný proces sa pomaly, ale isto chýli ku koncu.
Linky:
https://www.facebook.com/NorthtaleOfficial/
Zdroj: NUCLEAR BLAST Markus Wosgien, Foto: Felipe Machado Franco
Zomrel pôvodný basák The Sweet
4.6.2020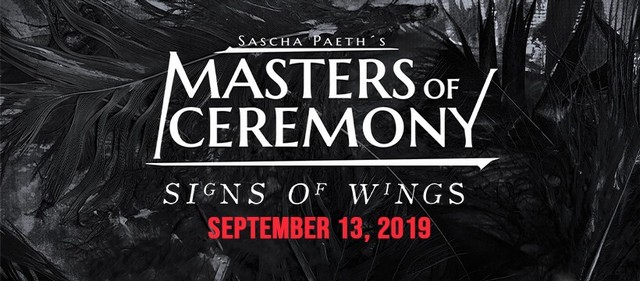 A budeme tu mať aj smutnú správu. Vo veku 72 rokov zomrel pôvodný basgitarista hard/glam rockovej legendy The Sweet. Správu potvrdil gitarista Sweet – Andy Scott.
V statuse na fb napísal: ,,Bol iba jeden. Som v koncoch. Zomrel Steve Priest. Jeho manželka Maureen a ja sme boli v kontakte. Aj keď mal zdravotné problémy, nemyslel som si, že sa to stane.
Bol to najlepší basgitarista, s akým som kedy hral. Ohlas našej spoločnej kapely – The Sweet bol fakt silný. Od roku 1970 sme začali naše hudobné dobrodružstva. Nakoniec podľahol volaniu srdca a presťahoval sa do USA. Najprv v New Yorku, potom L. A.
Odpočívaj v pokoji bratu"
The Sweet patria medzi najväčšie legendy hard/glam rocku. V 70-tych rokoch sa preslávili hitmi ako Blockbuster, Hellraiser, Ballroom Blitz, Fox on the Run… Obľúbení boli aj vo vtedajšom Československu.
Z pôvodnej zostavy (Brian Connolly – spev, Andy Scott – gitary, Stephen Norman Priest – basa, Mick Tucker – bicie) už žije iba spomínaný Andy. Ďalej vystupuje pod značkou Sweet a na koncertoch hráva pôvodne hity kapely.
R.I.P.
Linky:
https://www.facebook.com/TheSweetOfficial/
Zdroj: Blabbermouth, Foto: https://www.facebook.com/Steve-Priest-316743015078741/
Tuzemští SOMNIATE streamují první skladbu z připravovaného červnového alba "The Meyrinkian Slumber"
4.6.2020
SOMNIATE jsou nový blackmetalový soubor tvořený členy BRUTALLY DECEASED, ET MORIEMUR, MALLEPHYR či HEAVING EARTH. Za nekompromisní produkcí jejich debutu "The Meyrinkian Slumber"stojí Sébastien Tuvi / BST Studio (AOSOTH, VI, THE ORDER OF APOLLYON atd.).
Pětiskladbové koncepční album je ovlivněno magickým realismem Gustava Meyrinka a jeho zásadním dílem "Golem". Vychází 30. června na CD/LP (LAVADOME PRODUCTIONS), MC formátu (CLOVEN HOOF).
Exkluzivní live premiéra souboru se uskuteční na ENTER THE ETERNAL FIRE festivalu ve Volyni 24. – 25. 7. 2020.
První zveřejněnou skladbou je "Of Fragrance and Light" – ke slyšení na YouTube, Bandcampu, Spotify a dalších platformách. Odkazy k poslechu naleznete níže:
https://youtu.be/SlYzpiQcj3U
https://lavadome.bandcamp.com/track/of-fragrance-and-light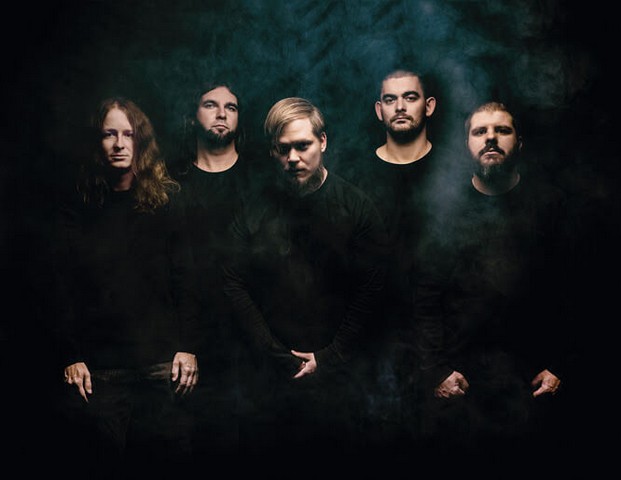 Seznam skladeb alba:
The Sleepless Stone
 Rephaim
 In Bone Incorruptible
A Penitentiary Triptych
Of Fragrance and Light
Celkový čas: 32:02
Členové kapely:
Zdeněk Klekner • zpěv
Marek Štembera • kytary, zpěv
Aleš Vilingr • kytary
Adam Kulich • basa
Tomáš Mařík • bicí
SOMNIATE:
www.somniate.net
facebook.com/somniateofficial
instagram.com/somniateofficial
LAVADOME productions:
store.lavadome.org
facebook.com/lavadome
http://lavadome.bandcamp.com
CLOVEN HOOF:
www.clovenhoof.org
Zdroj: Jan – Lavadome
Desetileté přátelství zpečetěno společným albem. Experimentátoři Drom a Tengri vydali splitko na červeném vinylu
1.6.2020
Pod tímto krátkým názvem se nachází společné album kapel Drom a Tengri, které vyšlo koncem května na vinylu a v digitální formě u pražského vydavatelství MetalGate. Nabízí pět delších skladeb, které spojuje chuť k experimentování, důraz na atmosféru a posouvání vlastních hranic. Pro fanoušky alternativního pojetí tvrdé rockové muziky se jistě jedná o jednu z nejočekávanějších tuzemských událostí letošního jara.
Liberečtí Drom, kteří patří k čelním představitelům českého post-metalu, se ve svých skladbách zabývají mezilidskými vztahy. "Je to vlastně takový nástřel k další dlouhohrající desce. Splitko je pro nás příležitost si toto téma vyzkoušet," říká kytarista a zpěvák Charlie. Dodává, že celkový koncept UR je skrytý, nevytváří dohromady ucelený příběh. "Je abstraktní, trochu metafyzický. Jako zrození."
Jak je u Drom zvykem, nestojí na místě, vyvíjí se, byť se žádné stylové kotrmelce samozřejmě nekonají. "Myslím, že už jenom tím, že člověk žije, se neustále někam posouvá. Nezměnili jsme styl, nehrajeme najednou powerviolence, ale nové prvky se pomalu snažíme vsouvat téměř na každou naši nahrávku. Otázka zní, jestli je posluchač dostatečně soustředěný na to, aby ten vývoj dokázal vnímat. Doba je rychlá a naše skladby dlouhé. A tohle není hudba k rychlé konzumaci," přemítá Charlie.
Zatímco Drom využili splitko pro ochutnávku aktuální tvorby, Tengri sáhli po dvou starších skladbách. "Poprvé jsme ale použili vokály," říká basák Martin. "Nahrávka je také debutem pro bubeníka Danila v našich řadách."
Tengri, hrající atmosférický post-rock, staví svou muziku především na prožitku ze společného hraní. "Máme ho i jako ventil pro emoce, ať už jsou jakékoliv. Skládání je vlastně jen jejich zhudebnění," popisuje Martin.
Vinyl si můžete objednat na webu www.metalgate-eshop.cz. Vychází jako gatefold, jehož součástí je booklet vytištěný na průhledném červeném papíře. Červená a transparentní bude i samotná deska.
Album se postupně objeví také v digitální podobně na nejrůznějších platformách jako Spotify, Google Play, Amazon nebo Supraphononline.
Seznam skladeb: Jsi světlo, tak neboj (Drom) / – (Drom) / Potomci vědění (Drom) / Buďme jako voda, která všechno očistí (Tengri) / Buďme jako země, která všechno vydrží (Tengri)
Tlačová správa
www.metalgate.cz
admin@metalgate.cz