Benediction – prvý singel z chystaného albumu
7.8.2020
Tento rok vyjde nástupca, približne 12 rokov starého albumu anglických death metalistov Benediction – Killing Music. Platňa bude maž názov Scriptures a dátum vydania je stanovený na 16. októbra. Nahrávaná bola v v štúdiu Grindstone pod dohľadom producenta Scotta Atkinsa. Kapela informovala len toľko, že to bude 100 %-ný Benediction so všetkým, čo k tomu patrí.
Tracklist:
Iterations Of I
Scriptures In Scarlet
The Crooked Man
Stormcrow
Progenitors Of A New Paradigm
Rabid Carnality
In Our Hands, The Scars
Tear Off These Wings
Embrace The Kill
Neverwhen
The Blight At The End
We Are Legion
O kvalitách chystanej nahrávky sa môžte presvedčiť z prvého singlu – Rabid Carnality:
Linky:
https://www.facebook.com/pages/Benediction/463721850351250
http://benedictionband.bigcartel.com/
Zdroj: Blabbermouth , Foto: Robert Schmidt
Equilibrium – nový singel
7.8.2020
Známa nemecká epick/folk metalová kapela Equilibrium zverejnila nový singel One Folk.
Linky:
https://equilibrium-metal.net/en/
https://www.facebook.com/equilibrium
Zdroj: NUCLEAR BLAST Leoni Dowidat
Zomrel bývalý bubeník Machine Head a Crowbar
5.8.2020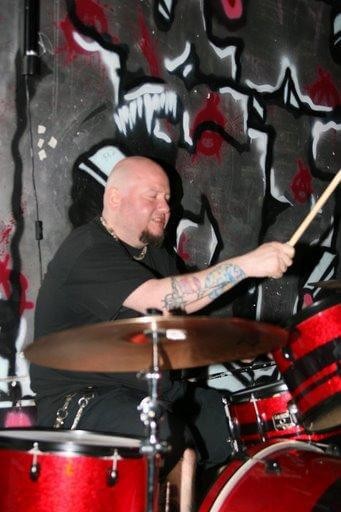 Tony Costanza, bývalý bubeník Machine Head, Crisis a Crowbar, náhle zomrel vo veku 52 rokov. Podľa slov Afzaala Nasiruddeena, bývalého spoluhráča z kapely Crisis, Constanza zomrel v spánku. Bližšie informácie zatiaľ neboli zverejnené.
R.I.P.
Zdroj: Nme, Foto: www.metal-archives.com
Tisková zpráva (6. 8. 2020)
 Alike mají venku nový klip ke skladbě Selfish Dreams!
 Loňskou řadovku Desires, hopes and failures připomínají jihočeští Alike novým klipem ke skladbě Selfish Dreams. Podepsán je pod ním tým Factory Family.
"Skladbu jsem napsal už před pěti lety, ještě v době, kdy jsme hráli pod původním názvem a SweetWater Trick. Tehdy od nás nečekaně odešel bubeník, což vedlo k mnoha změnám, které vyvrcholily vznikem Alike. Jeho odchod mě inspiroval k napsání Selfish Dreams," vzpomíná zpěvák Karel Krejčí. "Jedná se o první song našeho prvního CD, zároveň song, kterým otevíráme koncerty. Myslím, že má stále co říct, byť nezakrývám, že mě tenkrát hudebně i textově ovlivnili Bring Me The Horizon, kteří jsou ze skladby cítit."
Velkou roli v novém klip hrají světelné efekty, které Alike využívají i na svých koncertech. "Na vzniku videa má podíl paradoxně i letošní koronakrize, protože díky ní jsme mohli využít nižší cenu za pronájem skvělého ateliéru Hexar Studios. Ve spolupráci s Davem a Sonym, kluky z Factory Family, jsme klip dali dohromady do týdne od rozhodnutí, že do videa půjdeme. Koncept už jsme měli delší dobu, stejně tak naprogramovaná světla na Selfiesh Dreams. Všechno šlo rychle a skvěle. Myslím, že se výsledek povedl," dodává Karel Krejčí.
Oficiální Youtube kanál Alike naleznete zde. Facebook zde.
Václav Votruba