Burning Witches – nová gitaristka
14.8.2020
Švajčiarske heavy metalové dračice Burning Witches, ktoré tento rok vydali album Dance with the Devil ohlásili zmenu v zostave. Gitaristku Soniu Nusselder nahradila Larissa Ernst. Momentálne pracujú v štúdiu na novom singli.
Linky:
https://www.facebook.com/burningwitches666/
https://www.instagram.com/burningwitchesofficial/
https://www.twitter.com/burningwitches/
https://www.nuclearblast.de/burningwitches/
Zdroj: NUCLEAR BLAST Benedikt 'Hanni' Brünnig, Foto:
Primal Fear – nový videoklip
14.8.2020
Primal Fear sa rozhodli nedávno vydaný album Metal Commando podporiť novým videoklipom – k skladbe The Lost & the Forgotten.
Linky:
https://www.primalfear.de/
https://www.facebook.com/PrimalFearOfficial/
Zdroj: NUCLEAR BLAST Markus Wosgien
Nacht Bult – prvý singel z chystaného albumu
13.8.2020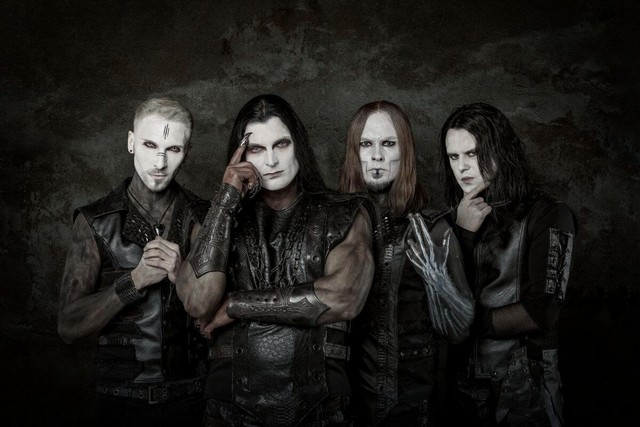 Nemeckí pionieri dark metalu Nachtbult avizovali, že 2. októbra vydajú nástupcu tri roky starého albumu Apostasie. Jeho názov bude Vanitas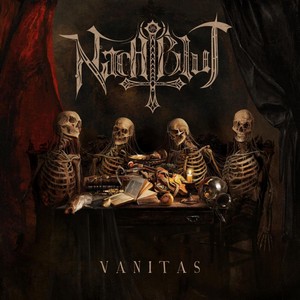 Tracklist:
Veritas
Vanitas
Leierkinder
Das Puppenhaus
Kaltes Herz
Nur In Der Nacht
Fürchtet Was Geschrieben Steht
Schmerz & Leid (feat. Chris Harms)
Meine Grausamkeit Kennt Keine Grenzen
Gegen Die Götter
Die Toten Vergessen Nicht
Prvým singlom je skladba Das Puppenhaus:

Linky:
http://nachtblut.com/
https://www.facebook.com/Nachtblutgefluester/
https://www.instagram.com/nachtblutofficial/
Zdroj: Napalm Records, Foto: Andreas Schieler
Steve Misik & Co – nová skladba
15.8.2020
Kapela Steve Misik & Co zverejnila nový singel Such is life
,,SUCH IS LIFE je pieseň o "civilizovanom človeku" o jeho duševnej nestabilite, náboženstve, obojstrannom rasizme a neúcte k prírode a domorodým ľuďom. V textoch filozofuje človek o predsudkoch a svojich skutkoch v živote. Skladba vznikla na podnet požiarov v Amazónii, v južnej Afrike a na Sibíri, zrazu však prišla aj celosvetová pandémia a psychické stavy ľudí boli dosť silne, preto som text usmernil, aj týmto smerom, keďže všetko so všetkým súvisí, a, kým všetci sedeli doma v karanténe, Amazónia sa ničila ešte viac… Dúfajme, že tieto ťažké časy prinútia každého zamyslieť sa a viac ľudí si uvedomí, že malé veci môžu priniesť skutočné šťastie do každodenného života. A dúfajme, že, keď táto pandémia vo svete skončí, každý ocení matku prírodu, voľný pohyb, rozhovory a stretnutia s blízkymi a ďalšími ľuďmi viac ako doteraz,…" – hovorí jej leader Steve Misik.
Na oficiálnom webe kapely si danú pieseň môžete stiahnuť zadarmo v plnej kvalite
Linky:
https://itunes.apple.com/es/artist/steve-misik-co./id1125708902
https://www.amazon.com/dp/B01M4MO5BJ/ref=sr_1_2?s=dmusic&ie=UTF8&qid=1477236315&sr=1-2-mp3-albums-bar-strip-0&keywords=Steve+Misik+%26+Co
https://open.spotify.com/artist/2XUcrOmD1MCmjP3tfDFPu6?si=b0OqPh34QYSIkkYGyBCoyQ
https://listen.tidal.com/artist/7931179
https://www.deezer.com/sk/artist/10567531
https://music.youtube.com/channel/UCyd5BEEXi4Bt9i0vgEAzSAA
https://www.stevemisikco.com/
FYZICKÉ CD K dispozícii tu: https://stevemisikco.bandcamp.com/
Zdroj: Steve Misik