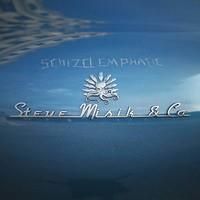 Toto je kapela s iným pohľadom na rockovú hudbu, alebo ako o sebe píšu sami: "Len si chceme zahrať, čo chceme, kedykoľvek máme chuť – to je motto tejto partie. Naším cieľom je vyjadrovať svoje city, nie uspokojovať komerciu!" Sympatický postoj pre človeka ako ja, čo má rád veci trocha inak. Album síce vyšiel už v roku 2016, ale ja som mala to potešenie vypočuť si ho až teraz a podľa mňa je to niečo, čo stojí za pozornosť.
Táto nahrávka sa dá vnímať ako spomienka na Štefana Totha, s ktorým kedysi Mišík založil kapelu Bermudy a ktorá zanikla po Tothovej predčasnej smrti. Aj pieseň My Waves na albume je spomienkou na tohto muzikanta, text k nej totiž vytvoril ešte Toth. Nájdete tu veľa zaujímavých hostí, Miro Barty (bicie), Robert Faltus (fujara), Norbert Varga (drumbľa), Francisco Jimenez zo Španielska (cajon a palmas), saxofonistka Felicity a Danny Griffin (tibetský spev).
Od začiatku vám bude jasné, že páni sa hudbou predovšetkým bavia. Nenájdete tu nijaký výrazne prevažujúci štýl, len 10 viac ako zaujímavých skladieb, kde chvíľami počujete jazz, blues, metal, alternativ rock, flamenco a funky alebo folklórne prvky. Dokonale zohratá partia ľudí a výborná muzika, ktorá si ide svojou cestou a jednoducho vás vezme so sebou a budete si to skvele užívať celý čas.
Naozaj je to album, ktorý ma potešil. Priznávam, že ho zaraďujem k srdcovkám, čo si púšťate, keď ste smutní, keď ste veselí, jednoducho kedykoľvek.
Lineup:
Steve Misik – spev/gitary
Juraj Pelc – basa
Miro Barty – bicie
Feri Kecskemeti – bicie
Hostia:
Felicity – saxofón
Francisco Jimenez – cajon/palmas
Tibo Borsky – basa
Oskar Szabo – hammond
Otto Nagy – gitara
Robert Faltus – fujara
Varga Norbert – doromb
Tracklist:
Radio
My Waves
Shadows
Online
May
Who Cares
Clone
I'm Here
Papluhy
For You
Rok vydania: 2016
Vydavateľstvo: Samovydanie
Youtube ukážka:
Linky:
https://www.facebook.com/stevemisikco
https://itunes.apple.com/es/artist/steve-misik-co./id1125708902
https://www.amazon.com/dp/B01M4MO5BJ/ref=sr_1_2?s=dmusic&ie=UTF8&qid=1477236315&sr=1-2-mp3-albums-bar-strip-0&keywords=Steve+Misik+%26+Co
https://open.spotify.com/artist/2XUcrOmD1MCmjP3tfDFPu6?si=b0OqPh34QYSIkkYGyBCoyQ
https://listen.tidal.com/artist/7931179
https://www.deezer.com/sk/artist/10567531
https://music.youtube.com/channel/UCyd5BEEXi4Bt9i0vgEAzSAA
https://www.stevemisikco.com/
https://stevemisikco.bandcamp.com/
Hodnotenie: 5/6