Kataklysm sa rozišli s bubeníkom Olim Beaudoinom
4.9.2020
Bicman Oli Beaudoin oznámil že opúšťa kanadských death metalistov Kataklysm. Na sociálnej sieti uviedol: ,,Oficiálne sme sa rozišli s Kataklysm. Chcel by som im poďakovať za 8 rokov spoločných koncertov a za 4 albumy, ktoré sme spolu nahrali. Prajem im všetko dobré. Začína nová kapitola. Znovu som sa nadýchol a nikdy som nebol šťastnejší…"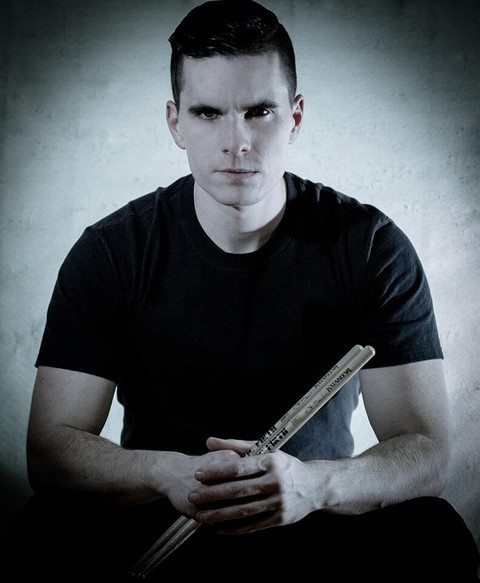 Kapela mu taktiež vo svojom statuse poďakovala za dlhoročnú spoluprácu a popriala všetko dobre do budúcnosti. Okrem toho oznámili aj jeho nástupcu.
Bude nim James Payne (Hour of Penance, Hiss From the Moat, Vital Remians), ktorý bol navyše dlhoročným fanúšikom Kataklysm.
Linky:
http://www.kataklysm.ca/
https://www.facebook.com/kataklysm/
Zdroj: Blabbermouth
Killer be Killed – chystaný album
4.9.2020
Zoskupenie Killer be Killed tvorené ľuďmi ako Max Cavalera (Soulfly/ex-Sepultura), Ben Koller (Converge/Mutoid Man), Greg Puciato (The Dillinger Escape Plan/The Black Queen) and Troy Sanders (Mastodon/Gone Is Gone) vydá 20. novembra nový album – Reluctant Hero.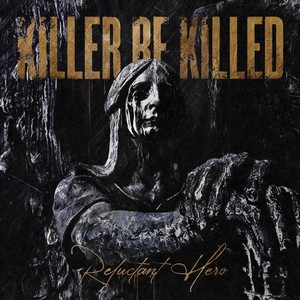 Deconstructing Self-Destruction
Dream Gone Bad
Left Of Center
Inner Calm From Outer Storms
Filthy Vagabond
From A Crowded Wound
The Great Purge
Comfort From Nothing
Animus
Dead Limbs
Reluctant Hero
Prvým singlom je skladba 'Deconstructing Self-Destruction:

Linky:
Killerbekilled.com
Facebook.com/KillerBeKilled
Twitter.com/killerbekilled
Instagram.com/killerbekilled
Youtube.com/user/killerbekilled
Zdroj: NUCLEAR BLAST Leoni Dowidat, Foto: Glen La Ferman,
Hexx – ukážka z chystaného albumu
2.9.2020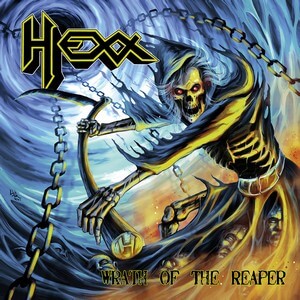 Legendárni Bay Area thrasheri Hexx zverejnili videoklip k skladbe Vultures Gather Round, ktorá pochádza z ich chystaného albumu Entangled In Sin. Svetlo sveta uzrie 25. septembra a o vydanie sa postarajú High Roller Records.
Nahrávka vznikala pod producentským dohľadom známeho Barta Gabriela, ktorý sa podieľal aj na jej masteringu. Na nahrávanie a mixáž dozeral Tim Narducci. Cover vytvoril taliansky umelec Roberto Toderico, ktorý pracoval s kapelami ako Sinister, Thanatos a Asphyx.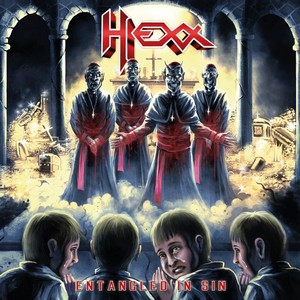 Linky:
https://www.hrrecords.de/
https://www.facebook.com/officialhexx/
Zdroj: Bart Gabriel
Belphegor – znovuvydanie albumu Necrodaemon Terrorsathan
31. 8. 2020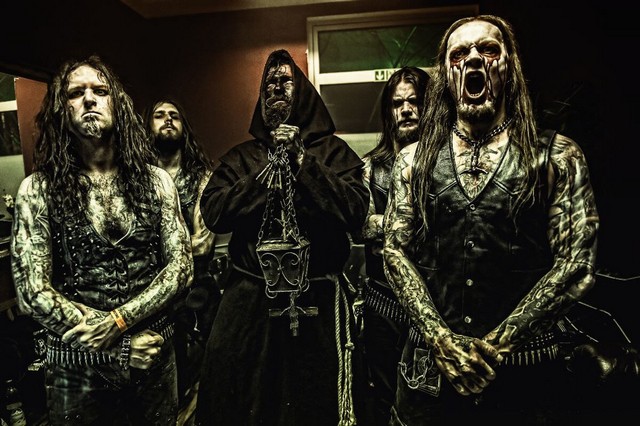 Rakúski blackoši Belphegor sa rozhodli znovuvydať ich album Necrodaemon Terrorsathan. Ten pôvodne vyšiel v roku 2000 pod hlavičkou vydavateľstva Last Episode. Jeho reedícia bude vonku 6. novembra.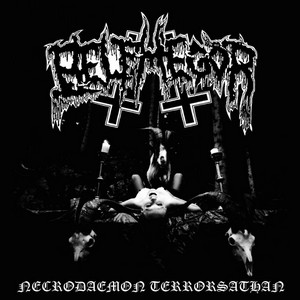 Necrodaemon Terrorsathan
Vomit upon the Cross
Diabolical Possession
Lust Perishes in a Thirst for Blood
S.B.S.R.
Sadism Unbound / Lechery on the Altar
Tanzwut Totengesänge
Cremation of Holiness
Necrodaemon Terrorsathan (Part II) / Outro: Analjesus
Linky:
http://www.belphegor.at/
https://www.facebook.com/belphegor/?fref=ts
Zdroj: NUCLEAR BLAST Leoni Dowidat
Nové Podujatia
V zoznamoch pribudlo:
Čehúni a Čoboláci tour – HENTAI CORPORATION a ČAD; 9. október – 28. novembra; Brno, Praha, Košice, Bratislava…
www.metalmania-magazin.eu/zaujimave-podujatia/cehuni-a-cobolaci-tour-hentai-corporation-a-cad-9-oktober-28-novembra-brno-praha-kosice-bratislava/
Páčil sa ti tento článok?