Cradle of Filth dokončili nahrávanie nového albumu
11.9.2020
Spevák britsko/českých Cradle of Filth – Dani Filth porozprával pre Knotfest.com o chystanom albume kapely. Podľa jeho slov práve dokončili nahrávanie. Z hudobného hľadiska to bude niečo úplne iné ako predošlé albumy.
30. októbra kapela odohrá koncert v kostole St. Mary's Church v anglickom Colchesteri. Z daného vystúpenia sa uskutoční priamy prenos. Podujatie začne presne 23:00 a bude to jediný koncert Cradle of Filth tento rok.
Linky:
http://www.cradleoffilth.com/
https://www.facebook.com/cradleoffilth/?fref=ts
http://www.youtube.com/user/cradleoffilthtv
Zdroj: Blabbermouth, Foto: S. Bollmann, Wikimedia 
Tungsten – chystaný album
11.9.2020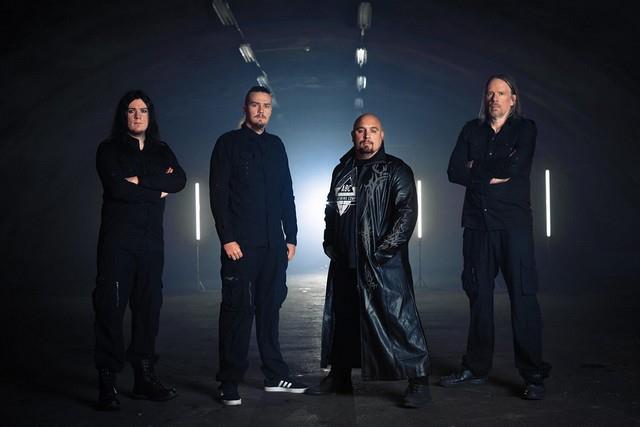 Industrial/melodic metaloví Tungsten ohlásili nástupcu úspešného debutového albumu We Will Rise (2019). Volať sa bude Tundra a vyjde 20. novembra.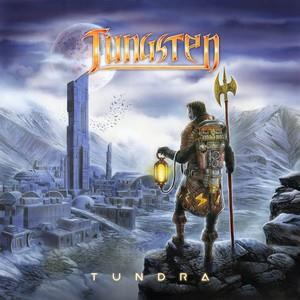 Lock And Load
Volfram's Song
Time
Divided Generations
King Of Shadows
Tundra
Paranormal
Life And The Ocean
I See Fury
This Is War
Here Comes The Fall
O jeho kvalitách sa môžte presvedčiť z videoklipu k skladbe King Of Shadows:
Zostavu Tungsten tvorí bubeník Anders Johansson (Manowar, ex HammerFall, ex Yngwie Malmsteen) a jeho traja synovia:
Mike Andersson – spev
Nick Johansson – gitary
Karl Johansson – basa, screaming
Anders Johansson – bicie
Linky:
http://www.tungstenofficial.com/
https://www.facebook.com/tungstenband/ä
Zdroj: Arising Empire, Foto: Jose Pascual
Marianas Rest – zmluva s Napalm Records
10.9.2020
Fínski melodickí death metalisti Marianas Rest podliali zmluvu s gigantom Napalm Records!
Daná formácia začala svoje pôsobenie v roku 2013. Členovia pochádzajú z miest Kotka a Kymenlaakso. Vo svojej muzike kombinujú melodický death metal s doomovými prvkami. Na konte majú dve albumy – Horror Vacui (2016) a Ruins (2019). Podrobnosti o ďalšom oznámia čoskoro.
Spomínaný abum Horror Vacui si môžte vypočuť celý na YouTube kanály kapely:
Linky:
http://marianasrest.com/
https://www.facebook.com/marianasrestofficial/
https://www.youtube.com/channel/UCdcCG_mNj82WjjExpiJEwVA
Zdroj: Napalm Records, Foto: Jari Heino
ELECTRO POST-HARDCOROVÍ FALL FROM EVEREST PŘICHÁZEJÍ SE SVÝM DEBUTEM!
12.9.2020
Mířit vysoko a mít velké cíle. Nejen tímto heslem se od začátku řídí pražská čtyřčlenná electrocore kapela FALL FROM EVEREST, která na začátku letošního roku o sobě nechala slyšet s předzvěstí nadcházejícího vydání debutové desky St.Nightmare's Day.
Dva již vydané singly "k." a "gasoline, ready!" ukázaly, na jak rozmanitou nahrávku se můžeme těšit. Nejen skvělé ohlasy fanoušků daly za pravdu, že se bude jednat o prvotřídní album. Na konci července se podařilo kapele naplnit pražské divadlo Archa a představit tak třem stovkám posluchačům jejich novou tvorbu i se skvělým doprovodným vizuálem.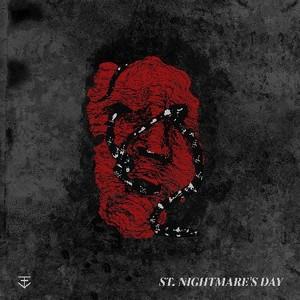 Pouštět se do koncepční desky je v dnešní době tak trochu sázka na nejistotu. To byste ovšem nesměli v životě mít za sebou tolik, co členové FALL FROM EVEREST.
Neštěstím a jizvami protkaná nahrávka dává prostor pro všechny fajnšmekry, kteří se vyžívají v hledání detailů a drobností, které nahrávku spojují. Ať už se jedná o lyrickou stránku, či tu hudební, dvanáct skladeb Vás nenechá ani na vteřinu vydechnout. A pokud by Vám i tento fakt byl málo, můžete se těšit na čtyři vynikající hosty v podobě Lukáše Sochora (Velkatlusta0), Hellwany, Honzy Kašpara (Glad For Today), nebo Kikiho Diószegi (Down For Whatever).
St.Nightmare's Day bylo nahráno spolu s Pavlem Chyškou v Dark Deer Studio a o vizuální stránku celého alba se postarala ilustrátorka Eliška Poláková s grafickým mistrem zvaným Jsem Venca.
Úzkostná a melancholická deska je propletená desítkami vzájemných textových i instrumentálních referencí. Tedy, ať už jste fanoušci daného žánru, či nikoliv, jasné je, že se u debutu FALL FROM EVEREST nudit nebudete.
Na venek pochmurná a depresivní St.Nightmare's Day se sice může zdát jako černým oblakem nesoucím se nad hlavou posluchače, pravdou však je, že skrze něj prosvítá silné světlo naděje, které Vás po celou dobu poslechu bude hřát.
Den, kdy si společně připomeneme naše nejskutečnější a nejzlejší sny je tu.
Přivítejme St.Nightmare's Day!
Zdroj: Frank Fišer