My Dying Bride vydajú v novembri nové EP
25.9.2020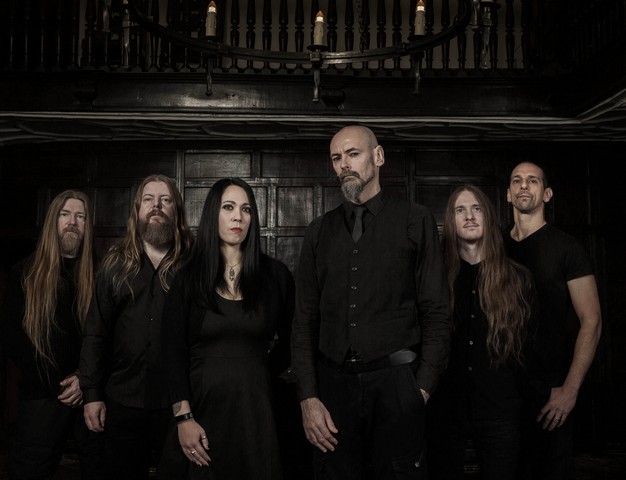 6. marca vydali britskí doom metalisti My Dying Bride album The Ghost of Orion. Kapela však po jeho vydaní rozhodne neodpočívala a nachystala pre fanúšikov ďalší materiál – Epčko Macabre Cabaret. Dátum jeho vydania je stanovený na 20. novembra.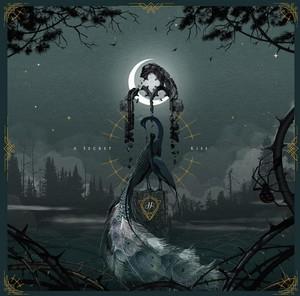 To bude obsahovať tri nové skladby:
Macabre Cabaret
A Secret Kiss
A Purse of Gold and Stars
O jeho produkciu, mix a mastering sa postaral Mark Mynett a artwork vytvorili Bunker Artworks.
Linky:
https://www.mydyingbride.net/
https://www.facebook.com/MyDyingBrideOfficial/
https://www.instagram.com/mydyingbride_official/
https://www.nuclearblast.de/mydyingbride/
Zdroj: NUCLEAR BLAST Leoni Dowidat
Evildead – chystaný album
24.9.2020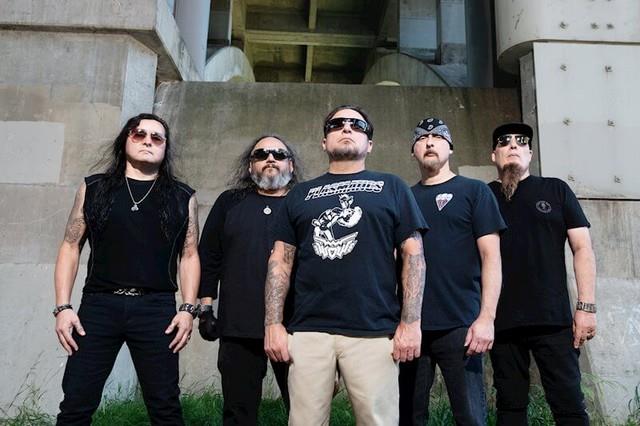 Americkí thrasheri Evildead vydajú 30. októbra už tretí album United $tate$ of Anarchy.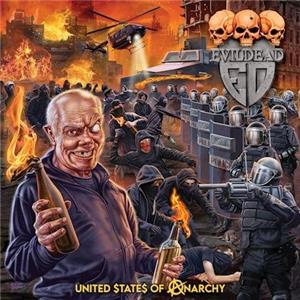 Tracklist:
The Descending
Word Of God
Napoleon Complex
Greenhouse
Without A Cause
No Difference
Blasphemy Divine
A.O.P. / War Dance
Seed Of Doubt
LP Bonus:
Planet Claire
Linky:
https://www.facebook.com/Evildead.Official
https://www.instagram.com/evildeadband/
https://twitter.com/evildead1
Zdroj: Steamhammer / SPV
Sole Syndicate – chystaný album
24.9.2020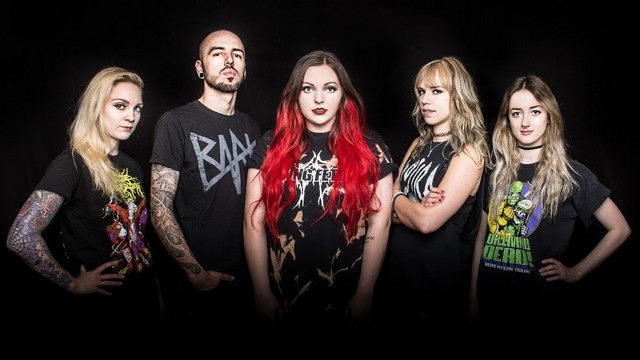 Výborná švédska hard rocková kapela Sole Syndicate poteší 20. novembra svojich fanúšikov debutovým albumom Last Days Of Eden. Zbystrieť by mali hlavne milovníci Axela Rudiho Pella, Jeffa Scotta Sota a podobných. Mix a mastering albumu prebebhol pod dohľadom Martina Kronlunda v JM Studios (Joe Lynn Turner, Hammerfall, Firewind).
Autorom artworku je Patrik Lindström.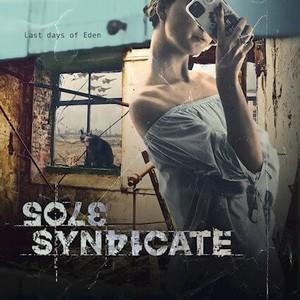 Tracklist:
Wake Up
…And The Truth Will Set You Free
We All Fall Apart
Glory Days
We Came To Rock
Brothers
Pain Is Only An Illusion
Have You Heard It All Before
Bring Us A Hero
When Darkness Calls
Linky:
https://solesyndicate.com/
https://www.facebook.com/solesyndicatemusic
Zdroj: Scarlet Records
Veľké zmeny v kapele SYMFOBIA: Obľúbená speváčka skončila, skupina predstavuje novú tvár
24.9.2020
Slovenská symfonická skupina sa počas leta bez koncertov nenudila.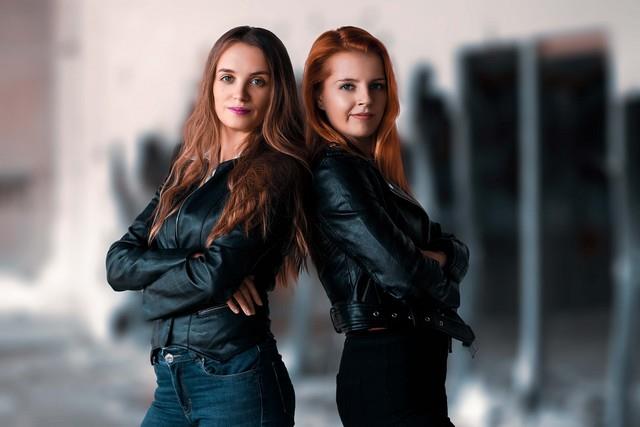 NITRA. Celosvetová pandémia koronavírusu spôsobujúceho ochorenie Covid-19 ochromila život na celej planéte. Obzvlášť dotknutým odvetvím je hudobný priemysel. Svoje o tom vedia aj slovenské jednotky symfonického metalu – SYMFOBIA.
Najskôr museli preložiť turné s legendárnou českou kapelou CITRON na jeseň (znova sa presunulo na jar 2021). Napokon im nevyšlo ani festivalové leto, počas ktorého sa mali predstaviť na Metalfeste v Plzni, Topfeste, Beskyd Feste, Ostrava v Plamenech a ďalších akciách. Všetky spomínané podujatia sa presunuli na rok 2021.
Aj keď bolo okolo skupiny dlhšie ticho, neznamená to, že sa v kapele nič nedialo. Fanúšikov z letargie vytiahla júnová správa o konkurze na speváčku. Priaznivci nitrianskej skupiny ostali v šoku a nevedeli, čo si majú o tom myslieť.
Počas leta bez koncertov tak kapela vyskúšala niekoľko speváčok. "Fanúšikov sme chceli nechať v miernom napätí. Sami sme ešte nevedeli, ako sa celá situácia vyvinie," prezradil klávesák a zakladajúci člen skupiny Feri Molnár.
Odchod Simony Janovičovej
Za všetkým treba hľadať rozhodnutie obľúbenej speváčky Simony Janovičovej o odchode zo SYMFOBIE.
"Spevu sa venujem so všetkou zodpovednosťou viac než polovicu svojho života. Niekoľko uplynulých mesiacov bez koncertovania mi ponúklo dostatočne dlhý priestor na to, aby som prehodnotila svoje pôsobenie v kapele SYMFOBIA. Nebolo ľahké rozhodnúť sa, pretože sme boli veľmi dobrá partia – ako hudobne, tak aj ľudsky," začala vysvetľovať Simona svoje rozhodnutie a pokračovala: "Napokon som sa rozhodla kapelu definitívne opustiť a zamerať sa na svoj súkromný život. Hudba ostáva naďalej mojou súčasťou, no možné pôsobenie v inej metalovej kapele vylučujem."
Simona prišla do skupiny po odchode Petry Hasarovej vo februári 2019. Počas svojho pôsobenia natočila so SYMFOBIOU tri videoklipy a odohrala viacero nezabudnuteľných koncertov. Za všetky môžeme spomenúť Masters of Rock 2019, Rock Heart 2019, či slovenské turné s NO CONTROL.
"Z celého srdca ďakujem členom kapely SYMFOBIA za krásne spoločné zážitky, neopakovateľné spomienky, a aj splnené sny. Vďačná som aj svojím fanúšikom za nekončiacu podporu a posúvanie vpred. Bolo mi cťou spievať pre vás," rozlúčila sa sympatická speváčka.
Predstavenie novej tváre a hlasu
Po vyskúšaní viacerých speváčok, voľba napokon padla na 24-ročnú Dominiku Hodáňovú z Bratislavy, ktorá sa tak spoločne s Erikou Strečkovou stane hlavnou tvárou a hlasom skupiny.
Dominika začínala v  kapele THE NEMESIS, ktorá sa neskôr premenovala na EMPTY INSIDE. Spieva od malička, 6 rokov študovala operný spev a momentálne pokračuje v štúdiu na VŠMU v Bratislave. Venuje sa aj klasickej hudbe, pôsobila v niekoľkých zboroch. Účinkovala aj na Novej scéne, kde sa predstavila v operete Veselá vdova. Jej sólovou premiérou bola hlavná postava v opere Brundibár z prostredia 2. svetovej vojny.
"Už dlhšie som premýšľala o založení metalovej kapely. Ponuka spievať v SYMFOBIA prišla teda ako dar z neba či pekla," zasmiala sa nová speváčka Dominika Hodáňová. "Je to fungujúca a rozbehnutá banda. Verím, že naše plány sa nám podarí zrealizovať aj napriek momentálnej nepriaznivej situácii. Veľmi sa teším na spoločné koncerty, tvorbu a prvé stretnutie s fanúšikmi na pódiu," netajila radosť a nadšenie.
SYMFOBIA už absolvovala s Domčou aj pár skúšok. "Je to veľmi veselá a pracovitá partia hudobníkov, hneď sme si sadli. Našu spoluprácu vnímam veľmi pozitívne. Ďakujem všetkým za podporu a dúfam, že splním vaše očakávania v tejto skvelej a ambicióznej kapele," doplnila nová speváčka.
Dominika je veľkou metalovou fanúšičkou. Vyrastala na kapelách NIGHTWISH, EPICA či CHILDREN OF BODOM. Časom presedlala na tvrdšie odnože – black a death metal. Neskôr objavila čaro doom/rocku či experimentálnej a atmosférickej hudby. Rada si vypočuje aj Chelsea Wolfe, MYRKUR, BAPTISM či MGLA. "Môj hudobný vkus sa stále vyvíja a som otvorená  rôznym štýlom a hudobným žánrom," prezradila.
Kapelu SYMFOBIA momentálne tvoria: Erika Strečková (spev), Dominika Hodáňová (spev), Peter Varga (gitara), Peter Bugár (basgitara), František Molnár (klávesy), Viliam Putz (bicie).
www.symfobia.sk
https://www.facebook.com/symfobia/
https://www.facebook.com/ErikaStreckovaOfficial/
Youtube Channel: https://www.youtube.com/channel/UCtl56TgM8nsrZSNz_0S5P5A
Manažment: stillborn83@gmail.com
Redakciu informoval manažér skupiny Stanislav Černák.