Accept – prvý singel z chystaného albumu
2.10.2020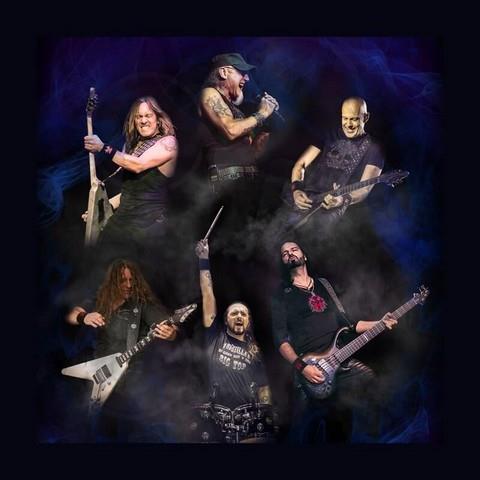 Legendárna parta okolo Wolfa Hoffmanna a Marka Tornilla čoskoro vydá nástupcu posledného počinu The Rise of Chaos z roku 2017. Zatiaľ nepomenovaný album bol nahrávaný v Nashville (USA). Mix prebiehal pod dohľadom známeho producenta Andyho Sneapa (Judas Priest, Megadeth…).
Daná nahrávka bude debutom novej zostavy. Spolu s Wolfom (gitary), Markom (spev), Uwe Lulisom (gitary), Christopher Williams (bicie) sa na nahrávaní podieľali aj Martin Motnik (basa), Philip Shouse (gitary), ktorí do kapely prišli až v roku 2019.
Dnešný deň zverejnili prvý singel – The Undertaker:
Linky:
http://acceptworldwide.com/
https://www.facebook.com/accepttheband/
Zdroj: NUCLEAR BLAST – Leoni Dowidat
Warfect – druhý singel z chystaného albumu
1.10.2020
Švédski thrasheri Warfect vydajú 13. novembra nový album Spectre of Devastation.
Tracklist
Spectre Of Devastation
Pestilence
Rat King
Left to Rot
Hail Caesar
Into the Fray
Colossal Terror
Witch Burner
Dawn of the Red
Druhým singlom je skladba Left To Rot obohatená o black metalové prvky:
Samotný klip režíroval Mikael Martinsson.
Prvý singel:
Pestilence: https://youtu.be/XEEayGGOULY
Linky:
https://www.warfect.net/
https://www.facebook.com/Warfect/
https://www.instagram.com/warfect/
Zdroj: Napalm Records, Foto: Mikael Martinsson
Son Of A Shotgun – nové EP
30.9.2020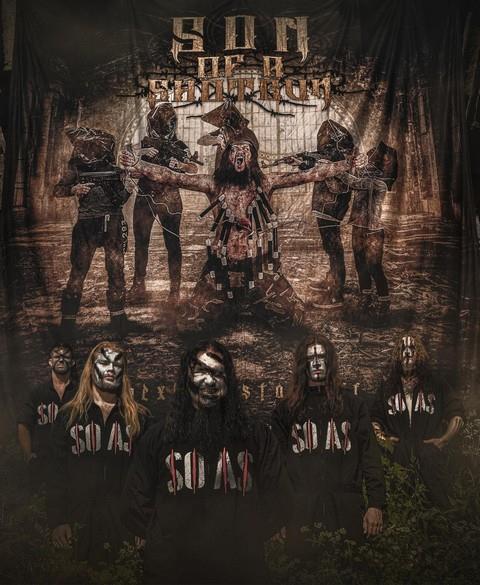 Gitarista nórskych death metalistov Blood Red Throne – Ivan "Meathook" Gujic dokončil nové EP so svojou druhou kapelou – Son of a Shotgun. Jeho názov je My Bible, My Wife, My Gun.
Nahrávané bolo začiatkom roka, mixáž mal na starosti Christian Donaldson (Cryptosy).
Tracklist:
Caught on Guard
My Bible, My Wife, My Gun
All I Got Left (Feat. Maurice Adams, Marius Eriksen)
War Inside
Pray of Me
Dátum vydania je stanovený na tento rok.
Lineup:
Henrik "Nomansland" – spev
Lennart von Essen – gitary
Ivan "Meathook" Gujic – gitary, vokál
Stian "Gundownyourson" – basa
Kriss "The Fuze" – bicie
Linky:
https://www.facebook.com/SonofaShotgun/
https://www.sonofashotgun.bandcamp.com/
https://www.soundcloud.com/ivan-meathook-gujic/
https://www.instagram.com/sonofashotgun2015/
https://www.open.spotify.com/artist/40QCxvkCWRJ0twPIKv6wdw/
https://www.youtube.com/channel/UC_O6k9ij3KqRAZ-2czzMXZw/
Zdroj: Total Metal PR Agency
Surma – chystaný album
1.10.2020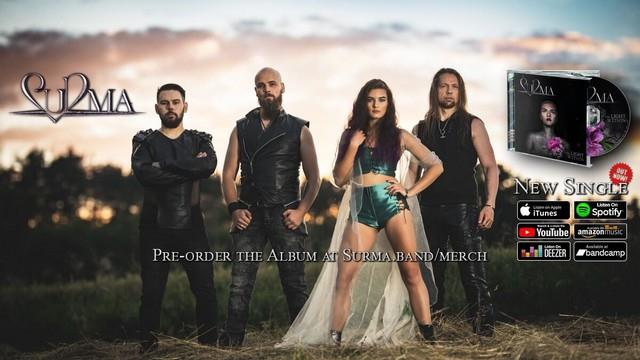 Projekt Surma, za ktorým stoja česká speváčka Viktorie Surmová (Bohemian Metal Rhapsody) a Heri Joensen (Týr), 6. novembra vydá pod hlavičkou Metal Blade Records nový album The Light Within.
Tracklist:
Rendition
Reveal the Light Within
Like the River Flows
Fire and Wind
Desire
The City of Winds
The Selkie (Kópakonan)
Until It Rains Again
Emptiness (Is No More)
Cages of Rage
Downfall
Lost to Time
Deconstruction
Predstavu o ňom si môžete spraviť z klipu k piesni Until It Rains Again:
Linky:
https://surma.band/
https://www.facebook.com/surmaband
https://surmaband.bandcamp.com/album/the-light-within
Zdroj: https://www.facebook.com/surmaband