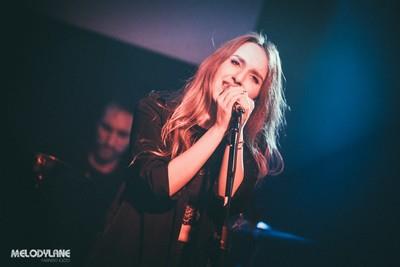 Napriek ťažkej situácii kapely plánujú koncertné sezóny na budúci rok. Medzi také patria aj talianski progresivisti Onydia. Daná kapela funguje od roku 2016 a jej členovia pochádzajú z Ríma. Minulý rok vydali debutový album Reflections. O chystanom turné, pripravovanom albume a ďalších veciach porozprávala speváčka Eleonora Buono:
Zdravím Eleonora. S kapelou Onydia na ďalší rok plánujete veľké východoeurópske turné. Povedz o tom viac.
Eleonora: Zdravím, áno plánujeme východoeurópske turné. Chceli sme ho absolvovať toto leto, ale nemohli sme to kvôli covidu 19. Dúfam, že sa to zlepší a že na budúci rok ho budeme môcť absolvovať.
Vystúpite aj na Slovensku?
Eleonora: Áno. Hrať na Slovensku je jeden z mojich najväčších snov. Možno tam prídeme na budúcu jar. Vaše publikum je fakt výborné.
Mali ste už takúto skúsenosť, alebo to bude prvý váš výlet za hranice?
Eleonora: Áno. Väčšina z nás absolvovala zahraničné turné s inými kapelami v ktorých hrajú (resp. hrali). Je to zábavné, ale aj veľmi stresujúce.
Minulý rok ste vydali album Reflections. Skús ho opísať niekoľkými vetami.
Eleonora: Posolstvo albumu je veľmi pozitívne: hovorí o dosiahnutí vnútornej vyspelosti. Opisuje skúsenosti zo skutočného života, ktoré zrodili aj Onydiu. Je tam prítomných veľa hudobných vplyvov, ako sú prog metal, djent metal, epic metal, jazz a pop music.
Si s ním na sto percent spokojná s odstupom času? Alebo by si niečo na ňom zmenila, ak by to bolo možné?
Eleonora: Myslím, že výsledný produkt je skutočne nádherný aj keď je to naše prvé dielo. Takže stále pracujeme na našej umeleckej identite, ktorú budete mať možnosť lepšie spoznať na ďalšom albume.
A čo nové pesničky?
Eleonora: Takisto budú o našom vnútornom prežívaní, avšak budú viac djent a metalcorovo založené.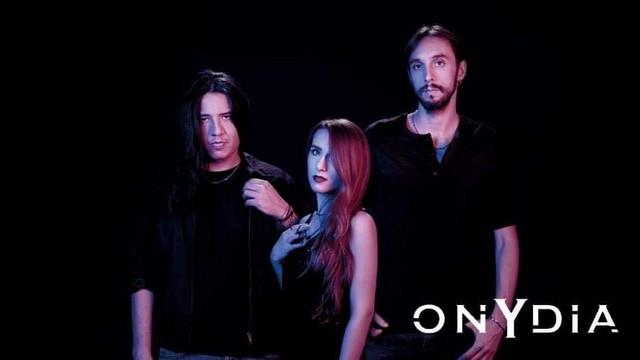 Vyrozprávaj svoj hudobný príbeh. Ako si začal s hudbou a ako si sa dopracovala ku kapele Ondia?
Eleonora: V živote som experimentovala s mnohými hudobnými žánrami, od klasickej až po modernú hudbu. Začala som spievať, keď som bola mladá – spievala som popové a soulové piesne, až kým som neobjavila rockovú a metalovú hudbu. Potom som začala študovať operný spev. Veľa som cestovala aby som mohla študovať spev a pracovala v rôznych projektoch. Potom som sa vrátila k svojím koreňom – rnb a soul. Učím spev od roku 2015 a hudba je môj život. Onydia začala fungovať v roku 2016 po tom ako sme spolu s gitaristom a bývalým bubeníkom odišli z predošlej kapely
Aká je talianska scéna z tvojho pohľadu?
Eleonora: Talianska metal scéna je veľmi zaujímavá množstvo kapiel rôznych žánrov. Odporúčam každému si to prečítať, aby ste počúvali talianske metalové kapely.
Ok, ďakujem za rozhovor a poprosím ťa o nejaký ten odkaz pre čitateľov.
Eleonora: Milujem vás, a ďakujem za podporu. Dúfam, že sa čoskoro uvidíme.
Youtube ukážka:
Linky:
https://www.facebook.com/onydiaband
https://onydiaofficial.bigcartel.com/
Foto: Eleonora: Melodylane – Fabrizio Iozzo; Kapela: www.metal-archives.com