Therion vydajú koncom januára nový album
13.11.2020
Švédska symfonicko-metalová legenda Therion vydá 22. januára 2021 sedemnásty štúdiový album Leviathan. Vďaka svojej atmosfére a silným spevom Leviathan doslova ožije pred vašimi očami.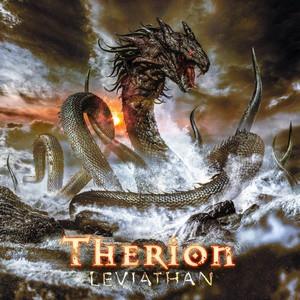 Tracklist:
The Leaf on the Oak of Far
Tuonela
Leviathan
Die Wellen der Zeit
Aži Dahāka
Eye of Algol
Nocturnal Light
Great Marquis of Hell
Psalm of Retribution
El Primer Sol
Ten Courts of Diyu
Prvou ukážkou z neho je lyric video k titulnej piesni:
Linky:
https://www.facebook.com/therion/
https://www.youtube.com/therionband
https://www.instagram.com/TherionBand/
Zdroj: NUCLEAR BLAST Arne Jamelle
Jon Schaffer a Matt Barlow obnovili spoluprácu
10.11.2020

Spevák Matt Barlow po druhýkrát odišiel z kapely Iced Earth v roku 2011. Opäť však obnovil spoluprácu s leaderom Iced Earth – gitaristom Jonom Schafferom. No nie ako súčasť Iced Earth, ale pod hlavičkou Schaffer/Barlow Project. Výsledkom ich spolupráce je EPčko Winter Nights, ktoré vyjde už zajtra (čiže 15. novembra).
Nájdete na ňom 5 vianočných songov a dve klasické Iced Earth piesne.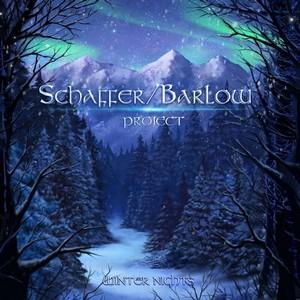 Tracklist:
We Three Kings
Silent Night
Do You Hear What I Hear?
Little Drummer Boy
I Died For You (Winter 2020)
Watching Over Me (Winter 2020)
Silent Night (Traditional)
Linky:
http://www.icedearth.com/
https://www.facebook.com/OfficialIcedEarth/?fref=ts
Zdroj: Blabbermouth
Nevzdávajte sa, vy na to máte. A ak nie – je tu vitamínová hudobná bomba!
10.11.2020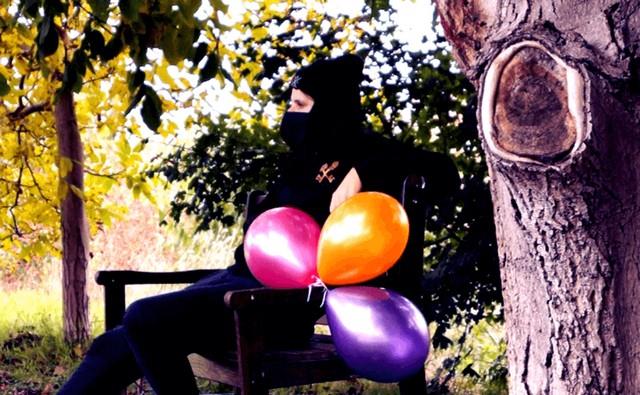 Ste smutní? Potrebujete výrazný, chytľavý rytmus a text ako liek na splín?
Muž s hudobným vkusom, nežný metalrocker Daniel Sárkány predstavuje svoj nový singel Posielam energiu. Je to zároveň jeho prvé hudobné dielo v slovenčine. Nenáročný zrozumiteľný text iste vystihne to, čo potrebujete, ak je zásoba vašich síl na dne. Melódia už sama osebe nabíja energiou, podfarbuje ju miestami dievčenský zbor, miestami chrapľavé rockerské výkriky. Nápadité fantazijné video k tejto skladbe s BMW a farebnými balónikmi autorov zámer ešte umocní. V dnešných pochmúrnych uzamknutých časoch odporúčam ako vitamínovú hudobnú bombu.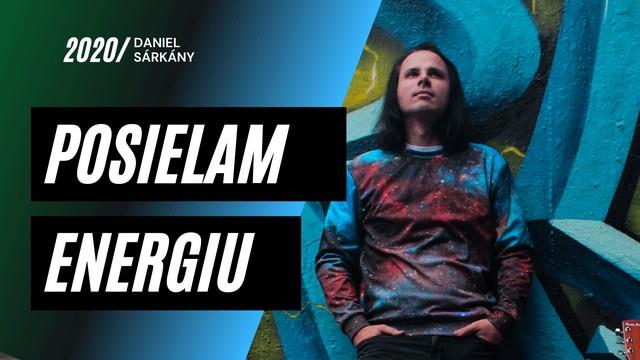 Daniel Sárkány prednedávnom vydal album s názvom s názvom The Key, ktorý má inšpirovať, ak sa zamýšľate nad zmyslom života. Len pred niekoľkými dňami zverejnil autor dielko motivujúce k relaxu a meditácii, ide o ďalšie relaxačné klavírne CD s názvom The Piano Days. Rok 2020 je pre autora plodný. Daniel má na konte CD Sleep Cycle, dvojCD (Album The Key), CD The Piano Days a teraz nový singel Posielam Energiu.
STORE: https://teespring.com/stores/daniel-sarkany-store
SPOTIFY: https://open.spotify.com/artist/4Hf9h9dgtBFYxx0iUqGOfr?si=WB8dCvUZSJ-Pr4Dd-6c9vw
YOUTUBE: https://www.youtube.com/channel/UCnM1kifNBGv9APnx5F7pAyA
FACEBOOK: https://www.facebook.com/danielsarkanyofficial
SOUNDCLOUD: https://soundcloud.com/danielsarkany
INSTAGRAM: https://www.instagram.com/sarkanydaniel
BANDCAMP: https://danielsarkanyofficial.bandcamp.com
WEB: www.rockoteka.sk
Tlačová správa
Six Degrees Of Separation vypustili staré psy. Nové album Old Dogs je opět energické, agresivní i přemýšlivé
10.11.2020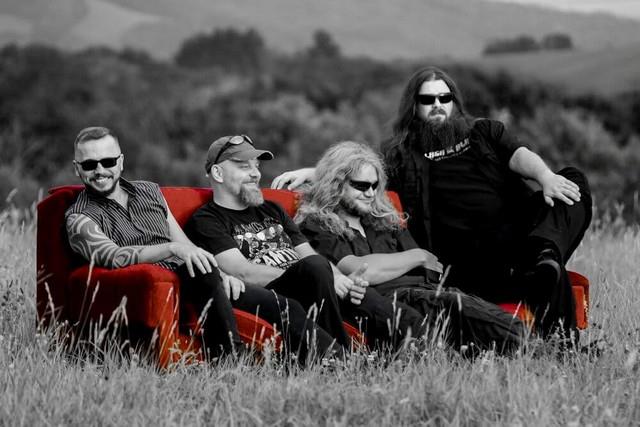 Jedineční Six Degrees Of Separation mají venku novou desku! Dostala název Old Dogs a o její vydání se tradičně postarali pražští MetalGate. Ač pojmenování může navozovat pocit, že na fanoušky čeká unavenější materiál s viklajícími zuby, opak je samozřejmě pravdou. Six Degrees Of Separation opět namíchali tvrděmetalový koktejl s obrovskou dávkou energie. Nebojte… pořád kousají ze všech sil a s náramnou chutí!
Sedmá řadovka byla pořízena ve studiu Šopa, stejně jako předešlá alba. Nachází se na ní dvanáct skladeb, které plynule navazují na předešlou tvorbu Six Degrees Of Separation. Žádných výrazných změn se fanoušci bát nemusí, byť několik nových prvků muziku na albu koření. Osobitý a okamžitě rozpoznatelný rukopis kapely se ale nemění.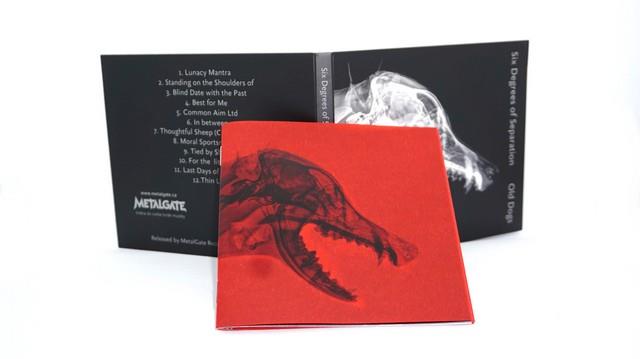 Původním záměrem konceptu alba měla být rekapitulace toho, co bylo, pokus o uvědomění si toho, co je, a možná trochu výhled na to, co bude. "Podvědomí však provedlo naprosto nenápadný palácový převrat, a když jsem revidoval texty pro grafické zpracování, uvědomil jsem si, že ač původní koncept v zásadě zůstal platný, hlavním motivem se stala pomoc," líčí bubeník Pickard, který je autorem textů i názvu alba, a pokračuje: "Schopnost nebo chuť pomoci. Stud, strach a někdy odvaha si o pomoc říct. Dilema, kdy je žádost o pomoc vnímána jako slabost, nebo neschopnost si přiznat, že člověk potřebuje pomoci. Nevyžádaná nebo vnucená pomoc. A tak. Možná v tom je ten výhled do budoucna. Staří psi se děsí momentu, kdy si ten kus flákoty bez cizí pomoci od kosti už neuhryznou."
O minimalistický design obalu Old Dogs se postarala Pavla Danenbergerová, která tímto debutuje na poli metalové grafiky.
Kořeny Six Degrees Of Separation sahají až do druhé poloviny 90. let. Vynikající první album Moon 2002: Nocturnal Breed vyšlo v roce 2002. Byl na něm patrný dozvuk původní doom-metalové tvorby, ale stejně tak už se na něm probouzela agresivní a energická forma Six Degrees Of Separation, která explodovala na velmi ceněné desce Triotus, Tricephalus And Tribadism z roku 2005. Kapela, která již šestnáct let hraje v jedné sestavě, si na všech albech drží vysokou laťku a ani s Old Dogs ji nehodlá podlézt!
CD Old Dogs můžete objednávat na stránkách www.metalgate-eshop.cz. Stream alba naleznete zde: https://www.youtube.com/watch?v=50IkPD1Chbg
autor: Václav Votruba
Tlačová správa