Corey Taylor ako nová hviezda v horore Rucker
14.11.2020
Fanúšici kapiel Slipknot a Stone Sour čoskoro uvidia ich frontmana Coreyho Taylora aj vo filme Rucker. Ten sa momentálne nachádza vo fáze postprodukcie.
Bude to horor, príbeh sériového vraha, ktorý sa pokúša zachrániť rodinné vzťahy. Réžiu mala na starosti Amy Heskethová. Jej spolupracovníkom bol producent Aaron Drane. Okrem iného sa obaja podieľali aj na scenári.
Pozrite si tento príspevok na Instagrame
Linky:
http://www.thecoreytaylor.com/
https://www.facebook.com/TheCoreyTaylor
Zdroj: Blabbermouth
Machine Head – spolupráca Robba Flynna a Logana Madera
13.11.2020
Americkí groove metalisti Machine Head zverejnili videoklip k singlu My Hands Are Empty. Na ňom sa podieľal aj bývalý gitarista kapely Logan Mader. Je to vlastne prvá spolupráca Robba Flynna a Logana po 24 rokoch.
Linky:
https://www.machinehead1.com/
https://www.facebook.com/MachineHead/
Zdroj: NUCLEAR BLAST Leoni Dowidat
Dragony – prvý singel z chystaného albumu
11.11.2020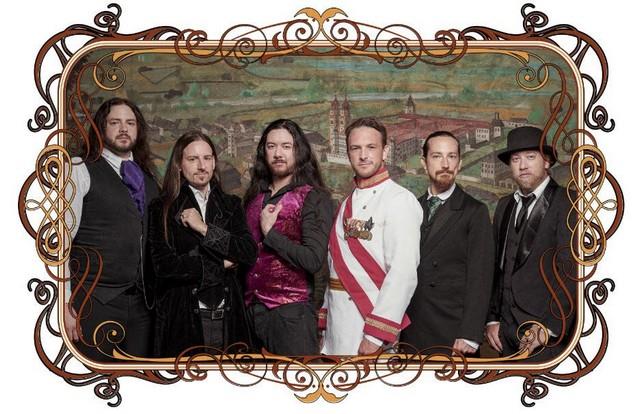 Rakúski symfonici Dragony ohlásili novú platňu. Bude sa volať Viribus Unitis a vyjde 15. januára. Podľa slov kapely, bude to návrat ku koreňom. Nahrávka bude vlastne koncepčným albumom – hlavnou témou bude obdobie vlády Františka Jozefa I. a cisárovnej Sisi.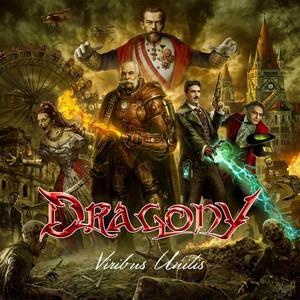 Tracklist:
On the Blue Danube
Gods of War
Love You to Death
Magic
Darkness Within
A.E.I.O.U.
Viribus Unitis
Golden Dawn
Made of Metal (Cyberpunk Joseph)
Battle Royale
Legends Never Die
Haben Sie Wien schon bei Nacht geseh'n
Prvým singlom je skladba Gods Of War. Na nej spolupracoval aj známy Tommy Johansson (Sabaton, Majestica) a Tomas Svedin (Symphony of Tragedy).
Linky:
http://www.dragony.net/
https://www.facebook.com/officialdragony
https://www.instagram.com/dragony_metal/
Zdroj: Napalm Records, Foto: Dominik Izaquiel Tomé
Jihočeský písničkář Fabian Berka zveřejnil nový videoklip. Ve skladbě Má milá odhaluje příběh nešťastné lásky
9.11.2020
Příběh lásky, smutku, ale i odpuštění a vyrovnání se s minulostí rozvíjí ve svém novém singlu Má milá písničkář Fabian Berka. Skladbu doprovází video s krásnou šumavskou atmosférou.
"Letos v červenci jsem se vydal na pěší túru, kdy jsem vyrazil z Železné Rudy a došel pěšky až do Znojma. Cílem této cesty byl kontakt s přírodou a zároveň buskingové hraní v každém větším městě, které jsem na své cestě potkal," vrací se ke vzniku písně jindřichohradecký zpěvák a muzikant. "Když jsem šel ze Staňkova do rodného Jindřichova Hradce, zastihla mě obrovská průtrž mračen. Byl jsem zrovna uprostřed hustého lesa, tak jsem se ukryl pod největší strom, který v okolí byl. Les to byl opravdu magický, panenský, ještě ne tolik narušený rukou člověka. V ten moment se mi začala v hlavě rodit melodie a příběh, který jako by mi vnuknula sama přírodní scenérie. Píseň byla dopsaná za půl hodiny."
Vzhledem k okolnostem vzniku nové skladby, která dostala název Má milá, bylo symbolické vytvořit v podobném duchu i videoklip. Volba padla na Šumavu, která ve správný čas kouzlila podzimními barvami. "Příběh videoklipu je vlastně jenom mírně načrtnutý, majoritní myšlenkou je, že hlavní hrdinku dohání její temná minulost, která je vyjádřena formou jí samé v černých šatech. Tyto dva kontrasty se protínají celým videoklipem, já už tam pouze hraji roli vypravěče příběhu," popisuje Fabian Berka, který podobně abstraktně pojal i text skladby. "Není zcela jasné, kdo je adresátem. Dal jsem záměrně prostor fantazii posluchače, který si tak může v písni najít svůj vlastní příběh. Skladba dostala úplně jiný rozměr po zakomponování houslí, které tak tvoří melodickou linku po dobu celého trvání. Nechal jsem se hodně inspirovat moderním folklórem, který dokáže ideálně vyjadřovat abstraktní emoce pomocí melodie a textu."
Fabian Berka je známý blízkým kontaktem s publikem, také humorem a skladbami, ve kterých se odráží jeho životní zkušenosti. Jak sám říká, pomocí hudby si tvoří album vzpomínek a zážitků. "Každým přehráním si konkrétní emoci vybavím. Myslím si, že dle zpětné vazby posluchačů je autenticita dost znát," dodává.
Za dobu svého působení měl Fabian Berka šanci hrát s hudebními tělesy jako Wohnout, Čechomor, Tomáš Klus, Pokáč, Civilní Obrana a tak dále.
Oficiální Facebook Fabiana Berky je: https://www.facebook.com/fabianberka
Kontakt na Fabiana Berku: fabian.berka@gmail.com
Kontakt na management: Jiří Jantač, JNT production, jirka.jantac@seznam.cz
Tlačová správa, Autor: Václav Votruba