Majestica zverejnila druhý singel z chystaného albumu
20.10.2020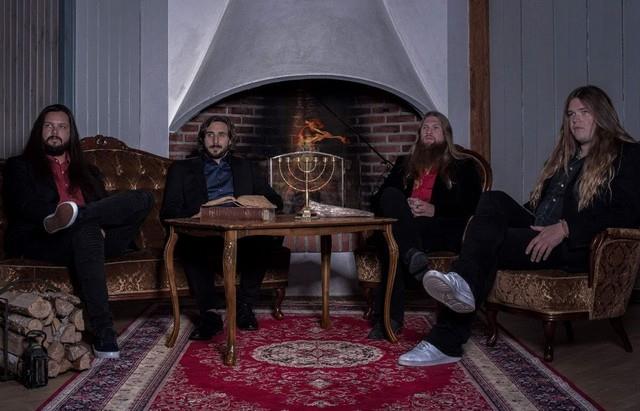 Partia okolo známeho gitaristu a speváka Tommyho Johanssona (ktorý pôsobí aj v Sabatone) – Majestica vydá 4. decembra nástupcu minuloročného debutu Above the Sky. Jeho názov bude A Christmas Carol. Pôjde o koncepčný album – vianočný muzikál.
Tracklist:
A Christmas Carol
Christmas Story
 Ghost of Marley
Ghost of Christmas Past
The Joy of Christmas
Ghost of Christmas Present
Ghost of Christmas to Come
A Christmas Has Come
A Majestic Christmas Theme
Dnešný deň zverejnili videoklip k druhému singlu – skladbe Ghost Of Marley.
Prvý singel:
Ghost of Christmas Past: https://youtu.be/8Ol8DlEPEaM
Linky:
https://www.facebook.com/Majesticametal/
Zdroj: NUCLEAR BLAST Markus Wosgien
Moonspell – prvý singel z chystaného albumu
19.10.2020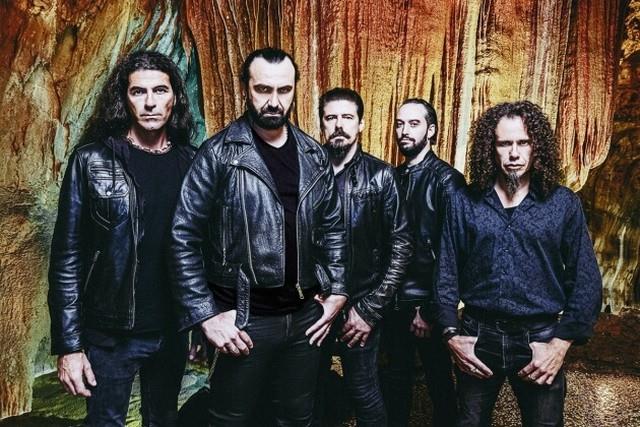 Portugalskí Moonspell ohlásili detaily pripravovaného albumu. Jeho názov bude Hermitage a dátum vydania je stanovený na 26. februára. Rovnako ako predošlý 1755, aj tento vyjde pod hlavičkou Napalm Records.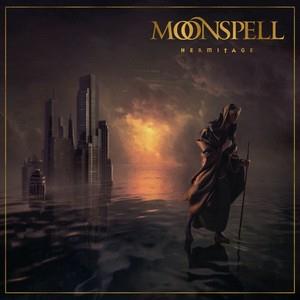 Tracklist:
The Greater Good
Common Prayers
All or Nothing
Hermitage
Entitlement
Solitarian
The Hermit Saints
Apophthegmata
Without Rule
City Quitter (Outro)
Bonusy:
Darkness in Paradise (Candlemass Cover – available on LP, Deluxe Box, MC + Mediabook)
The Great Leap Forward (7″ Vinyl – available in Deluxe Box)
O jeho kvalitách sa môžete presvedčiť z tak trochu ,,kontroverzného" videoklipu k singlu The Greater Good:
Linky:
https://www.moonspell.com
https://www.facebook.com/moonspellband
https://www.moonspell.rastilho.com
https://www.napalmrecords.com
Zdroj: Mona Miluski – ALL NOIR, Foto: Rui Vasco, Cover: Arthur Berzinsh
MSG – prvý singel z chystaného albumu
20.10.2020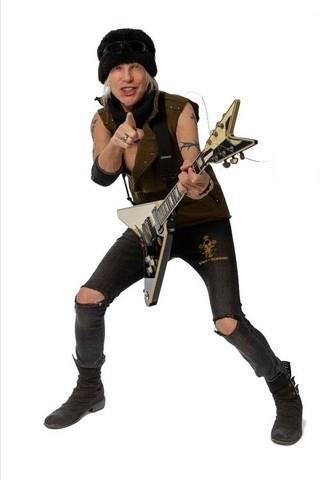 Legendárny gitarista Michael Schenker dokončil nahrávanie nového albumu MSG. Immortal bude vydaný 29. januára 2021. Jeho vydaním oslávi Michael 50 ročné pôsobenie na hudobnej scéne.
Album bol nahrávaný v nemeckom štúdiu Kiidroom. Ako co-producent na ňom spolupracoval Michael Voss (a taktiež si zaspieval v dvoch skladbách). Autorkou coveru je Zsofia Dankova (Powerwolf). Medzi hosťami sa objavili Ralph Scheepers (Primal Fear), Joe Lynn Turner (ex Deep Purple, ex Rainbow), Derek Sheriniana (Black Country Communion) a ďalší… Na nahrávaní bicích sa podieľali až traja bubeníci – Bodo Schopf, Simon Philipps (ex-Toto) a Brian Tichy (ex-Whitesnake).
Medzi skladbami nájdete aj song In Search Of The Peace Of Mind, ktorý Michael zložil, keď mal 15 a objavil sa na albume Scorpions – Lonesome Crow.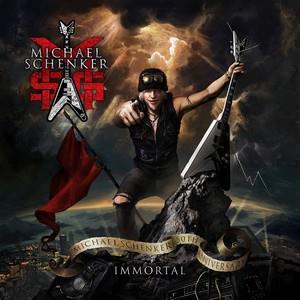 Tracklist:
Drilled To Kill
Don´t Die On Me Now
Knight Of The Dead
After The Rain
Devil's Daughter
Sail The Darkness
The Queen Of Thorns And Roses
Come On Over
Sangria Morte
In Search Of The Peace Of Mind
Predstav o ňom si môžete spraviť prostredníctvom singlu Drilled To Kill. Počuť v ňom budete aj Ralpha Scheepersa a klávesaka Dereka Sheriniana.
Linky:
https://www.michaelschenkerfest.com/
https://www.michaelschenkerhimself.com/
https://www.facebook.de/michaelschenkerrocks/
Zdroj: NUCLEAR BLAST Markus Wosgien
Rockeri BRØKKEN GLAS vo svojom prvom klipe upozorňujú na choroby dnešnej doby
19.11.2020
Mladá rocková skupina zo Slovenska – BRØKKEN GLAS, ktorá vznikla v piatok trinásteho v decembri minulého roku, nahrala svoj prvý singel s názvom Killing Me spolu s videoklipom. Vizuál ku skladbe zverejnili tiež v tento údajne nešťastný deň. Dátum vydania skladby 13. novembra tohto roku však chalanom určite prinesie šťastie v rockových vodách.
Skladba sa na prvé počutie odlišuje originálnym spevom a farbou hlasu speváka. Nie sú to veru žiadne jemné tóny! Táto bratislavská partia hrá úderný rock a spieva po anglicky. Texty sú v angličtine, pretože tejto reči dnes rozumie takmer každý mladý človek. "Chceme hrať hlavne pre domáce publikum ,a tak plánujeme aj slovenské texty", dodáva kapela. Temný, no energický videoklip sa snaží upriamiť pozornosť na rôzne druhy závislosti a ich následky. V dnešnej dobe ľudia jeden druhého vnímajú podľa počtu lajkov na instagrame. "Sme z toho otrávení!" odkazujú rockeri z BRØKKEN GLAS.
Skladba Killing Me je jednoznačným názorom kapely, založenom na jednoduchej, no o to údernejšej muzike.
Tlačová správa