Shinedown intenzívne pracujú na novom albume
20.11.2020
Frontman amerických rockerov Shinedown – Brent Smith potvrdil, že kapela v charlestonskom štúdiu nahráva nový album. Témou skladieb bude to, čo členovia Shinedown tento rok prežívajú. Podľa jeho slov je zatiaľ hotových 40 percent nového materiálu.
Posledný počin Attention Attention vydali v roku 2018.
Linky:
http://www.shinedown.com/
https://www.facebook.com/Shinedown/
https://www.instagram.com/shinedown/
Zdroj: Blabbermouth, Foto: GirloftheGoats, CC BY-SA 4.0, Wikimedia
Royal Hunt – singel s Matsom Levenom
18.11.2020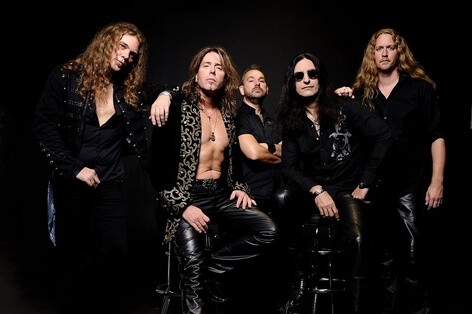 Legendárni dánski progresívni metalisti Royal Hunt vydajú 16. decembra nový koncepčný album Dystopia (NorthPoint Productions).
Na jeho nahrávaní sa podieľali aj zaujímaví hostia – Mats Leven (Candlemass, TSO, Skyblood), Mark Boals (Y.J. Malmsteen, Ring of Fire), Henrik Brockman (Royal Hunt, Evil Masquerade, N´Tribe), Kenny Lubcke (Narita, Zoser Mez) a Alexandra Andersen (Royal Hunt, JSP).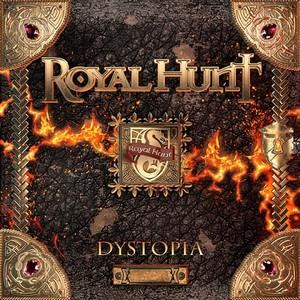 Tracklist:
INCEPTION ℉451
BURN
THE ART OF DYING
I USED TO WALK ALONE
THE EYE OF OBLIVION
HOUND OF THE DAMNED
THE MISSING PAGE (Intermission I)
BLACK BUTTERFLIES
SNAKE EYES
MIDWAY (Intermission II)
Dôkazom jeho kvalít je singel The Art of Dying, kde si zaspieval aj Mats Leven.
Linky:
https://royalhunt.com
https://www.facebook.com/royalhunt
Zdroj: NorthPoint Productions, Foto: Dmitry Strots
RAVENOIR – Manifest pekelných ikon…
21.11.2020
Brány pekel se po čase znovu otevřely, aby za ohlušujícího dunění erupcí těch nejaktivnějších vulkánů planety vyvrhly do světa zmítajícího se v agónii své čerstvě zrozené syny Temnoty – RAVENOIR.
RAVENOIR je nová formace heretiků, sdružených kolem frontmana Aleshe AD (ROOT), hrající nekompromisní, přesto technicky vycizelovaný black/death metal. Není pochyb o tom, že jejich rouhačský debut "The Darkest Flame Of Eternal Blasphemy" vnese čerstvý vichr do česko-slovenské blackmetalové scény.
Kromě již zmíněného Aleshe AD (kytara, zpěv) tvoří dále sestavu RAVENOIR baskytarista Igor Hubík (ROOT), bubeník Patrik Sas (THE LEADERS) a kytarista Jakub Önslaughter Maděryč (DEBUSTROL).
V roli hostů se na tomto infernálním opusu představí Jiří BigBoss Valter (ROOT), jenž svým nezaměnitelným přednesem namluvil prolog alba a coby brilantní textař přispěl texty hned ke dvěma písním, a dále celosvětově proslulý kytarista Andy La Rocque (KING DIAMOND), který vyšperkoval svým sólem eponymní skladbu debutu "The Darkest Flame Of Eternal Blasphemy".
Prvotina neznabohů RAVENOIR vyjde 21. 2. 2021 pod záštitou slovenského labelu GOTHOOM PRODUCTIONS.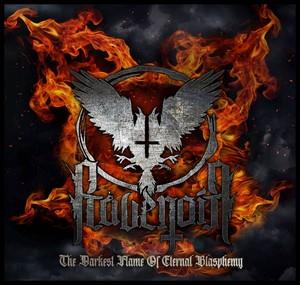 "The Darkest Flame Of Eternal Blasphemy" seznam skladeb:
Nocturnal Initiation (Proloque)   3:41
Ravenoir   3:36
The Darkest Flame Of Eternal Blasphemy   5:12
In The Sign Of The Horns   3:18
From The Dead Shadows Of The Void To Eternity (Intermezzo)   4:23
Blood Pact   3:16
Dark Vision   4:00
Hellfire´s Icon   2:14
Alter Ego   8:38
Celkový čas: 38:18
"The Darkest Flame Of Eternal Blasphemy"
www.youtube.com/watch?v=wuDR1NNXJwE
"In The Sign Of The Horns"
www.youtube.com/watch?v=fOM727BvLlE
OFFICIÁLNÍ FACEBOOK PROFIL:
https://www.facebook.com/RavenoirOfficial
ALBUM LZE PŘEDOBJEDNAT ZDE:
https://gothoomproductions.com/
Tlačová sprava
Makar Čudra – nové EP
21.11.2020
Slovenská heavy metalová legenda osemdesiatych rokov MAKAR ČUDRA práve vydáva u vydavateľstva Mars Group svoje úplne nové EP s názvom "SPÄŤ PRI ŽIVOTE". 
Tento rok sa vrátili po šiestich rokoch na scénu v novej zostave a v nej prichystali trojskladbové EP, ktoré vychádza na CD, alebo všetkých elektronických platformách.
Obsahuje tri úplne nové skladby: "KARTY S DIABLOM", "HRIEŠNIK" a "1916" zaznamenané v zostave: 
Ivan "Mr. Makar Čudra" Kutný – sólová gitara, zbor
Harvey Havran – sólový spev, zbor
Rado Nedbálek – sólová gitara, zbor
Vlado " VH-One" Harasník – basová gitara, zbor
Marek " Marc B.K. " Kučera – bicie nástroje, zbor
EP bolo nahrané v bzeneckom štúdiu SHAARK.
CD si môžete objednať TU: https://www.makarcudra.sk/kontakt-2/
EP v elektronickej forme nájdete na všetkých el. platformách, napríklad TU: https://open.spotify.com/album/1dXyy6AD7WnDqB55hzb3j5?si=TaFPl-keQ0i0TjioNe7Idw&fbclid=IwAR0Gd2t0i0RzAPREd7GZTg4JzbkNv1krcDinOPNDMDOrgwDc38x_QRHlDBE
Alebo TU: https://www.youtube.com/watch?v=qmKZGOBBnls&list=OLAK5uy_nuO1zZMREonQtiFBZyIkJp8KhWpt5ZMwU
Tlačová správa